Publishing Schedule:
Originally set to be published in April, then moved to May, this release has now been pushed all the way back to July. Presumably, this is because of the same reason many other spring releases have now become summer releases: COVID-19 has shut down publishing houses and printing presses. On a good note, Jones' releases are always worth the wait.
Disclaimer:
There is A LOT of animal violence in this novel. If this is a trigger for you, avoid this novel completely.
Plot:
The Only Good Indians follows four Native American men as a long-forgotten spirit haunts them, leading to disastrous changes in their lives. The creeping intensity of the uncertainty of the entity digs underneath the readers' skin and lives inside. I read other novels at the same time and this one and found myself thinking about the events of Jones' novel while reading the other ones, sometimes comparing them. I couldn't get this story out of my head. The looming sense of dread that Jones creates is perfection.
On that note, it is important to say that this novel is a slow burn. It is not a page turner in the typical sense. The terror builds, page by page, but this may bore some readers. However, if you stick with it, you will feel unnerved even though it is slow going. Jones delivers in this newest release: graphic horror descriptions, psychological terror, and images that won't soon leave your mind – not to mention the title's very clever reference.
Stephen Graham Jones is one of my favorite horror authors. The way he meshes Native American culture and the horror genre is brilliant. It creates a depth that the genre is sometimes missing.
July is months away! You can currently check out: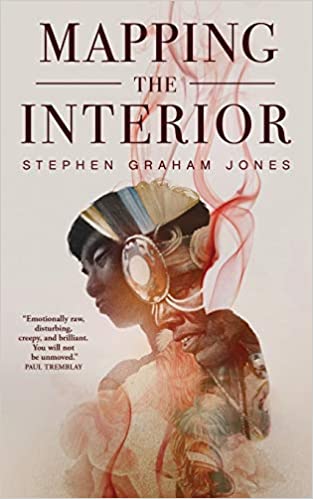 If July is too long to wait, check out Jones' novella Mapping the Interior, published in 2017. A ghost story of epicly creepy proportions, you won't be let down.
Preorder The Only Good Indians here.

(4.5 / 5)