Publishing Schedule:
Originally set to be published in April, then moved to May, this release has now been pushed all the way back to July. Presumably, this is because of the same reason many other spring releases have now become summer releases: COVID-19 has shut down publishing houses and printing presses. On a good note, Jones' releases are always worth the wait.
Disclaimer:
There is A LOT of animal violence in this novel. If this is a trigger for you, avoid this novel completely.
Plot:
The Only Good Indians follows four Native American men as a long-forgotten spirit haunts them, leading to disastrous changes in their lives. The creeping intensity of the uncertainty of the entity digs underneath the readers' skin and lives inside. I read other novels at the same time and this one and found myself thinking about the events of Jones' novel while reading the other ones, sometimes comparing them. I couldn't get this story out of my head. The looming sense of dread that Jones creates is perfection.
On that note, it is important to say that this novel is a slow burn. It is not a page turner in the typical sense. The terror builds, page by page, but this may bore some readers. However, if you stick with it, you will feel unnerved even though it is slow going. Jones delivers in this newest release: graphic horror descriptions, psychological terror, and images that won't soon leave your mind – not to mention the title's very clever reference.
Stephen Graham Jones is one of my favorite horror authors. The way he meshes Native American culture and the horror genre is brilliant. It creates a depth that the genre is sometimes missing.
July is months away! You can currently check out: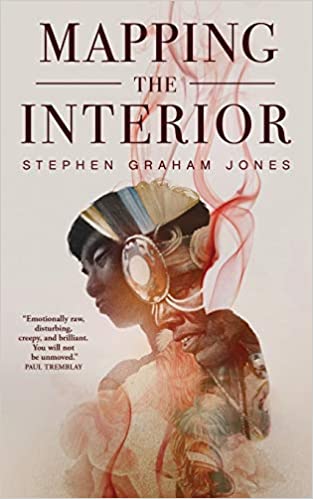 If July is too long to wait, check out Jones' novella Mapping the Interior, published in 2017. A ghost story of epicly creepy proportions, you won't be let down.
Preorder The Only Good Indians here.

(4.5 / 5)
What Have We Done: Alex Finlay Produces Another Hit
Jenna: A stay at home mom with a secret assassin past
Donnie: An alcoholic rock star
Nico: An executive producer of a reality television show
They all have a past, but who is out to get them?
The Plot
Jenna, Donnie, and Nico share a troubled past. They were all orphans who lived at Savior House — which is much less savior, much more terror. When their friend Benny, a famous judge, is murdered and the FBI comes looking, Jenna, Donnie, and Nico must race against the clock to figure out who is targeting them.
The Verdict
From the author of The Night Shift, which I reviewed here, I would expect nothing less than what Finlay has delivered. Finlay notoriously creates stories with palpable thrill and spine-tingling revelations.
I particularly enjoyed the character of Jenna. She is a reformed assassin living a normal life as a new stepmom. When she is called in to make a hit and her family is threatened, she goes badass mom on 'em. While I still thought Donnie and Nico as characters were engaging, it was nothing for what I felt for Jenna.
Also, major props to Finlay for creating a character that kills with a very unique weapon. Read it to find out more!

(5 / 5)
"The Writing Retreat" Gone Bad: Julia Bartz's Debut
Keeping it all in the family, Julia Bartz's The Writing Retreat is the debut novel of the sister of Andrea Bartz, author of We Were Never Here, which I reviewed here.
I was much more impressed with The Writing Retreat than I was We Were Never Here.
The Plot
Five up and coming female writers under 30 are invited to a writing retreat hosted by the reclusive and acclaimed horror writer Rosa Vallo. Rosa reveals the details of the retreat: each writer must complete a full length novel from scratch over the next month. The best novel wins a multi-million dollar publishing deal with Rosa.
Suddenly, the retreat turns into a nightmare when one writer goes missing in the snowy terrain outside.
The novel hinges on friendships in turmoil and has a focus on LGBT+ representation as well as interpersonal female relationships. The novel explores the dark publishing world and the search for fame and the Great American Novel.
The Verdict
This novel is atmospheric and intellectual, page turning, and the English major's required reading. I absorbed this novel and found Julia Bartz's writing and conceptual chops to be leagues above her sister's.
Ths novel releases on February 21, 2023 and it should be in your cart right now.

(5 / 5)
Buy it here!
A Murder in Reverse: "Wrong Place Wrong Time"
The Plot
"A brilliantly genre-bending, mind-twisting answer to the question How far would you go to save your child?"  — Ruth Ware, #1 New York Times bestselling author
Jen watches her son murder a stranger. Stab him to death. She and her husband, Kelly, watch as their son Todd is taken into custody.
The next morning, Jen wakes up and it's yesterday. Jen knows that at the end of the night, her son kills someone. She is determined to stop it.
Jen goes further and further back in time trying to discover why Todd murdered a stranger and how to stop it.
The Verdict
This book is twisty. Right when you think you know the ending, something else is there to prove that the story is more multifaceted than that. While the premise of the novel is simple, Gillian McAllister elevates a simple concept with deep, dark twists.
It is best that you don't know too much going into this one. For fans of Blake Crouch, this is such a good thriller with time travelling vibes.
(4 / 5)