A sequel to the highly acclaimed Bird Box, a film following in its same name. In Bird Box, we saw Malorie traverse a developing world like no other – monsters, when eyes laid upon them, turn the viewer mad. Sight becomes irrelevant and Malorie and the ones she loves must survive in a world they do not understand. Bird Box was a huge hit and Malerman has written the follow-up with Malorie.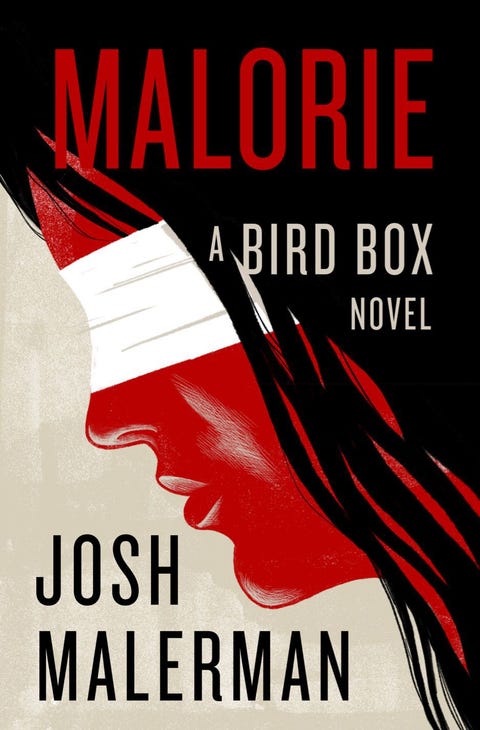 I felt that the ending of Bird Box was deserved, but a little clean. If you felt the same way, boy is this sequel for you. Malorie picks up with our title character and her two children, Tom and Olympia, at the school for the blind that they ended up at during the closing of Bird Box. Things are not going well. One of the blind women became mad. How? Malorie believes the creatures can now touch them, turning them mad.
Malorie and her children flee, embarking on another pulse thumping adventure to survive. This sequel was just as good as Bird Box. It had me racing through the pages, asking for answers. I needed to know where Malorie and her children would end up. There are some references to past events from Bird Box, and there are recurring characters, so I would at least freshen up on the events of Bird Box before diving into Malorie. I wouldn't do a full reread, but skim a novel summary just to get yourself up to date. Doing this will make the experience of Malorie all the fuller and more energizing.
In this sequel, the family dynamic between Malorie, Olympia, and Tom is what propels the story. Generational differences are explored in interesting ways and the characters always ring true. Malerman has done it again with a heart-pounding page turner.
(4 / 5)