The Plot
A plague in the post-covid world causes people to randomly break out in violence, brutally murdering those around them. The novel follows three women navigating life in a violent pandemic and the cyclical domestic abuse that each woman faces and faced in the past.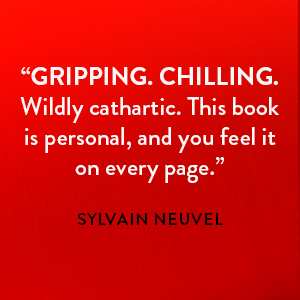 Chelsea is a mother of two girls – Ella and Brooklyn – with an abusive husband. It didn't start out that way, but David slowly progressed to a nightmare. When The Violence allows people to turn in those infected, Chelsea takes her chance and has David taken away for The Violence. She must escape with Ella and Brooklyn before David returns and turns to her snooty, narcissistic mother Patricia.
Chelsea leaves her daughters with Patricia when Chelsea discovers she is infected with The Violence after waking up and having stomped the family dog to death. Chelsea joins a wrestling federation akin to WWE and finds her voice and strength in being freed from David, her abuser. As Chelsea builds a better life for herself and looks for the vaccine that will cure her and allow her to return to her children, Patricia's life with her granddaughters begins to devolve.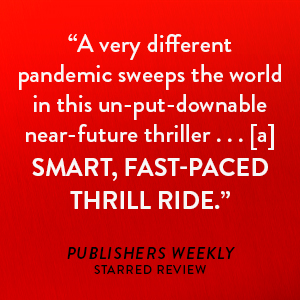 The novel narrates through the eyes of Chelsea, Patricia, and Ella as they try to survive cycles of abuse within a global, violent pandemic and come together as survivors and family.
The Verdict
This novel is scarily in proximity to the pandemic that we are currently exiting. The characters of The Violence often reference how the new pandemic is similar and different to the Covid pandemic. This strikes really close to home imagining that another, worse pandemic could be around the corner. Dawson did a great job of getting the reader to imagine such a scary future.
The way that Dawson creates characters that grapple with such a real and terrifying situation such as domestic abuse on top of a violent pandemic makes the reader connect to Chelsea and her family. We root for Chelsea to reunite with her family and obtain the vaccine for them and herself.
The Violence is incredibly paced and sucked me in from the first page. This is surely the newest dystopian thriller that will be on the tips of everyone's tongue. While I have seen some readers become upset with Chelsea's venture into professional wrestling in the middle of a pandemic, I felt that the storyline was believable and gave me the character development I craved for Chelsea. Chelsea grew into her own personally and found a way to support her family in a way she never could have thought.
Dawson has struck it big with this novel and I encourage anyone who can handle gore to check it out.

(5 / 5)
Read The Violence by clicking below!