Julie Clark, author of the bestseller The Last Flight, is rising to the top with her newest thriller The Lies I Tell.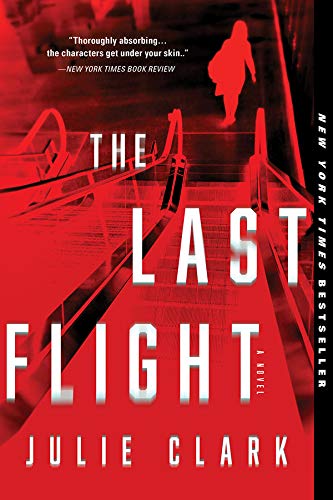 The Plot
In Clark's newest, The Lies I Tell, we follow two women running from their past. Meg Williams (or Melody Wilde or Maggie Littleton) is a con woman, travelling around the states looking for the next man to pilfer money from.
Kat Roberts is an investigative journalist with a fraud detective as her boyfriend. Kat sets her sights on exposing Meg Williams when she appears at an event after flying under the radar for ten years. Meg Williams is a real estate agent back in her hometown in California. Kat poses as a regular woman, who just happens to have inherited millions from her aunt and presents herself as in need of a new home. Kat and Meg grow close as Kat plays "cat" and mouse with Meg.
The Verdict
This novel will take you on a ride with alternating viewpoints, showing you just what Meg and Kat know about one another, until the very end.
The dynamic at play between Meg and Kat is really what the story is all about here. I went into the novel thinking it would be a thriller, making me unable to breathe until a great reveal at the very end. That isn't what happened here. I would say this novel is more of a domestic literary thriller, rather than the straight up thriller it has been marketed as.
While I did not feel the genre was correct, I did enjoy the inner workings of the relationship between Meg and Kat, as well as how the novel addressed some very important feminist topics that are a bit too deep to not be spoilery. There were times where the pacing felt slow, but overall the novel was enjoyable and lends itself to not be forgotten.
This novel is a difficult one to analyze without giving too much away. Meg's motivations are clear and intriguing. Kat is a powerhouse, single handedly trying to take down a con artist. The women are compelling.
Where the novel lost a star was in the ending. There is no huge revelation. There is a final paragraph that gives just enough for you, as the reader, to say "well, I guess that was worth it." With a stronger ending, this could have been a full five Cthulus.
(4 / 5)