Why are there so many books about the Black Dahlia? Every couple of years brings a new one to light and they all have their own theories about who done it and from what I can tell, none of them match. One of the worst, however, is Steve Hodel's Black Dahlia Avenger published in 2003, in which he accuses his own father of being the murderer. It's a book that is as disjointed, melodramatic, entitled, and self-pitying as most of the Hodel family. If you haven't heard of Steve Hodel, just know that he is the boy who cried murder. The king of the "Daddy Did It" genre. He's not the pioneer though, that honor goes to Janice Knowlton who popularized it with her own Black Dahlia book, Daddy was the Black Dahlia Killer.
Steve Hodel went way beyond that though. He also accused his father of being the Zodiac, the one behind the "Lipstick Murders" (supposedly solved in 1946) and the "Jigsaw Murderer" of 1967. Which means, either Dr. George Hodel had an awful lot of free time, or his son just really loves to point the finger. Any believable theory offered in Black Dahlia Avenger is discredited by these continuing accusations.
Not that the book needed any of that to be discredited. Black Dahlia experts have debunked the book and all its presented "evidence" many times.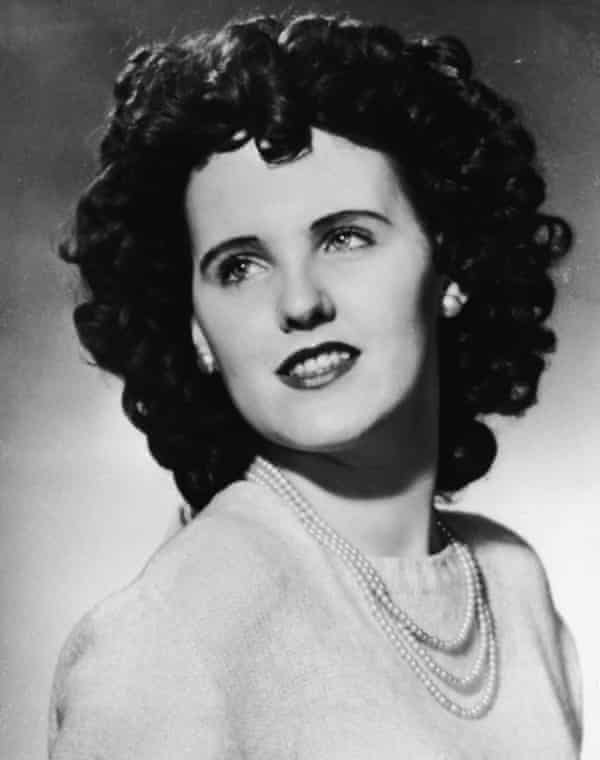 Black Dahlia Avenger is a book that tries so hard to be taken seriously. It reeks of desperation, biting off more than it can chew. For starters, Hodel is not a very good writer. Which wouldn't be a problem if he didn't spend so much time jumping paragraphs by separating multiple sections with subheadings as if he's writing an essay. The chapters all feel like sections of an incoherent Wikipedia page.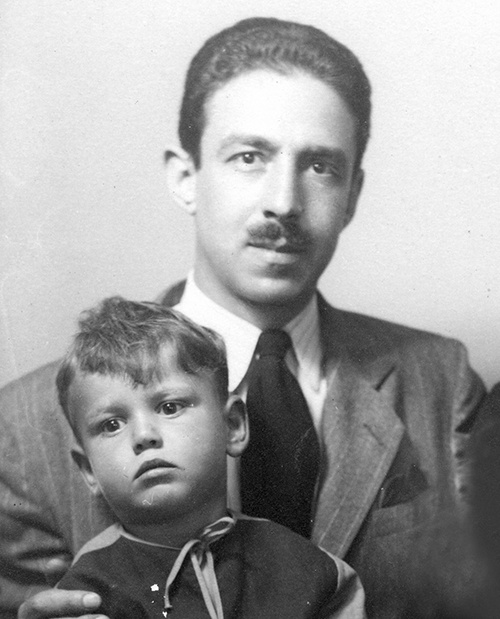 Most of this appears in the many "investigation" sections, which are all very disjointed. They appear and disappear sporadically throughout the book as Hodel breaks away to, more or less, whine about his childhood. This is honestly what really bothered me about Black Dahlia Avenger. Hodel inserts details that have nothing to do with the case in which he's discussing. Most of this is meant, I think, to prove Dr. George Hodel's abusive, controlling personality, but fails to do so.
None of it is necessary, and not only is it unnecessary, but it also contradicts some of Hodel's later claims. One example is the claim that his father's unseen and secret abuse turned his mother into a depressed alcoholic. Yet in her backstory, he admits to his mother being somewhat of a party girl who suffered from bouts of depression and drank a lot while married to her first husband. He also briefly mentions his father's other wives, none of whom suffered the same "damage" when he divorced them. One even went on to become a Philippine Congresswoman.
Black Dahlia Avenger
On January 15, 1947, Elizabeth Short, also known as the Black Dahlia, was found in a vacant lot savagely mutilated, severed at the waist and completely drained of blood. There were cuts on her thighs and breasts and her face had been slashed from the corners of her mouth creating a "Glasgow smile." The cause of death was determined to be hemorrhaging from lacerations to her face and shock from blows to the head and face. It was a onetime event with no murder like it to come before or after, and most of the leads went cold.
Jump to the year 1999 as retired LAPD homicide detective Steve Hodel learns of his father's passing. His father was the prominent doctor George Hodel who was well known among the Hollywood elite. He treated women for venereal disease, including many actresses. They had a fractured relationship and were just starting to reconnect after so many years. As part of the mourning process, Hodel goes to his father's house to visit his widow June and this is where things start to unravel.
Hodel is very odd in regarding June. She is quiet and monotone, as many people would be after their spouse dies, yet he seems genuinely confused about this behavior. His bewilderment to June is worded as such:
"She was hesitant, secret, aloof and cautious with me. Was this an Asian cultural response to dealing with grief that kept mourners from sharing emotions? I'd never seen it before, particularly when as a P.I. I worked with my Japanese colleagues on criminal cases. Maybe it was only specific to widows. I didn't know, but I also sensed there was something deeper- and it didn't have anything to do with grief."

Black Dahlia Avenger pg. 36-37
God forbid a woman doesn't want to socialize with her dead husband's grown son who she barely knows just days after becoming a widow. June (probably to get him off her case) then hands him a box of family photos that belonged to his father and it's what's in the box that cracks the case. (Cue Phantom of the Opera music) Inside is a picture of Elizabeth Short! But not really.
Among the pictures are two photographs of a young woman with black hair sitting in intimate poses. Hodel believes her to be the late Elizabeth Short even though she looks nothing like her. Other than the fact that they're both white women with dark hair, Short and the woman in the two photos don't look anything alike. Apparently all white women look the same to Steve. Short's own sister thought so when she saw the photos sometime later.
"The first thing I noticed was that [it] was definitely not Betty. She never wore flowers all over her head only one on her ear. She always loved Hawaii and I think it made her think of that and Dorothy Lamour."

Larry Harnisch from Heaven is Here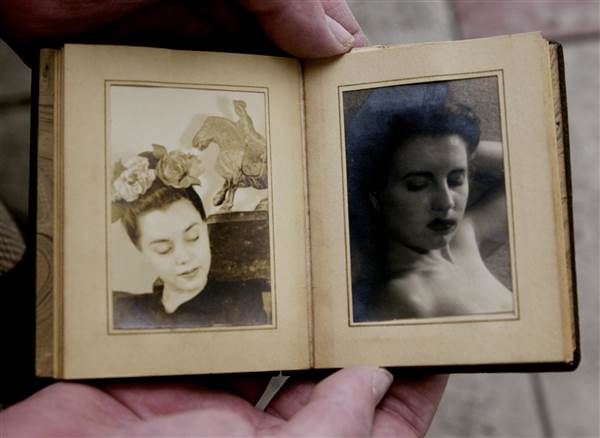 This is the grand piece of evidence and the rest isn't much better. Contradictions, random accusations, and "clues" that Hodel magically links to his father. Now, I will say, that when the book actually focuses on Elizabeth Short, it's not bad. When Hodel stops reciting childhood memories that offer nothing to his theory, we're reminded of what this book is supposed to be about: the Black Dahlia.
Unfortunately, Hodel is not very good at tieing it all together. Short's final few months of life are recounted through eye-witness accounts, but they don't follow any pattern. Some aren't even in order. He just dumps it all down and expects the readers to craft the timeline themselves.
Tamar and Root of Evil
There are multiple sections in Black Dahlia Avenger that deal with George Hodel's daughter, the author's half-sister, Tamar Hodel who accused her father of molesting her when she was 14 in 1949. Tamar is Hodel's centerpiece in debouching his father's character, but anyone who knew anything about Tamar would have their doubts about her integrity. There are many indications that she lied after becoming angry with her father over a personal matter. She also accused over a dozen classmates, male neighbors, and family friends of raping her.
She is dealt with in detail in the podcast, Root of Evil, where her own children admit to how manipulative she was.
Tamar is interviewed in Black Dahlia Avenger but nothing she says makes sense. I don't know if Hodel put words into her mouth or if Tamar just doesn't know what she's talking about. One glaring error I couldn't help but find humorous was when Tamar has a "memory" of her father naming one of her dolls Elizabeth Anne while laughing manically. She then sits back in shock at the realization that the Black Dahlia's full name was ELIZABETH ANNE SHORT. Except that it wasn't. Elizabeth Short didn't have a middle name. The name "Anne" was included by accident by the LA Times during the 1970s. Short's mother later corrected this fact and testified that her daughter never had a middle name.
Honestly, the Root of Evil podcast makes a much better case for Dr. George Hodel's guilt. It has a few holes but it's much more believable.
Verdict
If you want to read up on Black Dahlia, do yourself a favor and skip this book. I did not go into this with an impenetrable preconceived theory about the case. I have my own theory about who did it, but I was open to considering whatever argument Hodel had to offer, unfortunately, the story he's crafting feels like a soap opera.
In simple terms, Black Dahlia Avenger lacks common sense. It's also just plain bad. As a closing point, I feel the need to point out that despite Steve Hodel's claim that his father was "the prime suspect", Dr. George Hodel was actually one of the narrowed down 21 suspects, most of whom were quickly eliminated. The real prime suspects were actually Leslie Dillon and Walter Bayley.
(2 / 5)