Spoilers
You click on HauntedMTL because you're into horror. You scroll through the feed, wondering which review to read. You find one about a book that a lot of people are talking about and it catches your eye. You click on it, and now you're here, reading what I wrote. Hello, you.
What is This Book Even About?
In case you haven't come upon any memes about it on Twitter, You is a 2014 thriller from Caroline Kepnes. The main character is Joe Goldberg, a bookstore employee who quickly becomes obsessed with one of his customers, named Beck. Joe goes on to stalk Beck, escalating from obsessively checking her social media feeds to killing any of his competition. Eventually, they start dating, but Beck soon discovers Joe's obsession with her and tries to break it off. Joe ends up murdering Beck, in a twist that everyone saw coming.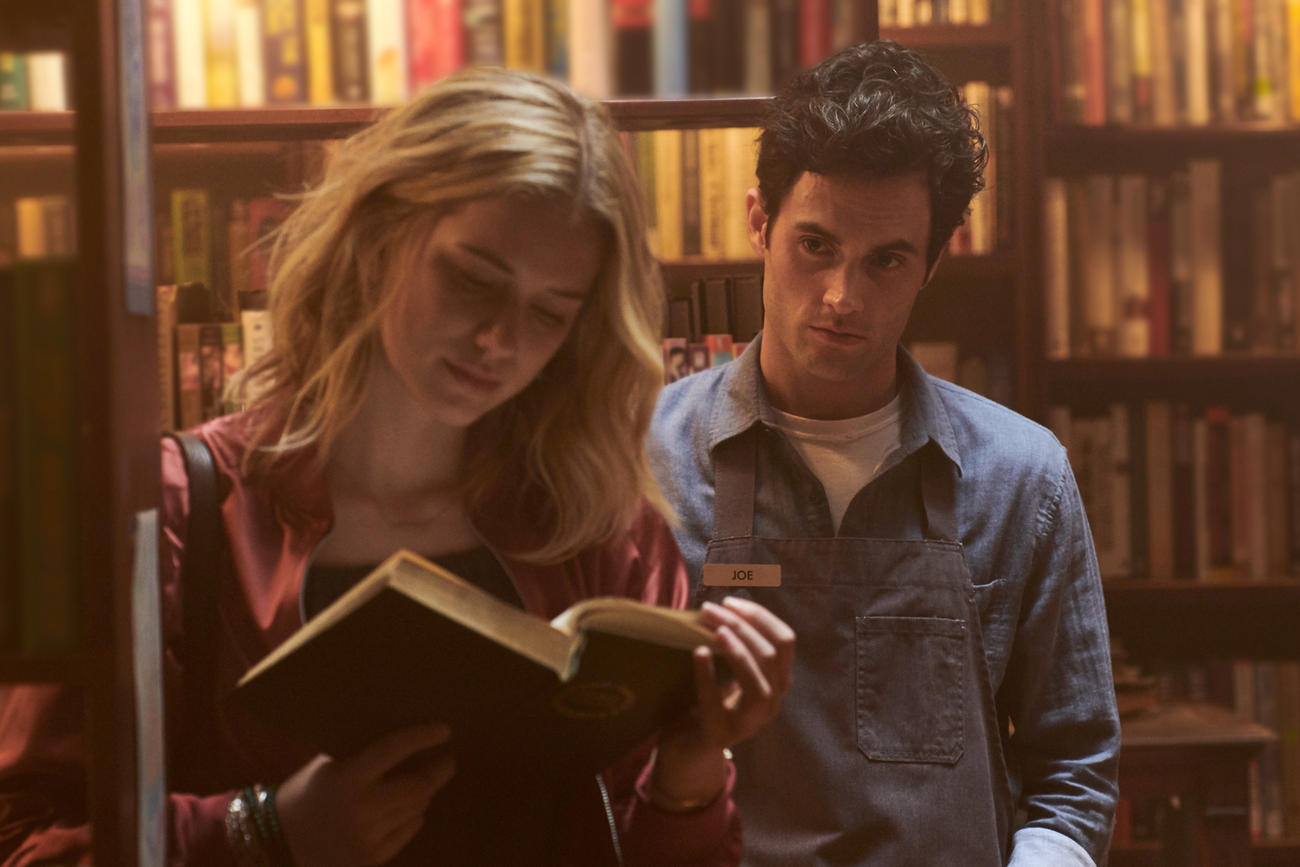 Sounds Exciting!
Not really. For a thriller, the book was a slog. The middle 200 pages of this book are just Joe lusting after Beck and Beck bragging about how she's good at writing. Joe commits increasingly absurd crimes, but never faces any consequences for them, so there are no stakes. It honestly made me not want to pick up the book because it just felt like the same thing over and over.
I did like some things about it, though. The slow reveal that this isn't the first time Joe has stalked and murdered a woman was very creepy. The writing style in general was very natural and unique. And the side characters, especially Peach, Karen, and Blythe, were great. Honestly, I wished this book was about them.
My biggest problems with You, though, were Joe and Beck. My absolute least favorite character was Beck. All she did in the book was complain about her immensely privileged life and treat her friends like garbage. To me, she was insufferable. Joe is obviously a psychotic killer, but his monologues are almost entirely made up of him describing how he wants to have sex with Beck, watching her have sex,or watching her masturbate (seriously, Beck, just buy some damn curtains). 300 pages of that were not worth reading.
Final Thoughts
I went into this book with low expectations, so I won't call it a disappointment. But I definitely did not enjoy You. For me, the scariest thing about it was how many times Beck name-dropped Brown University.
(2 / 5)
"The Writing Retreat" Gone Bad: Julia Bartz's Debut
Keeping it all in the family, Julia Bartz's The Writing Retreat is the debut novel of the sister of Andrea Bartz, author of We Were Never Here, which I reviewed here.
I was much more impressed with The Writing Retreat than I was We Were Never Here.
The Plot
Five up and coming female writers under 30 are invited to a writing retreat hosted by the reclusive and acclaimed horror writer Rosa Vallo. Rosa reveals the details of the retreat: each writer must complete a full length novel from scratch over the next month. The best novel wins a multi-million dollar publishing deal with Rosa.
Suddenly, the retreat turns into a nightmare when one writer goes missing in the snowy terrain outside.
The novel hinges on friendships in turmoil and has a focus on LGBT+ representation as well as interpersonal female relationships. The novel explores the dark publishing world and the search for fame and the Great American Novel.
The Verdict
This novel is atmospheric and intellectual, page turning, and the English major's required reading. I absorbed this novel and found Julia Bartz's writing and conceptual chops to be leagues above her sister's.
Ths novel releases on February 21, 2023 and it should be in your cart right now.

(4.5 / 5)
Buy it here!
A Murder in Reverse: "Wrong Place Wrong Time"
The Plot
"A brilliantly genre-bending, mind-twisting answer to the question How far would you go to save your child?"  — Ruth Ware, #1 New York Times bestselling author
Jen watches her son murder a stranger. Stab him to death. She and her husband, Kelly, watch as their son Todd is taken into custody.
The next morning, Jen wakes up and it's yesterday. Jen knows that at the end of the night, her son kills someone. She is determined to stop it.
Jen goes further and further back in time trying to discover why Todd murdered a stranger and how to stop it.
The Verdict
This book is twisty. Right when you think you know the ending, something else is there to prove that the story is more multifaceted than that. While the premise of the novel is simple, Gillian McAllister elevates a simple concept with deep, dark twists.
It is best that you don't know too much going into this one. For fans of Blake Crouch, this is such a good thriller with time travelling vibes.
(4 / 5)
Woom: An Extreme Horror Novel
"That doesn't invalidate it," Angel said. "There's no statute of limitations on pain."
The Plot
Angel is a man who knows pain: physical, mental, sexual. The story begins with Angel visiting Room 6 at the Lonely Motel and ordering a plus-size sex worker to his room. What comes next is Angel's retellings of painful stories while performing sexual acts on the sex worker, Shyla.
The novel reads as a book of short stories, as Angel relays stories to Shyla and she tells him stories back. This is a novel of pain and disgust. Angel's stories are so dark and traumatic that Shyla can't believe they are true. As Angel bares his soul, we see a side of him that is melancholy and unable to process hurt in a natural way.
The Verdict
This novel is full of disgusting visuals and isn't afraid to get dirty. This truly is an extreme horror novel. As a warning, there is discussion of feces, blood, rape, sex, and body horror. This novel is not for the faint of heart. You'll close this short novel feeling dirty. Angel is a character that begs for sympathy while his stories narrate that he may not be as innocent as he perceives.
When the subtitle says this novel is extreme horror, believe it. Only the strong will survive Duncan Ralston's Woom. It is more splatterpunk than anything, but true literary quality lies beneath the filth.
(4 / 5)
Read it yourself by clicking below!