Welcome to our ongoing series spotlighting original horror creations. The first piece we have is an illustration titled "Friday the 13th" by JoseRealArt on DeviantArt. Be sure to read out exclusive interview with the artist as well.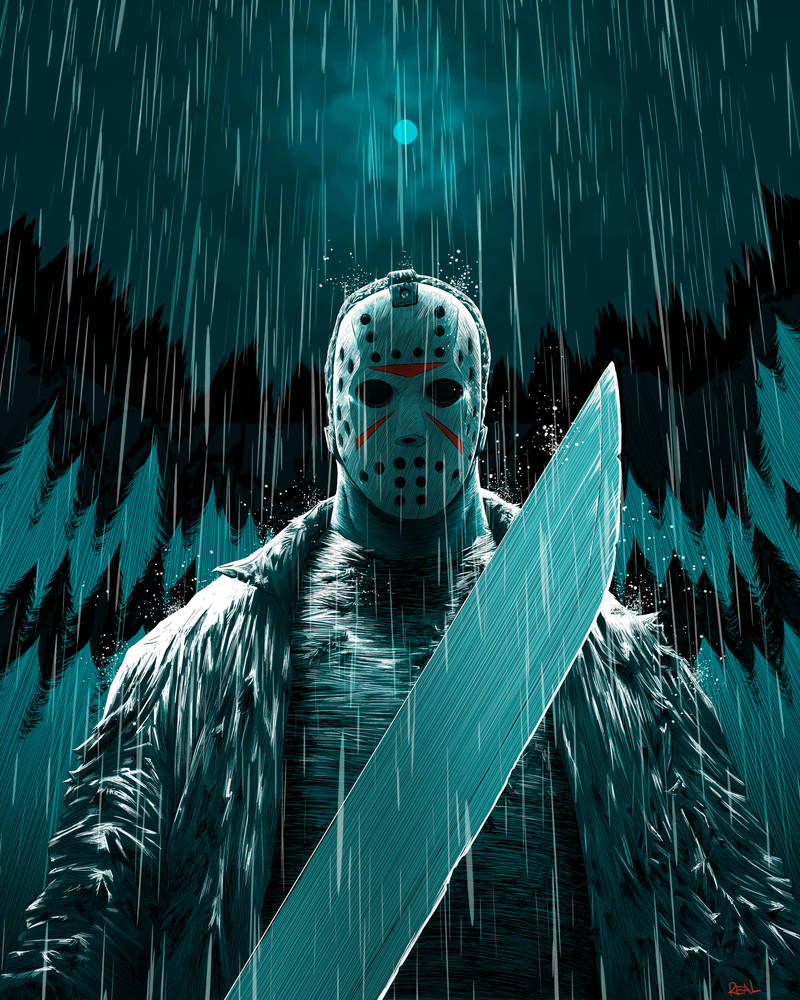 What was your inspiration for "Friday the 13th"?
I would say the Friday the 13th saga itself. I've been rediscovering the classic horror movies with a friend and always feel very attracted to the "killer with a mask" theme. There's something on the inexpressive and mysterious about a mask that makes me feel terrified and seduced at the same time, and there isn't more iconic mask than the Jason one.
What sort of tools did you use for the piece?
Photoshop and a Wacom Cintiq tablet. I used to be very "traditional," I started with a small Bamboo tablet but felt digital was messy and I wasn't happy drawing on the tablet and looking to the screen. But then I jumped to the Cintiq and it was great. It was a little hard at first drawing on the screen itself, but like a canvas its faster once you got the hang of it.
Do you have any projects you are working on?
Yeah, I've been working for a comic book publisher in Dubai and have a few small projects here and there. Keep an eye out for them.
Do you have any particular horror themes you like to explore in your art?
I'm a huge fan of H. P. Lovecraft stories for a long time and been working on a comic book anthology of short tales in my free time. Besides that, I'm very influenced by horror in general, the dark spaces of the world, and the human nature.
Do you have any particular horror films/books/movies you particularly love?
In my youth I was all over Stephen King (like all the edgy guys at my age) but nowadays I've been reading more science fiction. Regarding movies, it's really difficult to choose just one, but would say Hellraiser, for me has all the elements: demons from other dimension and disgusting latex effects. Another personal favorites are Re-Animator and The Return of the Living Dead. More recently I loved the weird atmosphere of Hereditary, but It Follows blew my mind and its on my favorites list now.
Have you ever experienced something supernatural? Anything you would like to experience?
In my adolescence me and my friends used to mess around with Ouija, abandoned houses, and stepping into graveyards at night. We had a few strange and scary moments but probably those moments were just the results of hormones and nervousness of the moment. Today when I hear or feel something odd I always think it's the mind playing tricks on me.
. . .
For more of JoseRealArt's work, you can follow them on social media such as Instagram, Twitter, Behance, and DeviantArt.
If you have an original creation you would like us to spotlight here on Haunted MTL please let us know!