This Friday the 13th reboot experiment has been a pretty fun ride so far, hasn't it? We're entering the final half of the mini-series concept with this installment. Make sure you read the two prior installments as well.
---
We open with Sheriff Savini pulling up to the Voorhees property line, but we notice that there is no sign of the Deputy's car from earlier. Savini seems confused and parks at the overgrown access road. He approaches the cabin, gun drawn, enters, and is immediately axed in the shoulder by Pamela. We cut to the title sequence and then return to Pamela observing her handiwork. She picks up the walkie on Savini's belt, tastes a bit of blood from his shoulder, and then channeling some dark force radios into the station in Savini's voice.
She mentions that everything is fine and that everyone should just pick up tomorrow, after all, "I already sent Cunningham and Hodder home for now. Miss Voorhees is alright for the night."
Back at Camp Crystal Lake, Alice is exhausted from studying the events surrounding the camp and heads to bed. After all, the kids arrive in a few hours. We see the arrival of the kids and how excited they are to be there the next morning. We catch up with our various counselors and support staff dealing with a nearly unmanageable amount of children. We catch the tail end of the opening ceremony and the kids are then encouraged to enjoy the free day at the camp as activities will start the next day.
Two junior counselors, local teens we'll catch glimpses of in previous episodes, step into woods to fuck. After all, this is a Friday the 13th project. We see them enter the treeline. We also see a nearby kid, engrossed in nature, enter another spot in the treeline, unsupervised. We show both these moments with a predatory camera gaze.
Alice, concerned about her research has been a bit distracted in watching the kids. Eddie Jarvis notices and criticizes her, suggesting she needs to focus on keeping an eye on the kids, as safety is everything. This is immediately undercut by Pamela leaping from the brush with an ax and murdering the two teens, mid-coitus. She collects some of their blood in what seems to be a Vietnam-era canteen. A little sustenance for Jason.
Evening approaches, and kids are being rounded up for bed. Eddie notices two missing counselors and a kid and is absolutely mortified this happened under his watch. He has several of the counselors start looking in the nearby woods. Alice tries to call the police but the dispatcher says she hasn't seen Sheriff Savini all day, and she will send the first deputy she can out to the camp. Alice is frustrated and opts to join up with the search in the woods. As she leaves the cabin she takes a knife with her, wary of the events. Meanwhile, Eddie heads to the sheriff's office intent to get some assistance.
Alice enters the woods, and over the span of an hour or so Pamela has picked off a number of the searchers. Alice stumbles upon one grisly scene and almost has a breakdown. She steadies herself enough to push onward. She hears the whimpering and crying of a child and finds the kid who had wandered into the woods by himself earlier. As she approaches, Pamela grabs the child and holds her ax blade to his head. Alice confronts Pamela, and Pamela gives the iconic speech about the death of her son.
We also learn that it is Friday the 13th. Jason's "rebirthday."
Alice draws her knife and Pamela darts back into the woods, dragging the kid by the wrist. Alice gives chase, trying to dial Sheriff Savini on her cell but gets no answer. Alice is the only chance the kid has.
Alice continues to give chase, losing sight of Pamela, but finds her way to the Voorhees property. She approaches the property from the back where the Deputy patrol car is parked, along with Sheriff Savini's own vehicle. Alice creeps around but hears nothing. She enters the cabin and sees signs of a terrible struggle. She tries calling Savini again and hears his cell from the floor below her.
It is then that a crazed Pamela strikes, pushing the child between her and Alice. Alice manages to dodge and Pamela throws the child to the ground and continues to wildly swing the ax at Alice who only manages a couple of glancing blows. In the struggle, the child tries to escape but Pamela kicks him violently down the stairs into the basement.
Alice finally manages to get the upper hand when she slashes at Pamela's wrist, forcing her to drop her ax. She then secures it and moves to strike Pamela. Pamela begins to whisper some form of spell until she is cut short by Alice's swing. Pamela's severed-head lands with a thump on the wooden floor.
Alice, worked up, heads to the basement to check on the kid. The basement is dark, but Alice is able to find a dangling bulb. She turns the light on only to be confronted by a massive, chained up Jason. In a single hand, he holds up the lifeless body of the child. And only mere feet away is the corpse of Sheriff Savini.
Jason throws the corpse of the child at the wall with enough force that the body splits open slightly and he begins to move toward Alice. His chains strain and rattle and Alice runs screaming from the basement. Jason tugs at his chains until they rip from the stone wall of the basement and he begins his march toward the stair.
Suddenly, the hand of Sheriff Savini grabs Jason's ankle. Using his last bit of life left, he tries to slow the titanic killer down. Jason merely brings his massive foot down on Savini's skull, crushing it. Jason gets to the top of the stair and sees Alice already on the run outside. Jason is about to give chase until he sees the two-part corpse of his mother. He cradles her head and begins to howl.
He grabs the ax that was resting near Pamela's torso and moves toward the door, but he sees himself in the mirror. He sees himself for the first time in years. He is enraged by how he looks and smashes the glass. He looks around the room for a way to hide his shame. He steps over to his mother's torso and tears a bloodsoaked sleeve off of her sweater. He tears open an eye hole with his teeth and puts the mask on like a sock over his head. He stands there for a moment, shuddering. Pam's voice sounds in his head: "Kill them, Jason. Kill them all!"
Masked and axed, Jason runs out the door after Alice.
Eddie Jarvis arrives at the sheriff's office and grabs a deputy to bring back to the camp, as everyone else is tied up looking into the missing officers and is on the way to the Voorhees property.
In the woods, Jason stalks Alice, not quite running as his long legs carry him far with each step. As he moves we see police lights in the distance casting strange beams and shadows in the woods.
Jason Voorhees is heading back to Camp Crystal Lake for the first time since his accident.
A horror author goes to Nebula Con
The Science Fiction, Fantasy Writers Association is one of the most prestigious organizations in America for speculative fiction writers. While horror is not specifically mentioned, we all know that it's nearly impossible to discuss fantasy and science fiction without the shadow of horror creeping in.
Each year, SFWA hosts a convention for writers called Nebula Con. I have virtually attended the convention for the past two years. And if you've never attended, you might want to consider it. Even if your writing, like mine, is long in the shadows and short on the elves.
First off, I do want to be clear that Nebula Con is a convention for speculative fiction writers. There are some fan panels, like the one on the works of Robin McKinley, this year's Grandmaster. But the majority of the panels and events are for writers.
That being said, there are panels for writers at every stage of their careers.
For writers interested in crafting better stories, craft panels abound. My favorite panel was the one titled For The Love of Short Fiction. This panel started with a reading of some of the best short works from 2022. Then, each panelist dug into what made that piece work for them.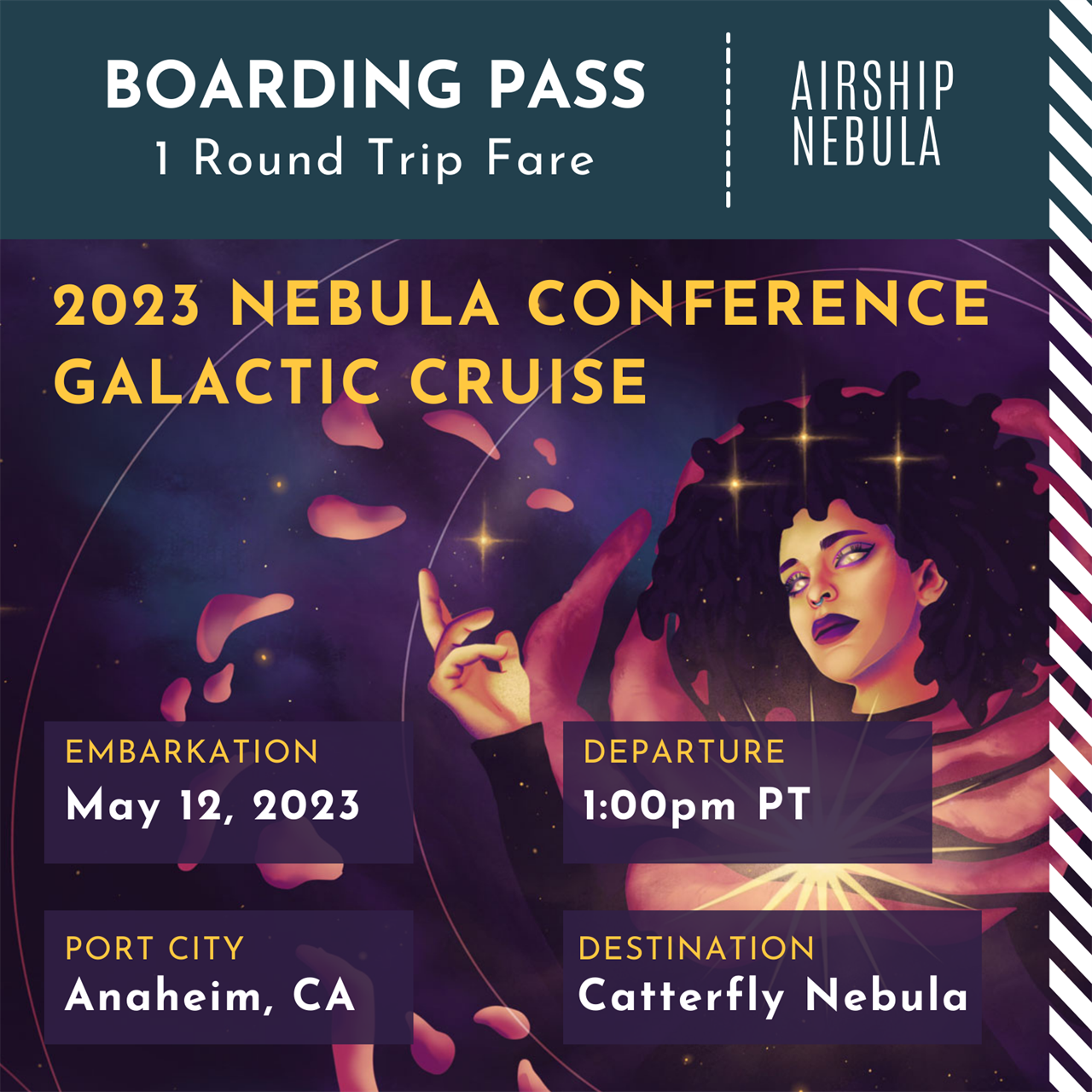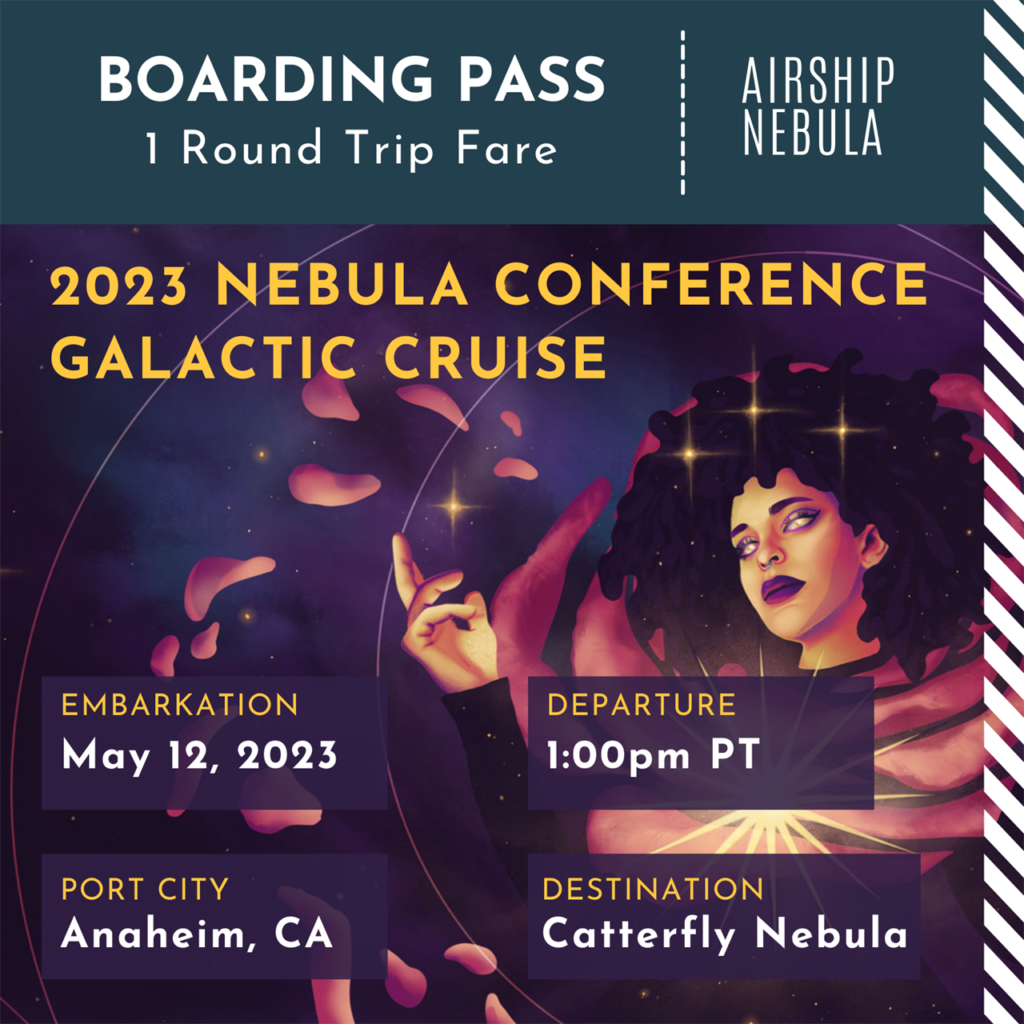 There were several other terrific panels, including one all about constructing a realistic legal system in your fictional world and writing fictional podcasts. (Like I do.)
But, you might say, these are panels for sci-fi and fantasy writers. No, these are panels for speculative fiction writers. Horror authors who want to have any kind of career would do well to master the short story. And if you don't think there's room for some legal horror in the market, you are wrong.
While the craft panels were wonderful, the career and marketing panels were probably the most useful and valuable of the whole convention. Are you, like many other online creatives, worried about the effects AI-generated writing is going to have on our field? There were two informative panels regarding that. Are you wondering how writers' relationships with agents have changed now that self-publishing is so prevalent? There's a panel for that.
A lot is going on in the publishing world. It's confusing as hell, my friends. And one of the ways we keep each other up to date is with conventions like this. What I got out of the panel most was that having a career in writing is possible. My fellow participants and I learned from writers who are doing the thing. It's hard, but it's possible.
Of course, a convention is more than just panels. There's the chance to meet with other authors. This might be where a virtual convention seems to have a deficit. And while I'll admit that meeting online isn't the same as meeting in person, there are certainly perks. I was able to meet, chat with and share stories with other writers in a Zoom chat room. And I came away feeling much like I did as a kid, having met new friends at summer camp. Even if I wasn't sitting across from them, it was great to be surrounded by other people who want to make a living scaring the hell out of other people.
All of this writing joy culminates with the Nebula Awards Ceremony. If you're interested in catching the awards but didn't make it to the convention this year, you can watch it all on Youtube. Each year speculative fiction authors of all kinds of honored, from written work to gaming to television. This year's toastmaster was Cheryl Platz, an author, and actress. As a critic, awards ceremonies are usually something I usually force my way through. The Nebula Awards are a rare treat in that scene. Partially because there's a chance I've met the people up for the awards. But also because the people involved are, first and foremost, writers. It's amazing how much more entertaining events are when the people being honored are, you know, talented storytellers.
If you've been on the fence about attending Nebula Con virtually, I suggest giving it a try. The world certainly needs more stories that go bump in the night.
Crashin' in Roswell NM: Road Trippin' with Jennifer Weigel
So on my recent road trip to Miami AZ USA for my menstruation art installation, we decided to detour to Roswell NM en route home. To be honest, this was one of the best decisions of my life, up there with road trippin' from Arizona to San Francisco along CA-Highway 1, and I will go into the details of why here soon.

Roswell NM USA has totally embraced its alien history of the UFO crash in the late 1940s and subsequent government cover up. The whole town is alien-happy with beautiful hand carved wood totems, murals and statues everywhere celebrating otherworldly denizens of all types, though predominantly the gray aliens of the crash (and their green counterparts). Even the city logo features a flying saucer as the center of the letter "R". It really is kind of incredible.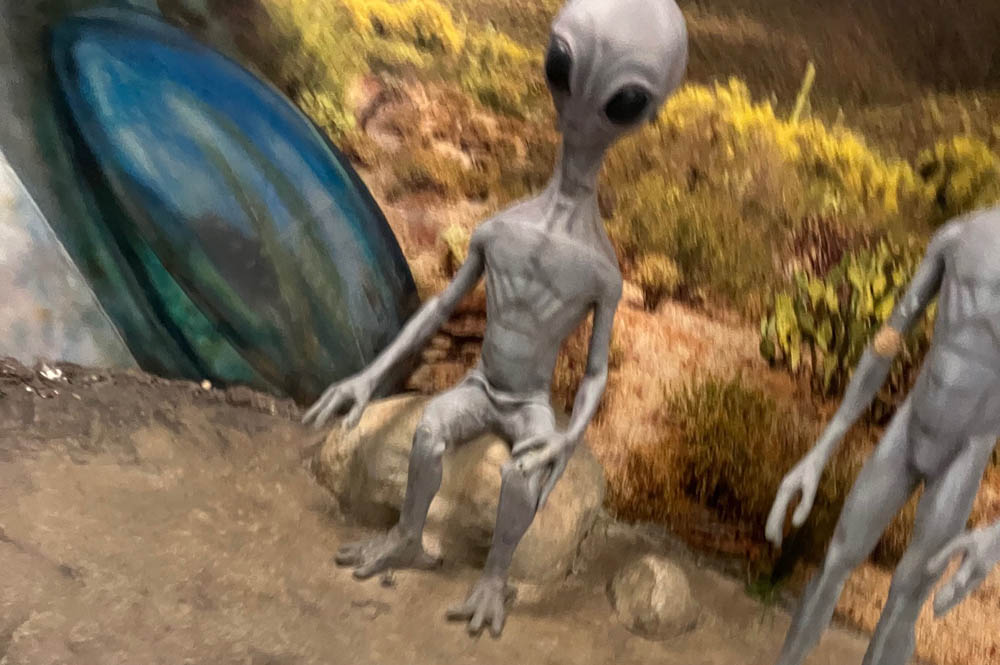 One of the biggest draws is the International UFO Museum and Research Center, housed in the wonderful old theater building. This museum details the crash history as well as celebrating aliens in movies and media and examining newer alien sightings and abductions. It is very thorough and includes maquettes, statues, written accounts and an extensive research library, as well as an interesting art collection of various items.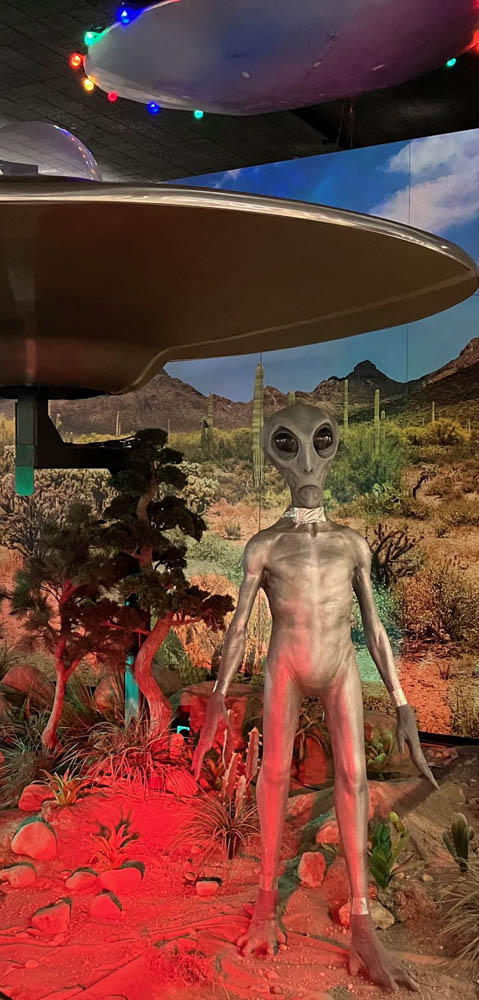 And there are TONS of fun alien themed curiosity shops. I will give a shout out to the newer Invasion Station north on Main Street where there had once been an old car dealership. I love the quirky nature of this particular store as well as their strong desire to promote local artists. Most of their wares are hand-painted in NM and feature designs by prominent local artists including one of the lead muralists in town (I bought a magnet of his). They also feature really alternative kitsch like KISS and Ace Frehley alien bobbleheads, marijuana and anal references, and such. All in all, our own Haunted MTL's kinda folks…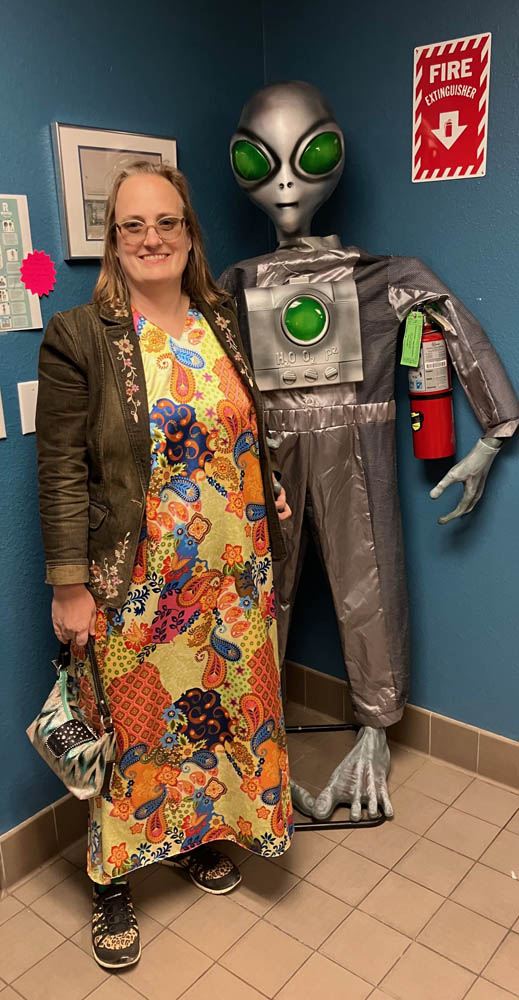 And the city is a huge tourist draw internationally, so you can meet some amazing and interesting folks from all walks of life who have caught the alien bug or at least want to check out all the hype. As a result of the tourism, the residents seem really laid back and accommodating (kind of like Hawaii but not quite as much) and there is a thriving art scene. And it's totally my kind of art – weird and a little creepy. Anyway, I feel like I've finally found my peeps and am eager to return someday.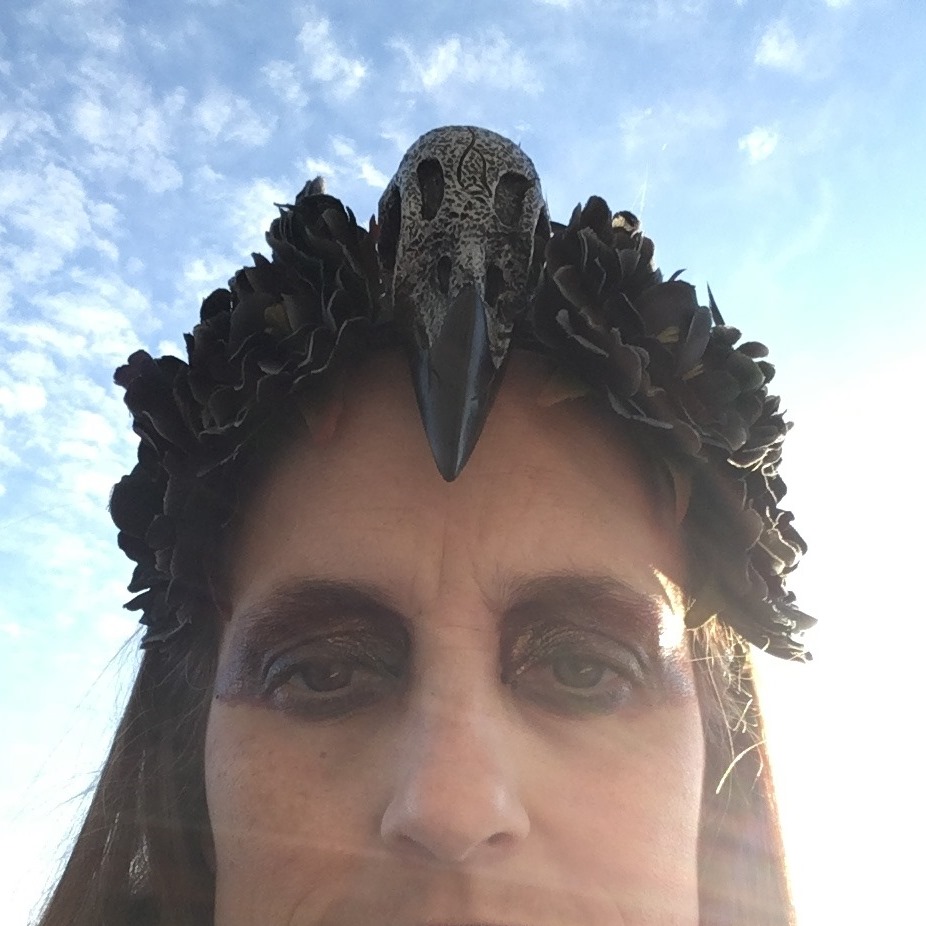 If you're feeling a bit extraterrestrial, I invite you to also check out some of my alien-themed stories here on Haunted MTL: LTD UFOs among us; my Drive-By short story; and LTD Abducted.
American Horror Story Season 12, Delicate
Killer Queens, I wasn't expecting to be back so soon with American Horror Story info. But yesterday we were blessed with a teaser for the intro of Season 12, which we believe will be titled Delicate.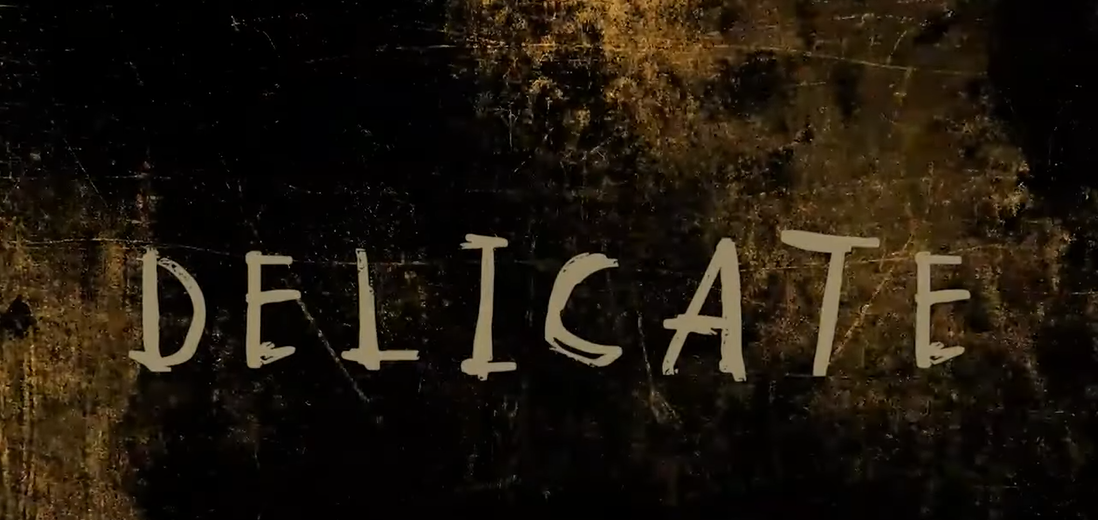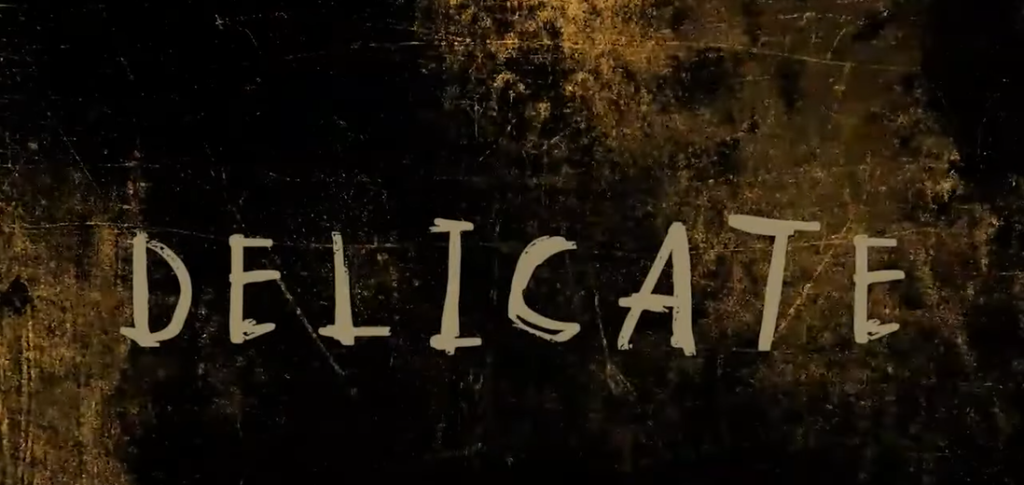 We are looking at a Summer release for season twelve, but won't know for sure until June, according to The Hollywood Reporter. Here's what we know right now. 
First, yes Kim Kardashian is starring alongside Emma Roberts in a role that was written specifically for her.
That's the bad news. The good news is that AHS favorites will also be involved. According to IMBD, Charlie Carver, Rebecca Dayan, Cody Fern, Leslie Grossman, Billie Lourd, and Denis O'Hare will be included this season.
AHS Delicate is different from other seasons in many other ways. It's the first season to ever be written by just one writer, Halley Feiffer. This isn't a writer most of us as horror fans will be familiar with. She's written episodes of shows like Kidding, SMILF, and American Crime Story. The last one can at least be seen as a sister show to AHS. 
As far as I have found, Feiffer has never written horror content. She is now the sole writer for an entire season of the most popular horror show in America. I'm not saying this is a bad thing. It's just not what I would have expected. Most AHS writers are staff writers, actors from the show, or at least people I've heard of. So as we don't have any former work to look at, we can only wait to see how she does.
We also know what the source material is for this season. It's a book called Delicate Condition, by Danielle Valentine. This book will be released in August of this year. Which also seemed strange to me. Normally a book would be, you know, published before it inspires additional work.
Even so, Delicate Condition seems like a fascinating story. According to Goodreads, it's the story of a woman named Anna. Anna is trying to get pregnant but starts to believe that something dark is working against her. Her doctors don't believe her. Her husband doesn't believe her. Is she losing her mind?
I'd be lying if I said I wasn't deeply interested in this book. And I have to assume that Feiffer and Murphy already have hands on it, to jump to this sort of decision.
By the way, Valentine at least is not an untested writer. Her first novel, How To Survive Your Murder, also made it right on my TBR pile. With a rating of 3.7 out of 4 on Goodreads, I think we can assume Valentine knows what she's doing with the written word.
This is all that we know about American Horror Story Delicate so far. What follows are my thoughts and opinions only.
My first thought is that this season is going to be dealing heavily with women's reproductive rights. This is a topic a lot of us are concerned about right now, as it feels like every day women lose more and more rights to our bodies.
(By the way, if you want to help fight the good fight for body autonomy and get some spooky stories, we have an anthology for that. I have a story in it, as does the horrifyingly talented Jennifer Weigel. All proceeds go to support organizations that help women make their own health decisions.) 
American Horror Story has handled important political issues before. Last season, AHS NYC discussed the AIDs epidemic that went largely ignored in the 80s and killed hundreds of young gay men. They did this in the best way possible, in what this critic believes to be the only way fiction should handle heavy topics. They rooted the issue in a good story. A story that was pure fiction, but also true.
However, this season has a lot of red flags. Never before have I seen the guest star be the main focus so early. Never have I seen any franchise bank so much faith in an all but untested writer, basing work on a book that isn't even published. And frankly, I've never been much of a fan of Kim K, or anyone else who's famous seemingly just for being famous.
I'm not rooting for this season to fail just because I don't like the guest star. If Kardashian is good at this, I'll be thrilled. I'll be the first one singing her praises. But when everything we know so far is added up, I'm a lot more concerned about AHS Delicate than I am excited.