Welcome back to Haunted MTL's continued coverage of the Chucky franchise as we tackle Chucky – S2 E1 -"Halloween II." How have the Chuckybusters fared in the aftermath of the Hackensack movie theater massacre at the end of season one? What is the fate of Andy, Tiffany, and a truckload of Chuckies? And what is with all the Catholic iconography in the previews for this season?
Let's find out, sweet faces.
Chucky – S2 E1 – "Halloween II"
Chucky's second season starts with a bang, boom, and bump as the aftermath of last season's massacre weighs on our young protagonists. However, the Chuckybusters reconverge after a startling series of phone calls.
Chucky airs Wednesday nights on SyFy and USA.
How Was It?
"Halloween II" doesn't offer as much Halloween dressing as last season's seasonal episode. It does make for a fun introduction to this season's stakes and setting. The episode picks up the pieces established at the end of season one, carries forward a bit, and introduces a radical and shocking new status quo for Jake (Zackary Arthur), Devon (Bjorgvin Arnarson), Lexy (Alyvia Alyn Lind), and even little Caroline (Carina Battrick).
Jeff Renfroe directs the story, written by Don Mancini. Kim Garland continues to serve as the story editor. Renfroe's direction is solid here, having had a less chaotic episode to manage than his previous episode, the season one finale. Many of the hallmarks of a good Chucky episode continue to be carried through his direction. One touch is a trick-or-treat sequence that evokes Chucky's doll's eye view. There is a sequence with a rather rough spot involving one of several Chuckies (Brad Dourif) climbing along the roof of a delivery van – but for TV, it works. However, the budget restrictions are pretty obvious.
The episode's most inventive sequence, however, involves the simple technology of a video call as three phone screens are shown simultaneously with two horrified, traumatized kids looking at a potential murder-in-progress and unable to do much about it. A mute button hasn't been scarier. The direction here is excellent.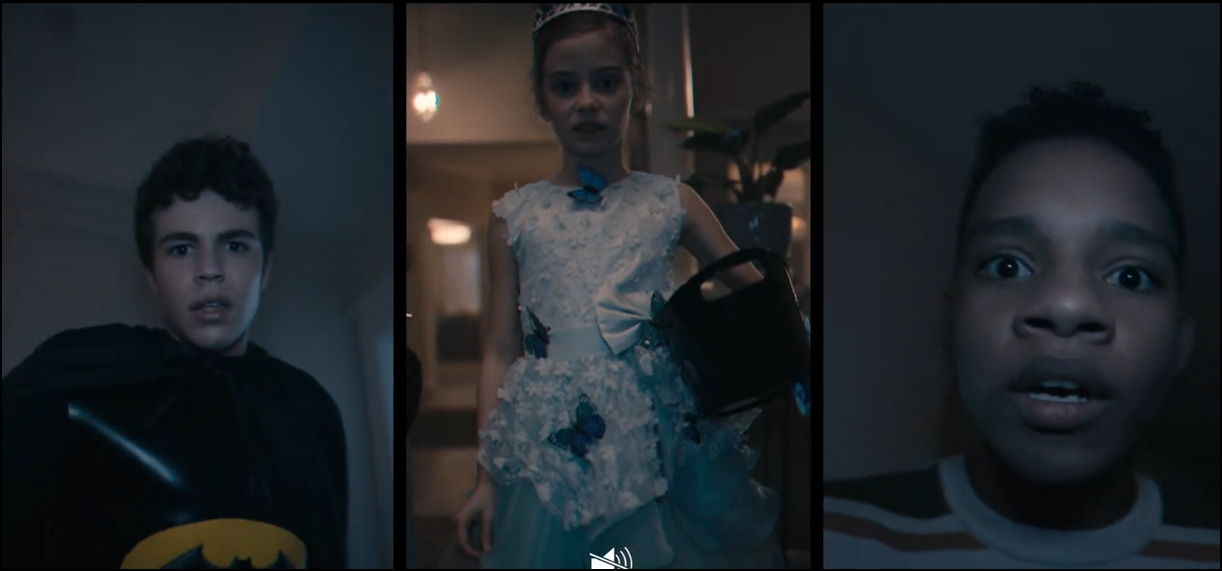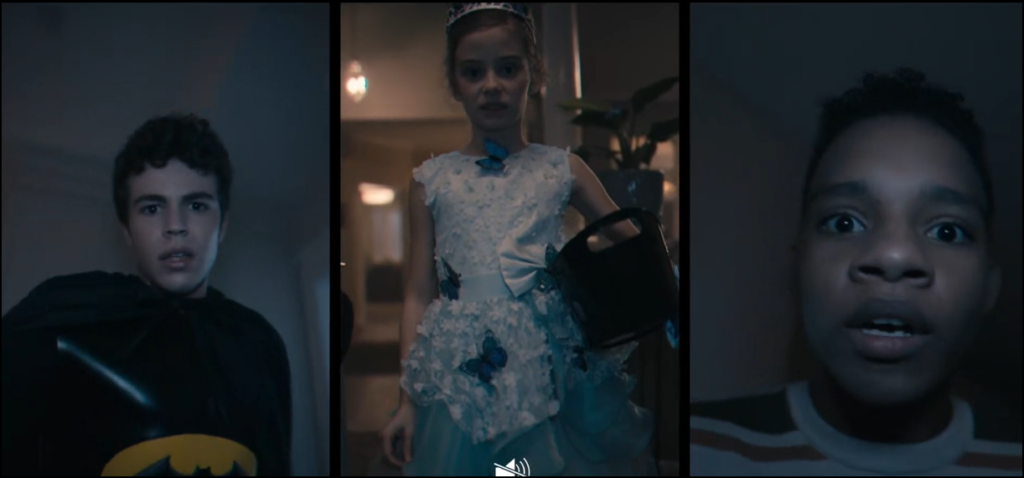 Continuing Developments
The writing is excellent, and the fact that Mancini was willing to go for such a surprising kill means that this show will likely continue to push some boundaries. Speaking of pushing boundaries, the writing around the kids continues to be excellent, and their different approaches to trauma will make for compelling storylines. Of the three, I think Lexy has the most exciting trajectory at the moment, and the depths of her trauma make her a ticking time bomb of bad choices. Thankfully it appears that despite how she treated Jake in season one, her trauma bond with him and Devon will be a necessary lifeline.
Of course, there are critical storyline updates worth noting. Nothing that I want to spoil here. A specific legacy character's fate is up in the air. Also, a toxic parent continues to be toxic. Plus, the reappearance of last season's psychiatrist, Dr. Mixter (Rosemary Dunsmore), raises some questions.
However, I am most intrigued by the casting of a particular character at the end of the episode. "Halloween II" has Lara Jean Chorostecki (Hannibal's Freddie Lounds) joining the Chucky franchise. I could not be more excited to see her.

(5 / 5)
Chucky – S2 E1 – Kill Count and Spotlight
The kill count is a bit trickier in this episode. How many parts of a single serial killer do you count in a body count anyway? Plus, the fates of a couple of characters are left ambiguous at best.
This episode racks up one body. It's not a big body, but it is certainly a shocker. Or perhaps more to the point, the consequences were explosive…
Seeds of Chucky
As always, each review features some notes on references and continuity in the whole Chucky franchise.
So one of the big horror nods of the night was Scream (1996) with the episode's scariest setpiece. I also got a little nod to 2020's Host.
In this episode, Chucky makes his best Boris Karloff impression. Brad Dourif can show a little more vocal range in his Chucky performance.
Not much time with Tiffany and Andy in this episode following the season finale. We do get a sort of resolution to the delivery truck cliffhanger from season one.
The Batman and Robin references for Jake and his new foster-brother Gary can be seen as a subtle reference to the mistaken belief that the Batman and Robin relationship during the whole Seduction of the Innocent era had a homosexual context. That book nearly killed the comic book industry in the United States.
There is something weird with Chucky, given how much soul-splitting he has done. Is his memory slipping from his essence being spread thin… or is Charles Lee Ray getting old?
We get a reference to Chucky Goes Psycho, the movie within Seed of Chucky (2004). That introduces Jennifer Tilly, the in-universe actress, to the franchise.
We also learn the name of the doll that would become Tiffany in Bride of Chucky (1998). She is a limited edition doll named "Wedding Belle" – cute and terrifying.
How many of the 72 Chuckies are left, anyway?
Bless the return of the taser.
Do we count that kid's costume as a Pennywise nod?
I don't think Uber will want to use this episode for marketing purposes.
We're continuing to cover the Kids' Stuff – A Chucky Podcast show. However, unlike these written reviews, our discussion show contains plenty of spoilers. If you missed the latest Kids' Stuff about Child's Play 3, you could listen to it wherever you get your podcasts.