Last episode ended with Dexter getting thrown into a trunk and fearing for his life. Being the clever monster that he is, he manages to get himself out of his bonds and is ready for some shit when the trunk opens.
Which results in Masuka getting punched right in the face.
Okay, this is kind of funny when we're binging the show. I'm lying, it was really funny. It would not be so if I was waiting every week to watch it. I'd probably have been pretty pissed off thinking Dexter was going to have to fight for his life and finding out that it's just his cop friends who think it's funny to throw someone in the trunk of a car.
The bachelor party was cringy to watch. Not just because of the naked women running around. But because Miguel is giving a best man speech. While he gives an impassioned speech about friendship, Dexter plots to kill him after the wedding.
Deb, feeling conflicted, has decided to leave Anton. She doesn't have a good reason for it. She just thinks her dad would haven't approved of him. This prompts Dexter to finally share the fact that Harry wasn't who they both thought he was. Like Deb needed another reason to freak out.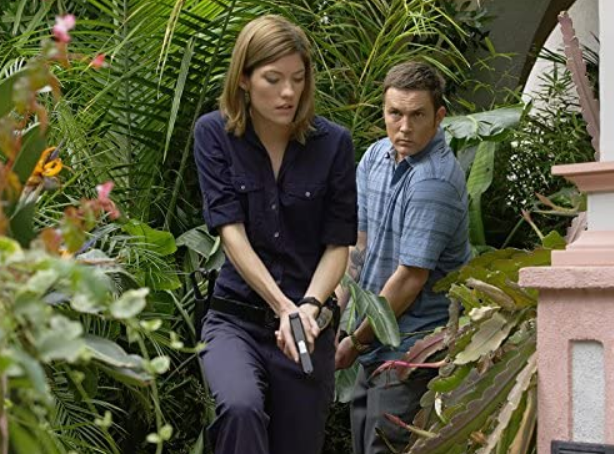 This episode was more proof that Deb is an absolute idiot unless it comes to detective work. Her personal life is garbage. Her detective work is exemplary. I mean, it could be worse.
All of the detectives Dexter works with continue to be good at their job. Normally this isn't good news for Dexter. This time, it turned out to be a good thing. Maria, putting the puzzle pieces together, suspects that Miguel killed Ellen Wolf. She slips into the back of his car to search for hairs. And, she finds them.
Of course, this is all enough to get Maria in Miguel's crosshairs. And Maria is one of Dexter's people. There's no way he's going to let anything happen to her.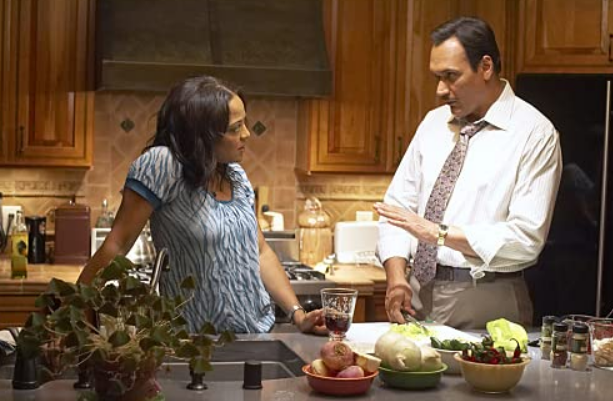 Dexter seems to be feeling more himself this episode. He's realizing that while he can have people in his life, but not in the life of his dark passenger.
Funny thing, though. We didn't see The Skinner in this episode. And he still thinks Dexter knows where Freebo is. The wedding is happening in the next episode. I'm sure that won't come up.
Thanks for reading! If you buy anything from the links below, we do get some money back.