As season three starts, Dexter's life is feeling almost perfect. He and Rita are doing great. Deb's getting healthy. Work is back to its old equilibrium. And since he framed an innocent man for his crimes, he's not being hunted by the police who call him a friend.
All good things, from the point of view of our friendly neighborhood serial killer. That must mean something is about to go terribly wrong.
Dexter's getting back into the swing of things. And that includes finding a new victim. A local drug dealer who likes to kill his girlfriends when they cease to amuse him. Dexter goes to his place in the dark of night, only to find someone else has it in for the scumbag. A young man who we find out is the baby brother of Assistant DA Miguel Prado.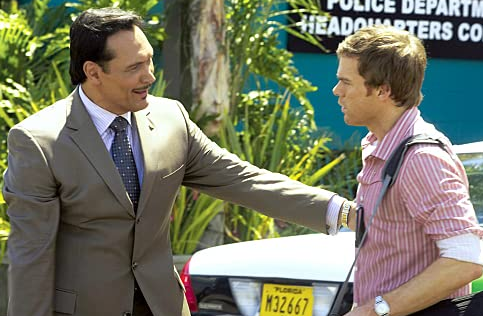 Oops.
Not only is this guy not a bad person, but he's also related to people who can rip Dexter apart legally and literally. Dexter tries to find out about the family, hoping that he can excuse what he's done to himself. To find some way to rationalize the death.
As it turns out though, the younger Prado brother might not have been the saint he appeared to be. Deb, with some help from her new partner Quin, finds out that there might be some drug connections. Some other reason for him to be shaking down a drug dealer. Of course, Deb's gonna Deb. She shouts in the middle of the bullpen that he's a drug addict.
Of course, she has the bad timing to do with ADA Prado right behind her.
Forced off the case, she's furious. And apparently, she's a ripe target for Internal Affairs. They're watching Quin, and they want Deb to spy on him. While they don't want to tell Deb what he's done, they do want to offer a carrot. Her detective shield.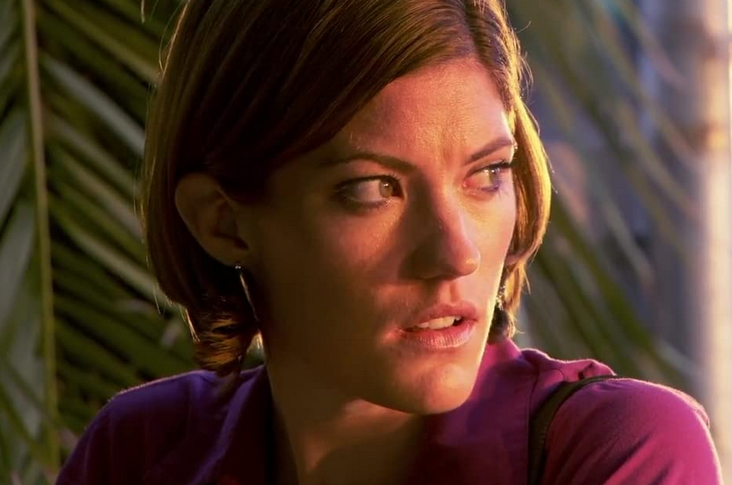 Life's got one more surprise for Dexter at the end of this episode. Because of course, nothing is ever simple and things happen at the worst time.
This was a great start to the season. I can't wait to dig into it with all of you.
Thanks for reading. If you click on anything from the links below, we do get some money back.