In the vein of Idiocracy (2006), Atomic Zombies (2016) and The Poor Guy series weaves Horror through creative zest, humor, and passion. In these little to no budget pieces, the talent in irony deliverance is evident and calls for our attention. Follow along to learn more about this valuable Horror creator.
With all the creative outlets available to you, why movies?
Lots of reasons… I love seeing a creation start out as words or pictures on paper become a full video with music, dialogue, props, location, actors, etcetera.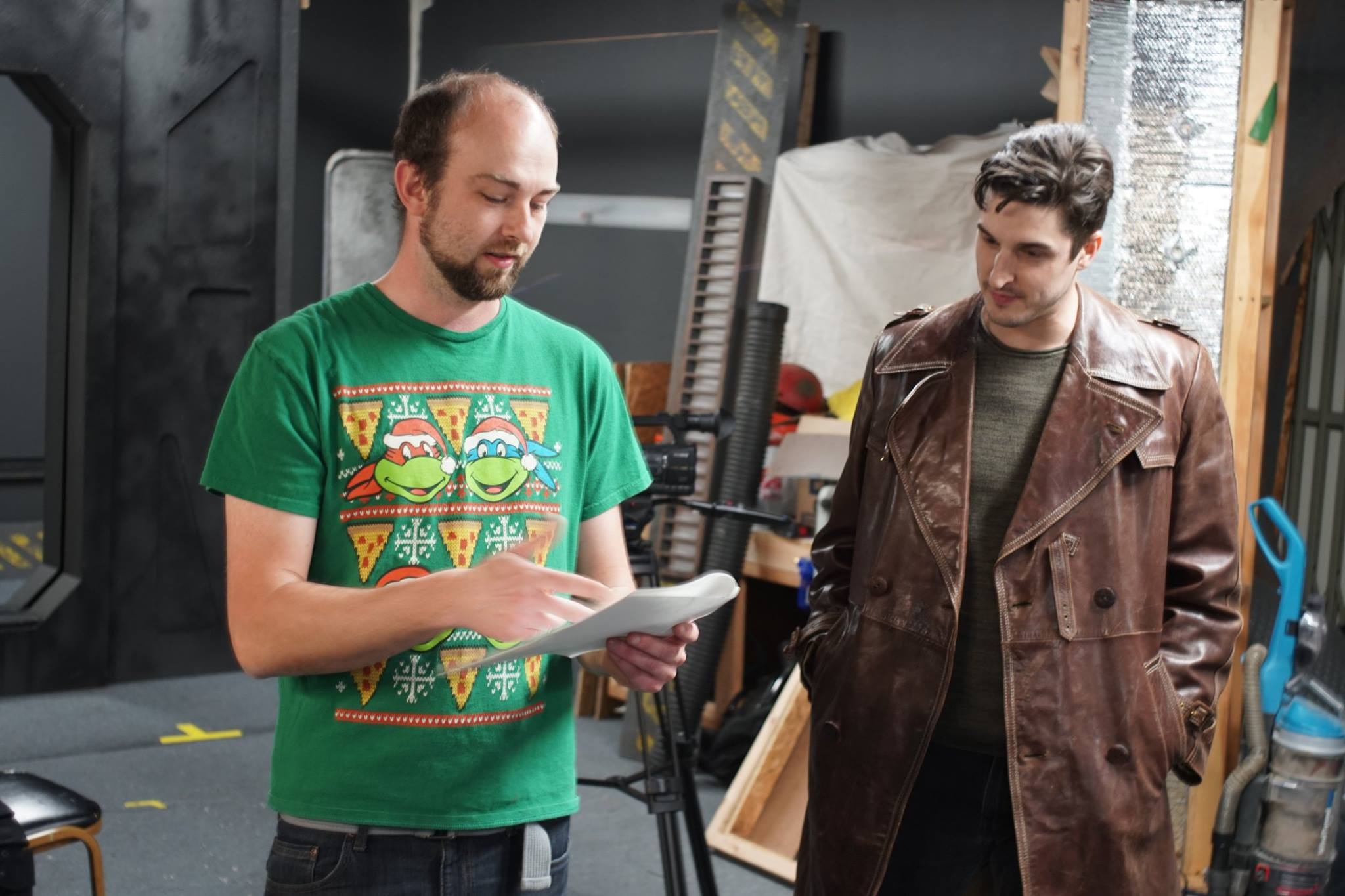 When I was younger, I'd write down all these stories, then read them to the tape recorder (like, cassette) I had. The process usually involved doing voices and sound effects for a bunch of random characters, including re-occurring characters, like Dr. Gizmo. I'd also create voices for two toy dinosaurs I got from the dentist. They'd constantly break buildings made from Jenga blocks, and go to jail in Jenga blocks rearranged.
Later, someone in my neighborhood got a VHS camera that had to be connected to the wall for power, and we made a bunch of videos about skateboarding. We also recorded nonsensical "army" skits; we had a bunch of toy guns, used ketchup as blood, and moved slowly for dramatic slow-motion parts.
Eventually, I got a Hi8 camera, and made a bunch of videos with my action figures and LEGO's, part stop motion and part video. Finally, I got into asking friends and family to be in the videos (which worked out better than I was expecting) and then just used whatever resources we had to make whatever dumb ideas we had into short movies.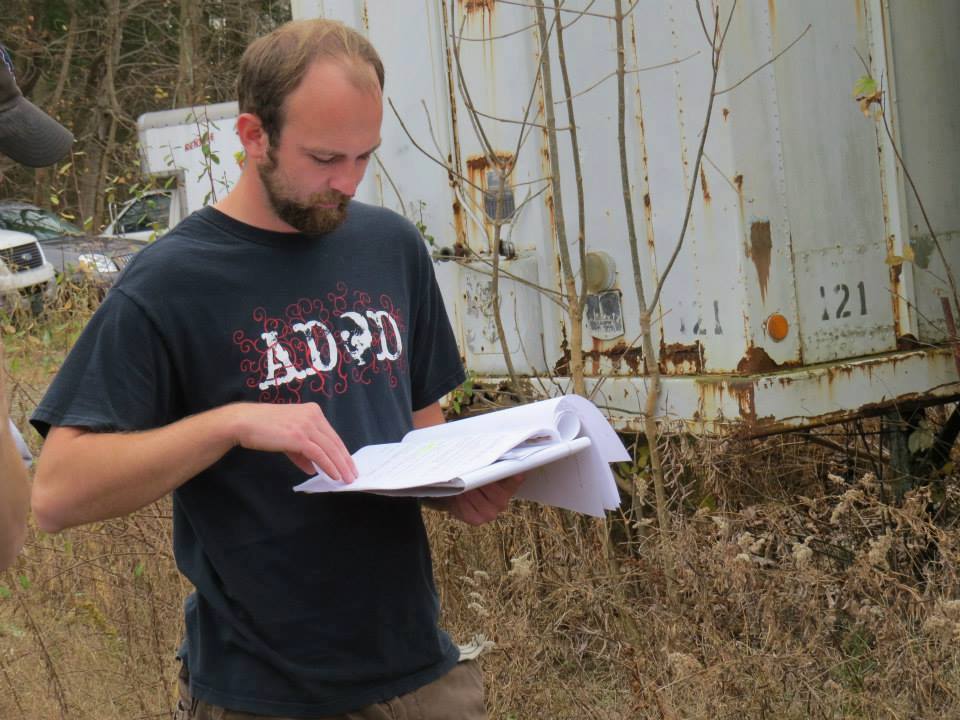 After I got a digital camera and some editing software, we made even more dumb ideas come to life with slightly more production value. At this point, I like that we can put a little more time into something and make it look better or we can do a stream-of-consciousness video for fun and have it finished in one day (like the Pizza, Pasta and Fried Zucchini Competition videos I did on YouTube).
Why Horror?
I was pretty sheltered when I was younger, but I would always fixate on any violence I could get a hold of. Some specific movie examples would be the VHS fast-forward version of the Raiders of the Lost Ark (1981) face-melt scene, the Indiana Jones and the Last Crusade (1989) aging-to-death scene, and The Matrix (1999) Morpheus-getting-punched-whilst-tied-to-a-chair scene… You get the picture.
When I finally got into actual horror movies, I loved them. The jokes, the characters, the creators behind everything, and, of course, the gore. There is also a camaraderie amongst horror movie enthusiasts which doesn't exist among any other genre of movie. Our scope of movie entertainment often extends to lower budgets and stranger storylines than the casual movie goer may enjoy. We are often rooting for the villain, and we are all aware that every one of us is a little sick in the head.
Tell me about your creative process. How does a video start? An idea, thought, message, scenario, etc.?
I always have a bunch of random sketches or notes that I'd like to incorporate into a video. With my webseries, Poor Guy, I often just voiced random conversations between the characters while I was working; by myself and outside all day. Once in a while I'd stumble into some kind of bit that I'd want to use in an episode. Thinking back, I probably looked like a crazy person talking to himself.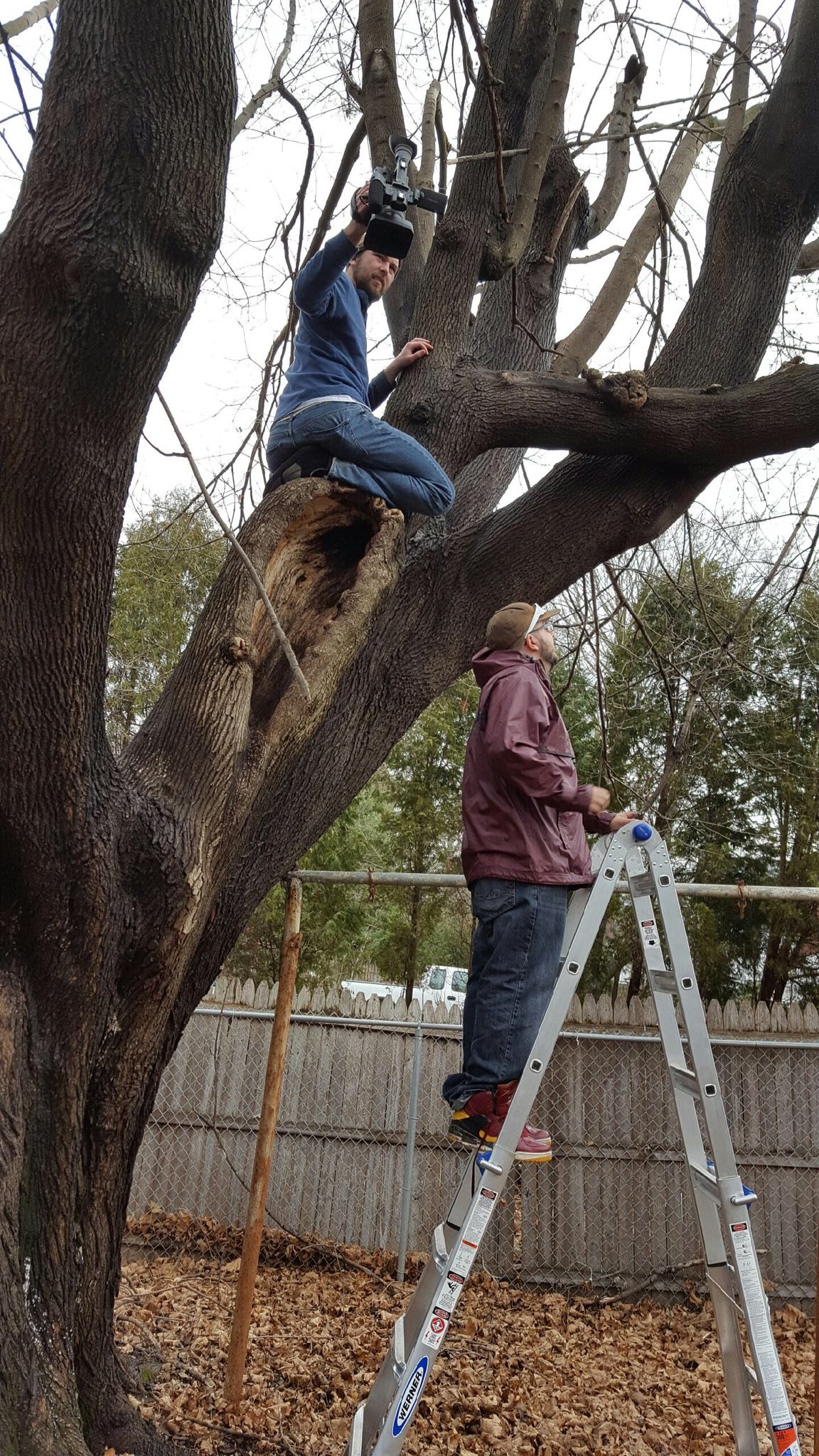 I'd make a storyboard and comics of jokes or interactions, and when I had enough to use together, I'd turn them into a skit. We always have a fun time filming, which can add more jokes along the way. Sometimes they're for the audience, sometimes they're just for ourselves to laugh at later. Many on-the-spot jokes in Poor Guy ended up becoming recurring jokes throughout the series. Although Poor Guy isn't suspenseful or a gore-fest, I tend to think of it in the horror genre. Maybe more Psychological Horror or a Dark Comedy. Either way, it draws a lot of inspiration from the Horror.
One of the nice things, which can also be one of the worst things, about YouTube is the 'Comments' section. It provides instant feedback, and a couple times I've used suggestions from them in videos. I even ended up getting some voice-over lines from a commenter, which turned out great (Hi AJ).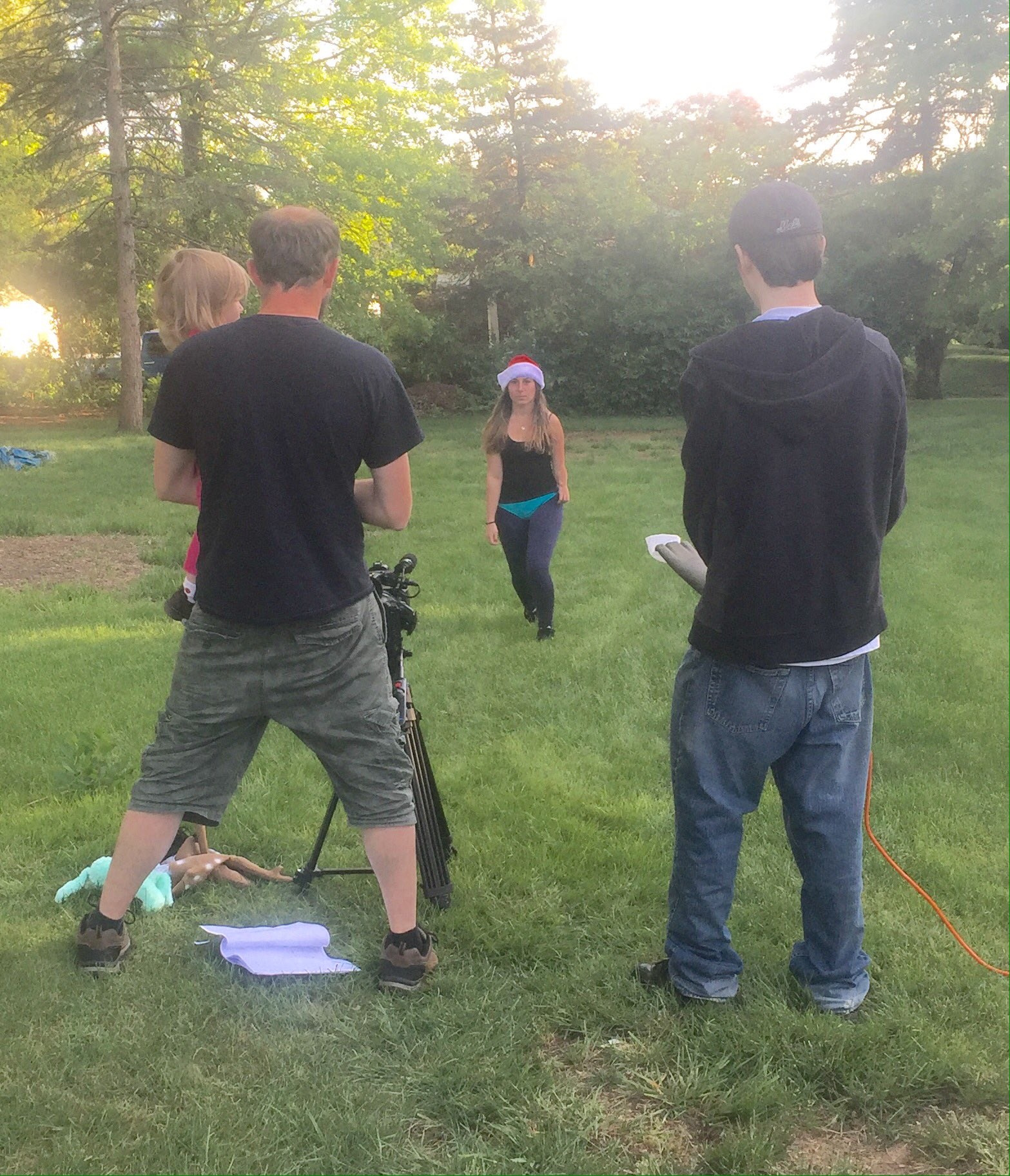 Also, I try to only write stories that involve locations, props, and people I have access to. For Atomic Zombies, I designed and drew up a few pictures of a Mad Scientist, Dr. Gizmo, an evil Nazi version of the character I mentioned before. There's also a friend I have who's awesome at building props and costumes who was able to make a mask based off those few drawings.
I also have a friend who has an amazing studio, basically catered toward an old sci-fi lab, which was perfect for Atomic Zombies. It can be hard to film an apocalyptic wasteland near one of the biggest cities in the country, but as long as the camera is pointed away from traffic, we make it work. I have little to no musical talent, but luckily I know a couple people who are the opposite, and have put together some really awesome music for the weird videos I make.
Which piece are you most proud of, and why?
Atomic Zombies 2 is in production and looking pretty good, but I think my favorite finished video so far is the Poor Guy Christmas Special. I put it out after almost a full year of regular Poor Guy episodes, and it was about four times longer than most of them. It is based off a parody of A Christmas Carol that I had written years earlier. No Spoilers, but it was fun to bring back some characters we killed off earlier. I love stop motion, and since lots of Christmas specials are Rudolph-esque animations, I put some stop motion in my version.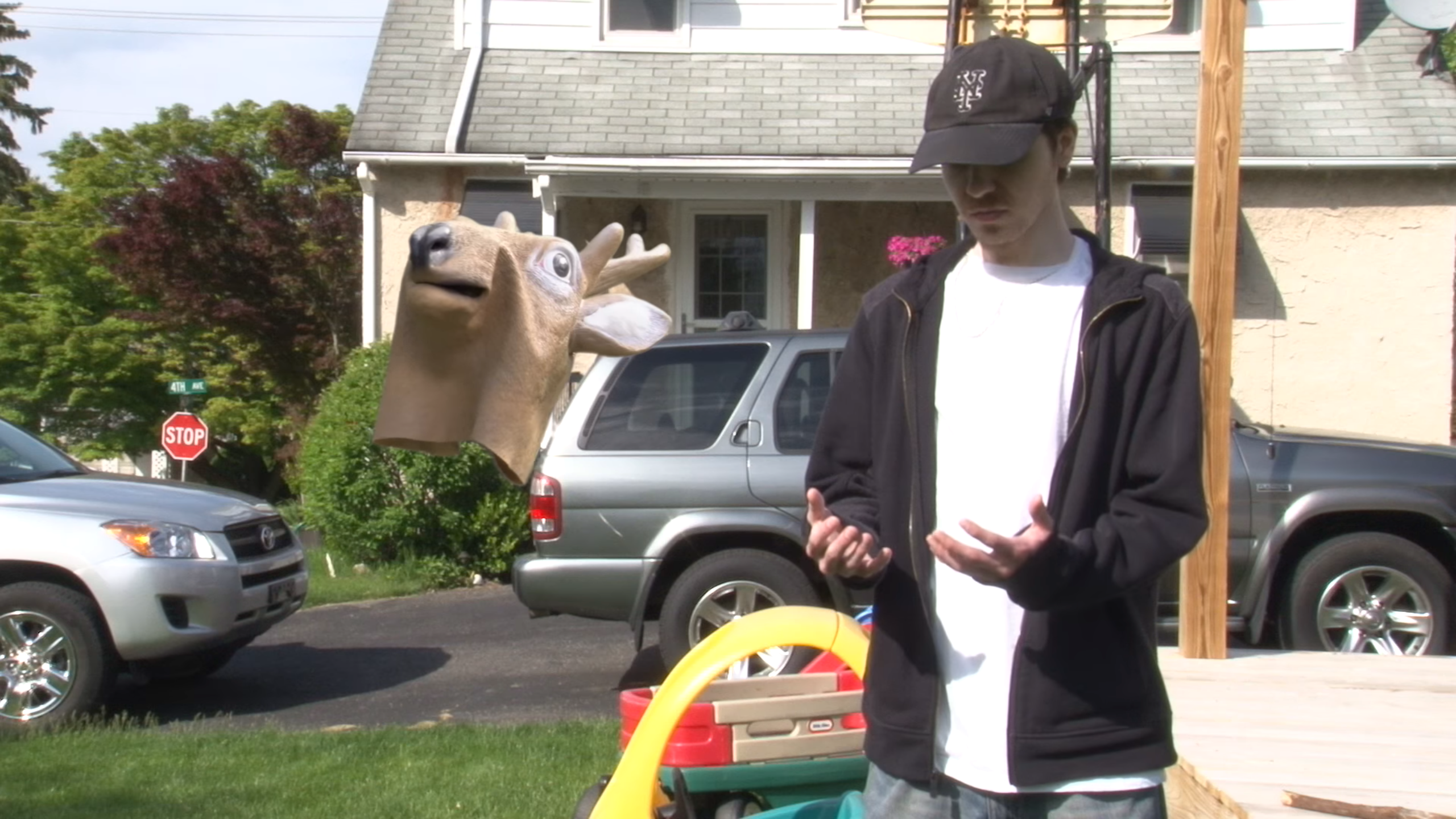 The special also developed a character who turned into one of my favorites, named Balaam. A floating, talking deer head, who tries to help out Guy, played by ShadowBeatz (music sensation, who also created a Christmas rendition of the theme song), but rarely succeeds. Poor Guy Christmas Special introduces another one of my favorite characters, Tasha. She's a ghost who calls herself a superhero, but seems to act more like an evil villain.
List any favorite movie creators or specific pieces, tell me how your work has been influenced by them.
If I had to pick just one, I'd say Robert Rodriguez. I've always enjoyed his movies, even Spy Kids. I love his story, how he started out with Bedhead (1991) and El Mariachi (1992).
Where can I find your work and the work of your helpers?
I'm very interested on your thoughts on this interview! Take a look at my previous interview with comic author, Jesse James Baer. Who should we interview next? Let me know in the comments below!
PARZZ1VAL: How to Connect
American Horror Story Delicate, Multiply Thy Pain
American Horror Story Delicate began last night, Killer Queens. And it was, well, a complicated episode. This makes sense because this season is about a complicated topic.
Just in case you didn't know, this whole season is based on the novel Delicate Condition by Danielle Valentine. If you haven't read it yet, you should. 
The Story
Anna Victoria Alcott is an actress who just got her big break. She was in a horror movie that no one can stop talking about.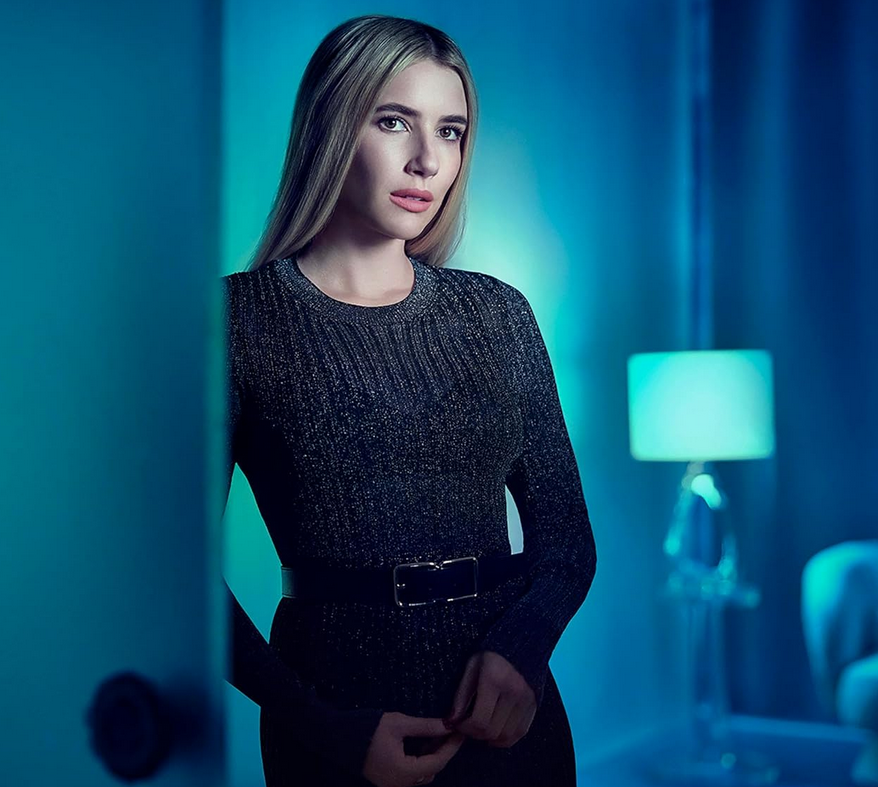 Except Anna herself. Because this career success couldn't have come at a worse time. She and her husband Dex are in the middle of the difficult IVF process. It's expensive, time-consuming and painful. Ironically, so is trying to win an Oscar.
But Anna has other things to worry about. Someone is messing with her. Several women are watching her in public. Worse, someone appears to be getting into her home, slashing notes she leaves for Dex, and removing her vital IVF medication from the fridge so it spoils. Her calendar is hacked to move her doctor appointments around so she misses them. Worst of all, someone broke into her home and crawled into bed with her.
Of course, no one takes any of these concerns seriously. Her agent, Siobhan, is focusing on getting her an Oscar. Her husband, Dex, doesn't seem to give a shit about her except for when it comes to having a baby. He's frequently dismissive of her concerns and only seems to want her around when it's convenient for him. He goes so far as to kick her out of his show opening because she's on edge.
You know, maybe because she's clearly being stalked by someone who is trying to keep her from having a baby.
What worked
AHS Asylum had a lot of dark and important things to say about mental health care in America. AHS Coven had a lot of dark and important things to say about race and gender relationships.
Last season, AHS NYC wasn't so subtle. Yes, there was a killer. But the real historical horror of the AIDs epidemic in the 80s was the focus of the season. And that worked very well.
This season, the story is clearly about female body autonomy. Anna is a woman struggling with so many issues that modern women face. The balance between our careers and our families. Feeling like growing old is the most unforgivable thing a woman can do. And of course, the fact that our bodies often feel like they don't belong to us.
I was also pleased to see some AHS alumni. Denis O'Hare as Dr. Hill was delightful. Leslie Grossman and Billie Lourd will be involved soon, and they never bring anything less than their A-game.
This episode also did something I never thought could happen. It managed to scare me with a calendar notification. That was a special moment for me as a horror fan and calendar-obsessed person.
What didn't work
Here are some things I didn't love. First off, the main character Anna is a pushover. She can't say no to Dex, Talia, Dr. Hill, or Siobhan. No one gets a no from this woman!
Anna didn't act like that in the book. She stood up to everyone all the time, it was great. She wasn't getting any support, but she was advocating for herself! That was such an important part of her character, and I'm sad to see that she's lost that here.
I also hate the changes made to Siobhan and Talia. Now, please understand that this isn't me complaining that the book was different. That's not my point. Siobhan was a kind, loving woman who supported her best friend even while dying of cancer. Talia was a smart, business-oriented woman who was still kind. She was trying to start a family with her transgender husband, and bonded with Anna over their IVF journeys. These were vital characters in the story.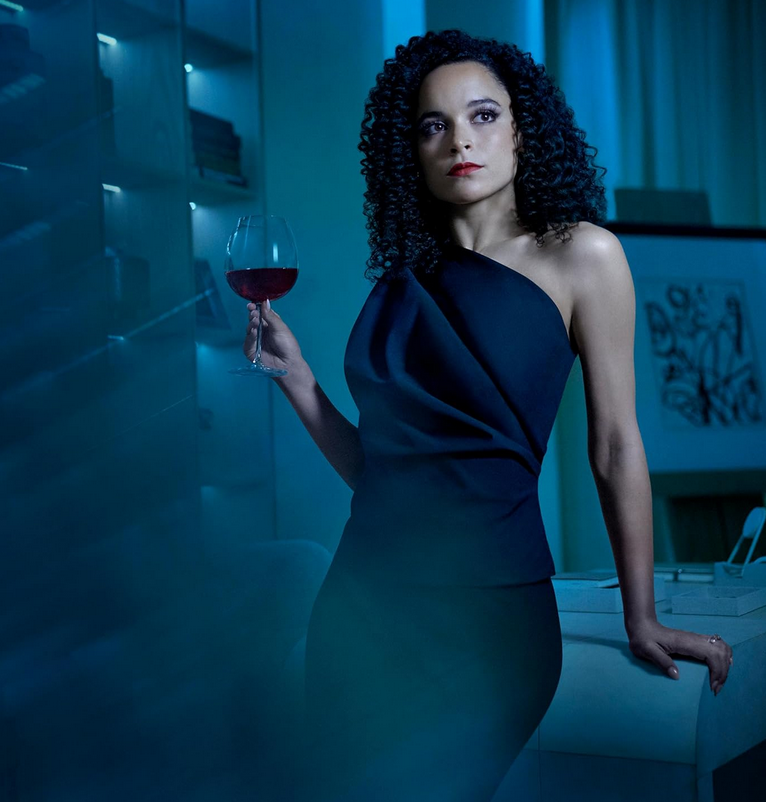 I feel like they've been railroaded.
All that being said, this was a decent start to AHS Delicate. It's not the best start of a season we've had. But it's okay. I'm looking forward to seeing what the rest of the season is going to bring. 
(4 / 5)
Wheel of Time, Strangers and Friends
Episode two of Wheel of Time, widened the divide between the show and the books. Things are happening out of order, people are acting out of character. Whether this is to the detriment of the show, however, has yet to be determined.
The story
One character missing from episode one was Rand. You know, our main character. But we finally catch up with him now.
He's living in a city with a woman named Selene. They don't have what I'd call a super healthy relationship. She spends a bit too much time talking about her ex.
Yes, for those of you who didn't read the books, this is going to be important.
Rand is also working at an insane asylum. He's kind and patent with his charges, but not all of his fellow caregivers are.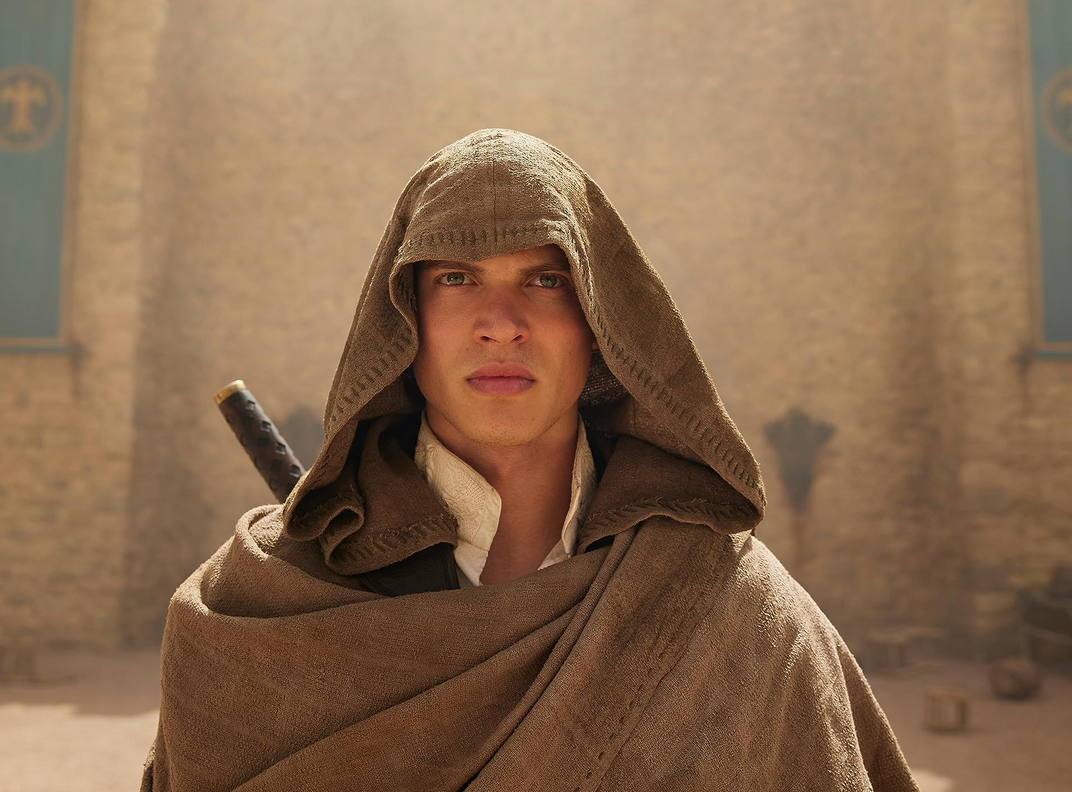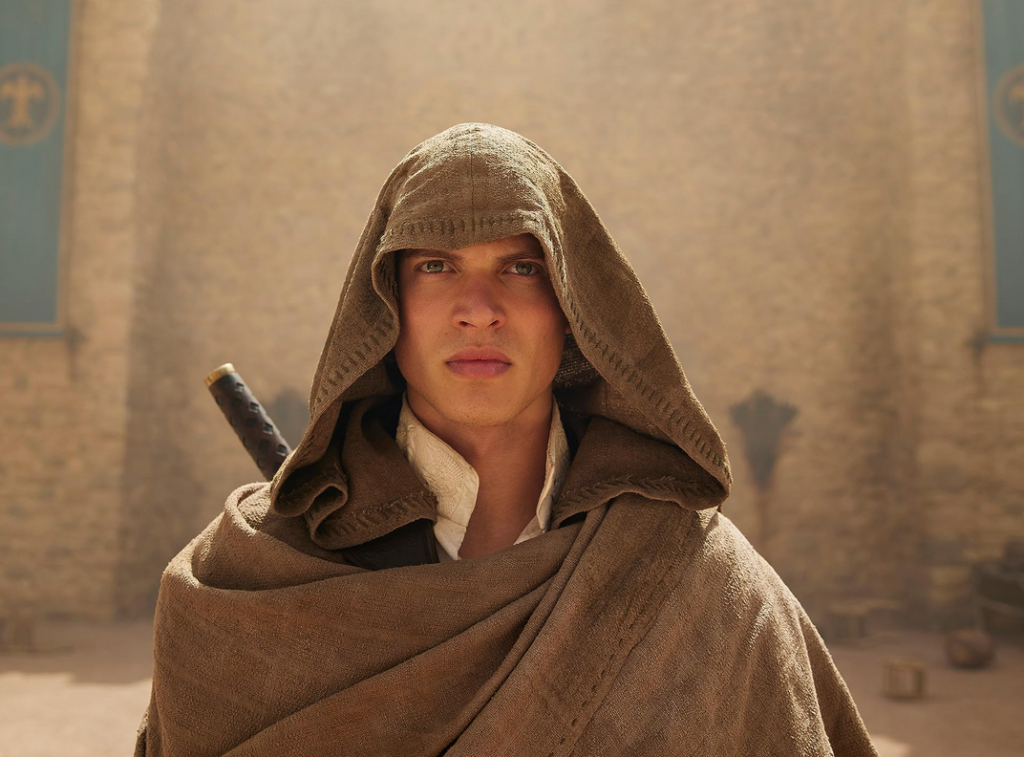 Meanwhile, Lan and Moiraine are recovering form their Fade attack from last episode. Rather than taking the time to actually heal, Moiraine decides to head out to find Rand. Her team comes with her, which seems to really bother her.
While that little hissy fit is taking place, Nynaeve is causing issues. Not by anything she's doing, but by what she's not doing. As none of the regular novice teacher have been able to get her to use the One Power, Liandrin offers to try. No one, including me, is thrilled with this. But, the Aes Sedai are desperate. They know that The Dark One is around, and they need Nynaeve to be ready. So, they let the person who's driven other students to their deaths and actively committed multiple hate crimes take over.
What could go wrong?
What worked
The special effects in this episode were really well done. I especially liked the dead fade nailed to the wall.
I was also pleased with the introduction of Elayne. Ceara Coveney is playing her, and doing a fine job. She's warm, kind and sweet. I am thrilled that she's around.
One of the greatest things about Wheel of Time is the friendships between the characters. Rand, Perrin, Mat, Nynaeve and Egwene legitimately care about each other. Elayne seems to care for Egwene right away. I really love that.
What didn't work
One thing that bothered me in this episode, and frankly the last episode, was Liandrin keeping Mat in prison. I feel like this wasn't adequately explained. Why does she have him? How did she trap him? What in the hell is she trying to get from him? Perhaps I simply missed something, and please let me know in the comments if this is the case. But it feels like some poor writing to me.
I also don't love how Moiraine is portrayed in this episode. Really, in this season so far.
I get that she's never exactly been a warm person. She's not personable, open, or kind. Some (most) fans of the book would likely agree that she's kind of a bitch.
But she's not a bitch for no reason. She certainly isn't the sort to lash out at the people who love her because she's in pain. And that's what she's doing through this episode. She's taking her pain out on Lan. And that's just out of character for her.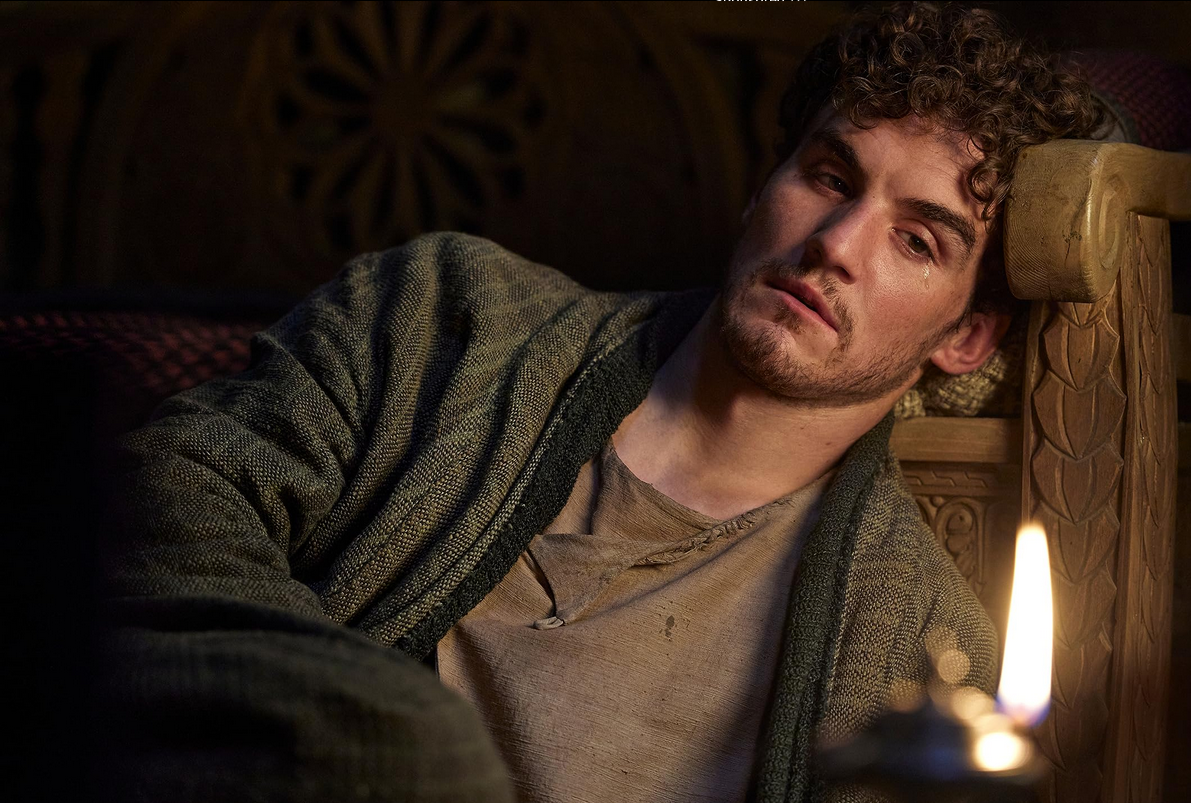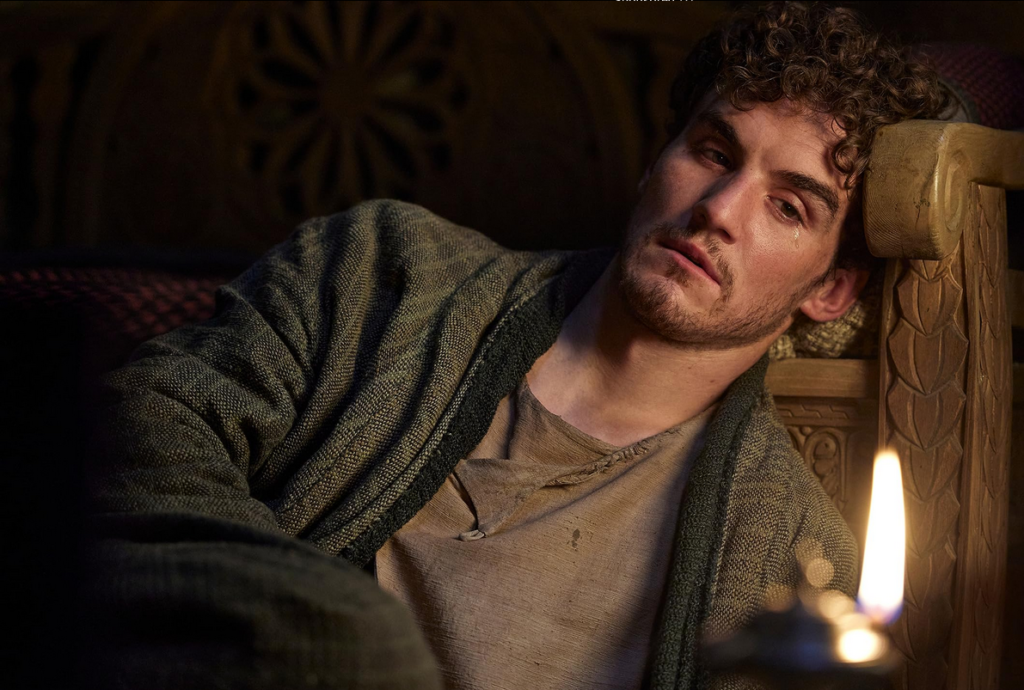 It feels very much like a lot is being skipped over from the Wheel of Time books. But, so far at least, I don't feel like anything vital has been missed. It feels more like the story is being streamlined.
Yes, I understand how this might go horribly wrong. I think we've all seen that. But as of right now, the changes make sense for the switch in mediums.
Now, let's see if it stays that way. 

(3 / 5)
Fantastico Disasterpiece Theatre: Francois and The Unicorn Review
Gringo Fantastico is a troubled luchador presenting Troma films from the safety of a derelict recreation center nestled in chaotic Tromaville. He is tortured by the French-Canadian Demon Piñata Francois who trash talks and hurls abuse throughout the episodes. This week's special guest is Jonah Ray Rodrigues. New episodes release on the first of each month on Troma NOW.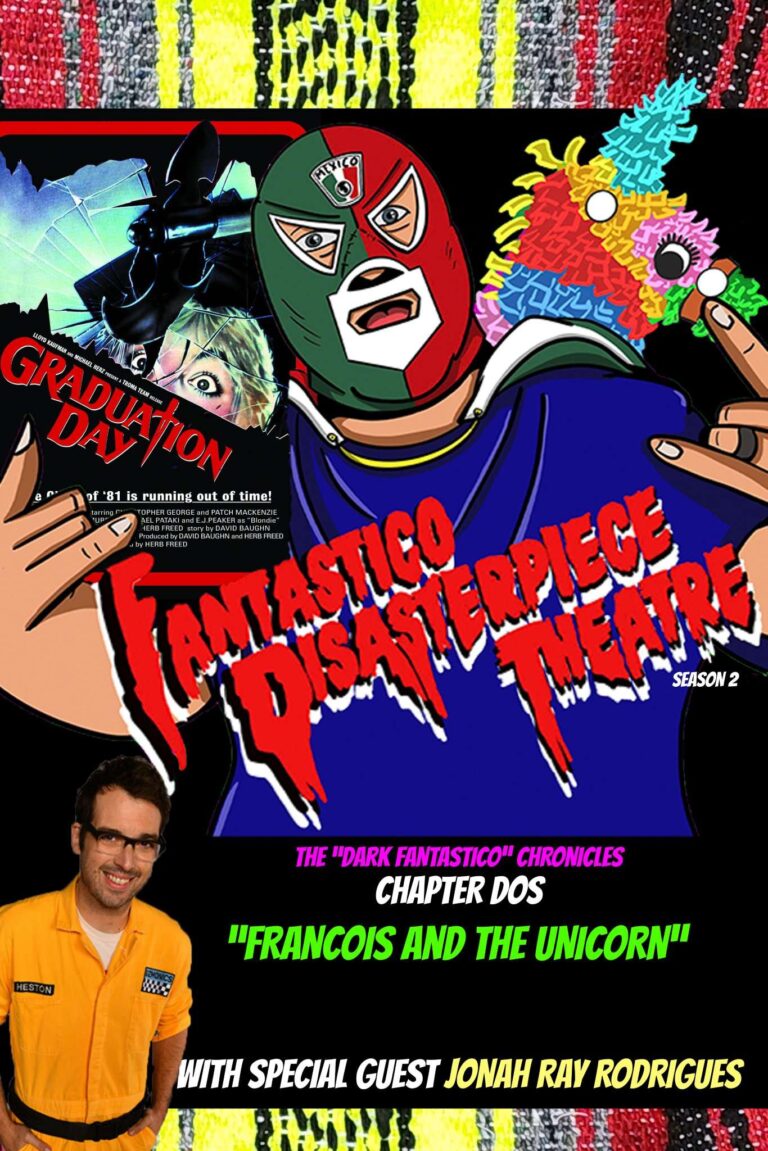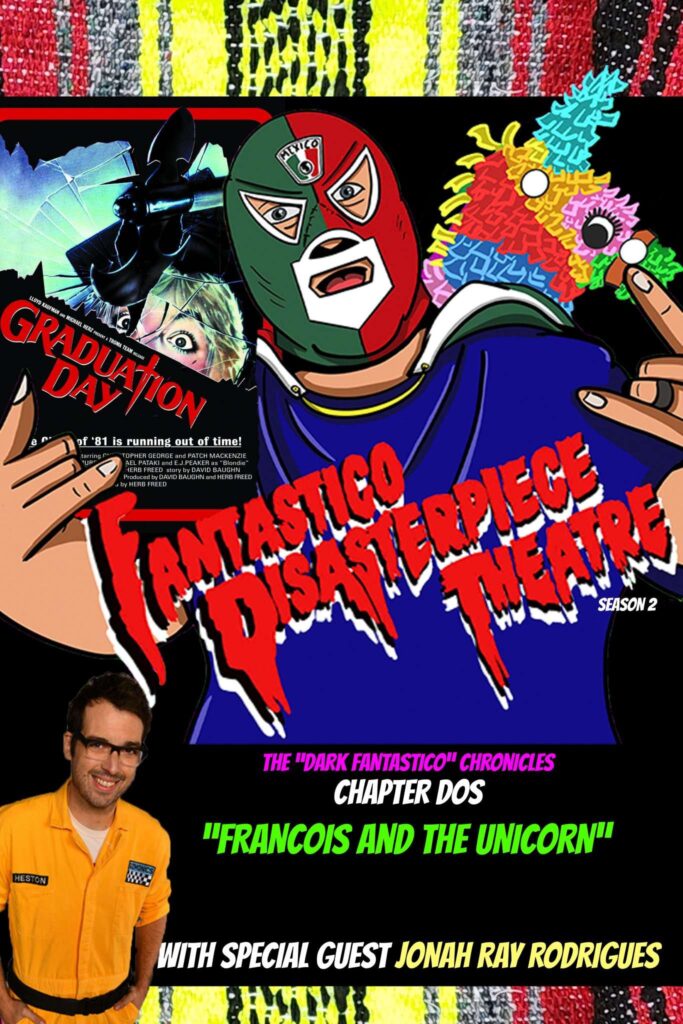 Roll the Tape!
Welcome back to Tromaville for Chapter Dos of Fantastico Disasterpiece Theatre! Gringo Fantastico (Nate Turnpaugh) returns to the screen with guest Jonah Ray (current host of Mystery Science Theater 3000) to proudly host Ed Wood's Plan 9 from Outer Space (1957). Turnpaugh espouses his love for the movie in our most recent interview and credits his friends with helping him to discover it. "They kept trying to get me to watch it, and one day I finally did."
On a totally unrelated note, the Mirriam-Webster dictionary defines libel as "a written or oral defamatory statement or representation that conveys an unjustly unfavorable impression." For no reason at all, I choose to immediately correct the record and inform you that Fantastico actually hosts Herb Freed's Graduation Day (1981).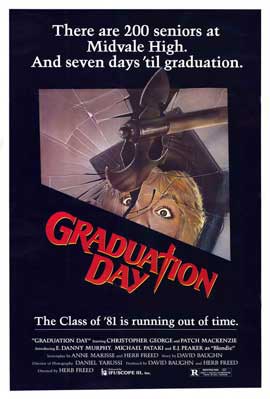 Turning Heel
We once again begin with grainy VHS footage of an interview from the luchador's past. Much like the previous episode, Fantastico becomes upset at the prodding questions being asked of him. As this ongoing narrative continues to build, it is becoming obvious Fantastico is coming close to a breaking point.
These segments, while short, work to highlight Turnpaugh's screenwriting ability. They feel authentic and demonstrate a solid understanding of wrestling culture. Crafting a compelling story can be difficult when it is broken into parts and spread across significant time. However, he creates bite-sized pieces of lore that manage to both satisfy and leave the audience craving more.
A Piñata by Any Other Name
Before the movie can start, Fantastico has to deal with the usual shenanigans from Francois. When it is time to bring out Jonah Ray for his interview from the Satellite of Love, Francois outright refuses. The interview must come at the cost of Fantastico's soul. Fearing for the worst but desperate to continue the episode, Fantastico agrees to a one-day-only loan of his soul.
Enter Francine. She's a sassy yet loving unicorn who only wants the best for Fantastico. She is complimentary and eager to help, offering her kind words in a sugary sweet voice. For all intents and purposes, she is the opposite of Francois. And yet, she is Francois. At least, she is Francois after consuming Fantastico's soul.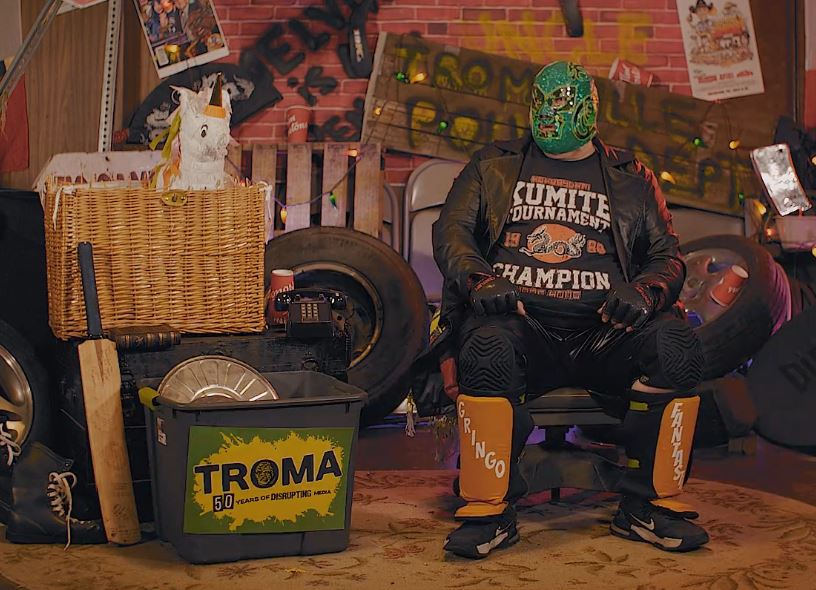 Inner Demons
Turnpaugh continues the ongoing theme of addressing his PTSD within the episode. He explains it as, "the whole concept of self-worth with the PTSD and things like that because that is a problem that I've experienced. When people are constantly negative towards you and you constantly have to defend yourself and you constantly be on edge and finally something happens and you don't have to do that anymore. But you're so guarded when that happens that you don't know how to act."
Throughout the episode, Fantastico chafes against Francine's presence. He is unsure of what to do when someone speaks affectionately to him after suffering Francois for so long. The only punishments she doles out are rainbows that make you laugh. It's unsettling and a little uncomfortable and is exactly what working to replace negative self-talk with positive self-talk feels like.
The Satellite of Love
The interview segments with Jonah Ray feel like listening to old friends banter. Turnpaugh tells me he first met Ray at the Malco Drive-In Theater last year where they both attended Joe Bob's Jamboree. He admits to being caught off guard when Ray knew who he was and was familiar with his work.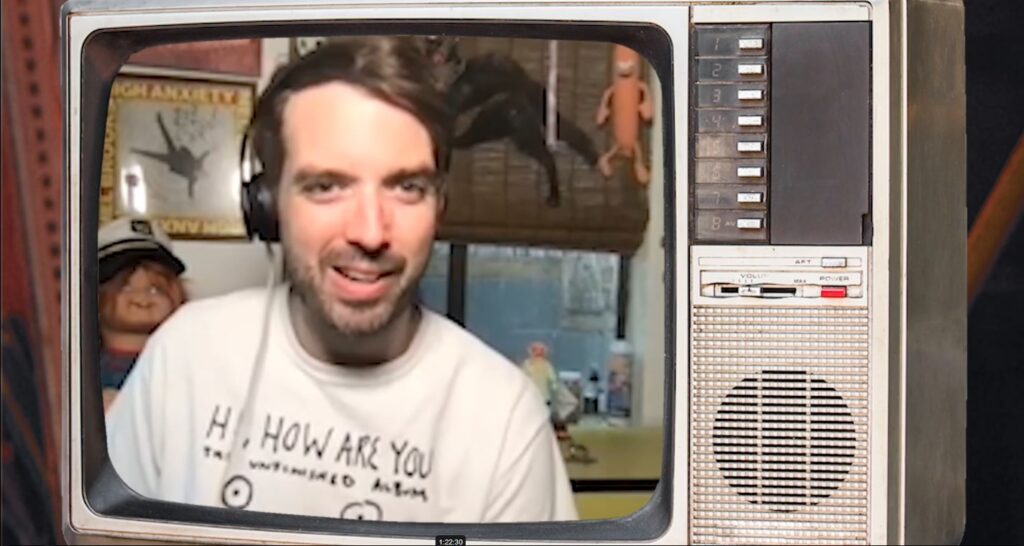 Fame and the mental games it causes one to play ends up becoming a large part of the interview. When asked by Fantastico when he felt like he had made it, Jonah Ray responds "I don't think there is a there, there." He likens the fame game to climbing a ladder. "You're […] looking up […] but you rarely look back down."
One of the best portions of the interview is when Jonah Ray goes full meta and begins roasting the ego necessary to take on the role of a media host. It's hard not to laugh when you remember this is coming from the mouth of one host straight into the ear of another. It is important to note that both men are playing characters as hosts, which according to Ray changes the dynamic.
New Place, Same Thing
Jonah Ray also spends time talking about the difference in production having moved away from Netflix and onto Gizmoplex. He says it has been a lifelong dream to host MST3K and the move has allowed him space to better bring his vision of hosting to the screen. Netflix, while important in bringing MST3K back, seems to have sucked some of the soul out of the show. He believes moving to Gizmoplex helps with delivering the level of quality fans expect.
Turnpaugh is familiar with format shifts, having moved his show from YouTube onto Troma Now. I ask how this has changed things in terms of production and he says while he has never felt more supported, he has started placing more pressure on himself. "The pressure is never from Troma." Lloyd Kaufman clearly believes in the show, as he's recently started giving it top-billing on the site.
Back to Basics
The end of the episode brings back an extremely confused Francois. It seems consuming Fantastico's soul didn't go exactly as planned. Turnpaugh promises that audiences have not seen the last of Francine and that some answers may be coming sooner rather than later. You'll just have to tune in next month to see what insanity happens next in Tromaville.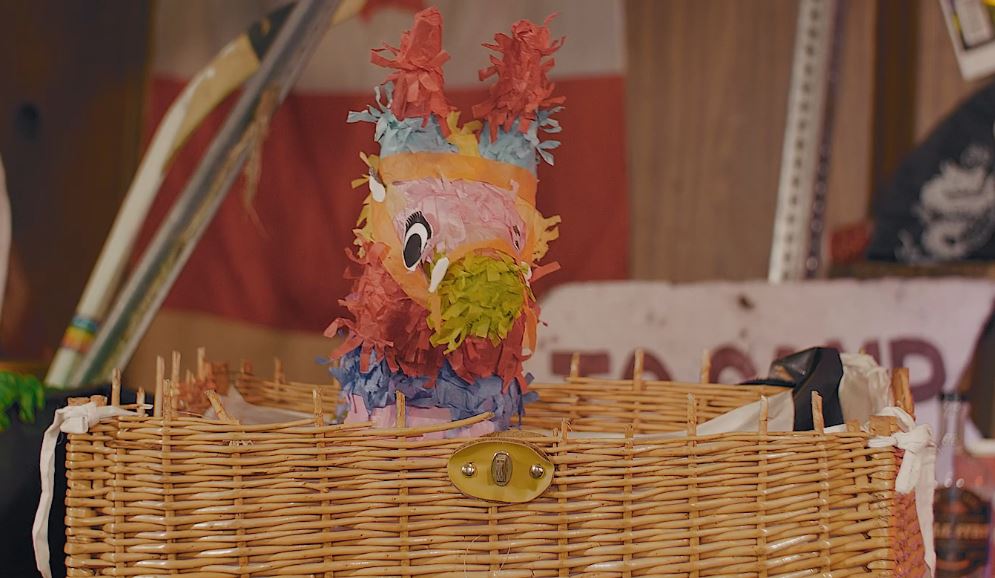 My rating for the episode:
(4.6 / 5)
Follow @realfantastico on the platform formerly known as Twitter to join in with the rest of the Fantasticats as they live-tweet each episode the Friday after release. Episode three features special guests Toby Poser, John Adams and Lulu Adams.