No One Gets Out Alive is a 2021 horror film adaptation of Adam Nevill's novel of the same name. Santiago Menghini directed this Netflix exclusive. Follow Cristina Rodlo (Perdida) and Marc Menchaca (Ozark), in a journey of exploitation and struggle.
Recently immigrating to the states, Ambar (Cristina Rodlo) navigates a hostile America in her attempt to better her life. Desperate for a place to live as she reconnects with family, she finds an apartment. But not all things are what they seem.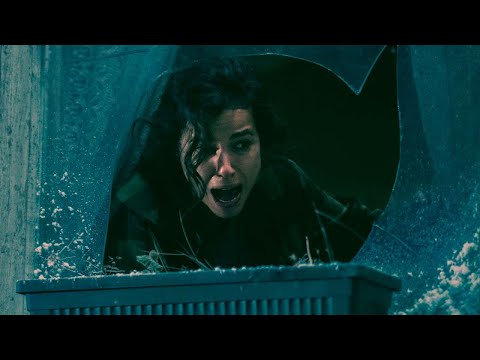 What I Like
The opening scenes begin a contrast that gives the film an interesting subtext. As Ambar immigrates to America, the antagonists have inherited a collection of stolen artifacts from Mexico. I could make more of a case on the symbolism here, but the film should speak for itself. And, as the truism states, "you can't just show a macuahuitl and not use it."
Ambar is a complex character not painted as a perfect moral creature destined to win. Her motives are nuanced, equally born from a need to escape as it is resentment.
The monster looks wonderfully alien with its own visual cues. I suppose I might ask why the creature is associated with a particular animal, but perhaps there's a hidden context I missed.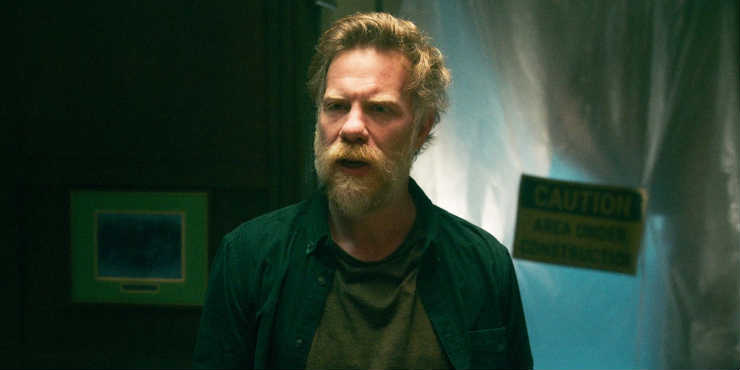 What I Dislike
Amber needs more context and attention to fully understand, but that wasn't this story. She isn't underdeveloped but—for the complexity indicated—shallowly explored.
Many of the decisions taken are dumb for the plot to happen. Hardly the first horror movie to employ the trope. But it being a common flaw makes it no less a flaw.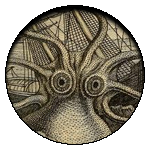 Final Thoughts
I had seen No One Gets Out Alive earlier this year and struggled to find it again. It scratched in the back of my mind, but I couldn't seem to locate it. I knew it was from Netflix, but it was only by chance that the algorithm sent it back to me. I want to assign this flaw to the film's name because the more I watch No One Gets Out Alive, the more I like it. If you desire a monster feature that ends in a brutal brawl, this film is a great choice.

(4 / 5)