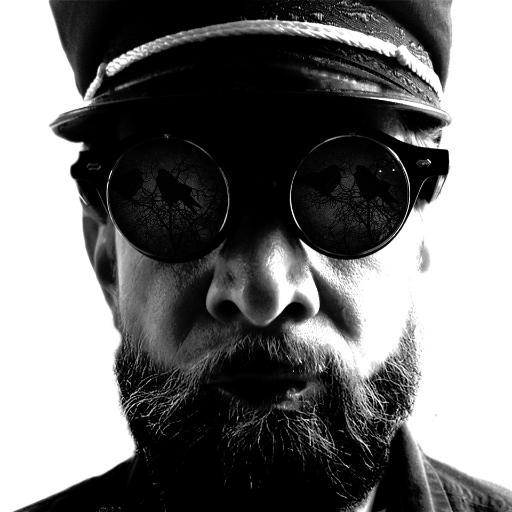 Interview with Isaac Thorne, Horror Author
Haunted MTL interview with Isaac Thorne, author of horror stories such as The Gordon Place, Road Kills, The Murder of Crows, Dislike and Hoppers.
Are you interested in discovering horror literature, as opposed to only seeing it on a screen? If so, you're in luck! I had a chance to play Diane Sawyer and interview horror author Isaac Thorne, author of works like The Gordon Place, Road Kills, The Murder of Crows and Hoppers. Admittedly, I wasn't familiar with the author until I read his short story, Dislike, to prepare my questions. It's actually a good story, in case you're concerned. Anyway, here are the questions and answers!
After reading "Dislike," I was pleased by the simple approach employed. It also seems like a fairly plausible story, as most of us have seen people carelessly ranting online. Was this at all based on a true experience?
Isaac Thorne: Dislike is unique in my catalog in that it's a story told entirely through a series of social media posts. It's not based on a true experience so much as it is an amalgam of experiences you can witness on any social media platform on any given day. The main thing I wanted to depict in that story is the way in which we all vent everything on social media. We shout virtually into these echo chambers thinking that we're going to find love, support, or sympathy. What often happens instead is that we get yelled at or egged on in an unhealthy way.
What are some themes you plan on exploring in the future, or that you'd like other authors to explore?
Isaac Thorne: Almost all my stories are at least partially informed by current events. Dislike and The Murder of Crows are both more or less about our age of social media and social media justice. Decision Paralysis, on the other hand, is mainly about how damn busy we are with nonsense all the time, to the point of creating crippling anxiety for ourselves. Lately, I've been paying a lot of attention to guilt and rationalization, and how people are willing to accept any ridiculous excuse or story a bad guy throws out there as long as they feel like it somehow reinforces their worldview. I'd love to specifically tackle that kind of cognitive dissonance, where people are willingly gaslighted as long as they're not threatened. But I want to do it in a unique way that doesn't directly mirror events in the real world.
Visualization
Do you ever visualize stories as if they are movies?
Isaac Thorne: All the time. In fact, that's primarily the way my head works when I'm writing a scene. Some reviewers of both my short story collection Road Kills and my novel The Gordon Place have said that I have a cinematic style to my writing, so I guess that comes through in the final product to some extent. It's simpler for me to write a scene if I imagine the way it might play out on-screen, as if I was watching a movie, instead of trying to place myself in whatever the scenario is in my imagination.
What's the most ridiculous thing you've ever written, and did you like it?
Isaac Thorne: That has to be Hoppers, which is a short story about a bunch of demonic rabbits who take revenge on an automotive mechanic who ran over one of them on his way home from work. It's a story that's silly on purpose. I wanted to write something that was both horrific and slapstick like Evil Dead II except the possessed entities were bunnies.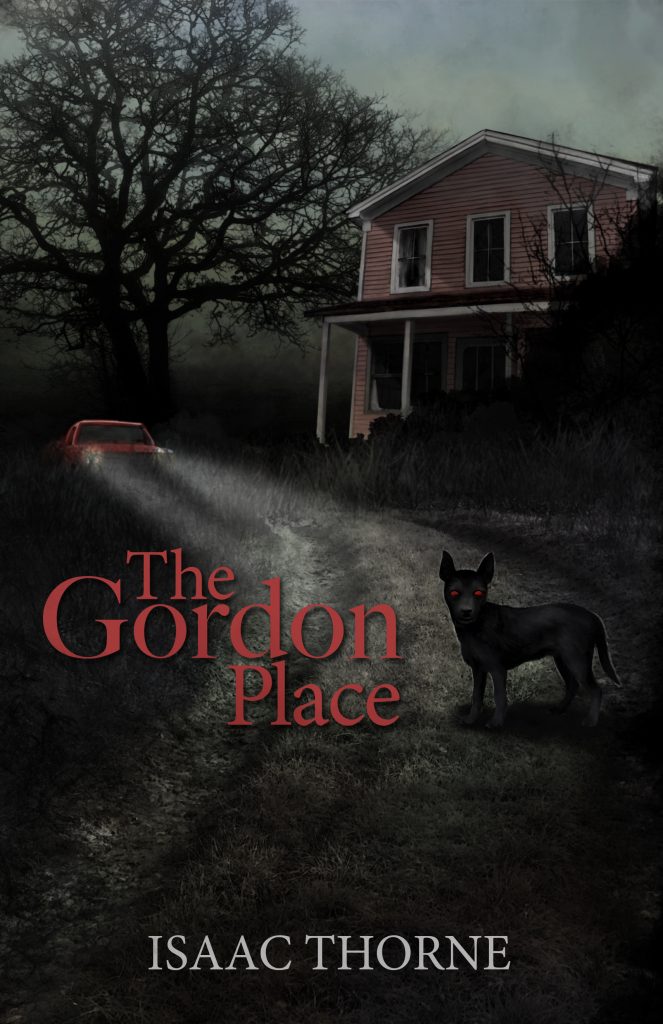 Have you ever written yourself into a corner on purpose?
Isaac Thorne: Never intentionally, but it has happened. I wrote the first chapter of my novel The Gordon Place several years ago. That chapter ends with constable Graham Gordon falling into the cellar of his abandoned childhood home and getting trapped there. But it wasn't until the fall of 2018 that I was able to sit down and take the story anywhere else. After I wrote Chapter Two, the rest started flowing naturally. For a long time, though, I feared that The Gordon Place was never going to be more than that first chapter.
Do you listen to music when writing, or would that just be a distraction?
Isaac Thorne: I used to listen to music. In fact, I incorporated the titles of some of the tunes I was listening to when I wrote Nobody Was Here into the story. That was easy because the whole thing basically takes place in a burger joint's men's room. Several of the songs that were in my earbuds in key scenes get a mention in the text of the story. Things are different now, though. It's been seven years since I completed that first draft of Nobody Was Here, and my life has changed significantly. These days, listening to music or trying to have the TV on as background noise is more likely to distract me from what I'm trying to achieve. I don't know if it's because I feel more urgency to write something to completion now that I actually have an audience for my work, or if it's just because I've become more [easily distracted] with age.
Physicality and Planning
In what ways is writing a physical process?
Isaac Thorne: There's a tactile and auditory sensation to it that I love. I enjoy the feel of tapping the keys on my keyboard in addition to the sound of the clicks. I think the most interesting sensation for me is the relief I feel after I get my words for the day out of my head and into the document. By the time I'm done, my brain is tired, I'm yawning uncontrollably, and all I want to do for the rest of the night is stare at some silly fictional non-fiction on television, like Ghost Adventures or Ancient Aliens.
Do you create a skeletal draft or do you just go in unplanned?
Isaac Thorne: I mostly go in unplanned. The short stories, in particular, are never outlined. The way I start a new project is to form the climactic scene first in my head. I figure out what I want to lead up to, and then I flesh out the rest of the story around that. That way, everything I'm writing to get to that ultimate scene is in the service of answering one question: how did we get here? The aftermath of that ultimate scene then pretty much writes itself.
That said, I admit to having attempted to draft an outline for The Gordon Place after I wrote that first chapter and became worried that I wouldn't be able to take it anywhere. All I knew when I wrote the first chapter is that I wanted the main character, Gordon Graham, to become trapped in his childhood home and therein be forced to confront the person whom his past had helped shape. Then I got stuck and figured an outline was probably the way to go.
The one benefit of having done so was that it helped me create the other characters in the novel. Everyone except Graham–Afia, Staff, Patsy, Lee–sprang from that outline attempt. Then I started trying to write scenes based on the outline I'd written. I got a third of the way into Chapter Two and realized that even though they'd been spawned from the outline, the characters were taking the story in directions I hadn't anticipated. At that point, the outline pretty much went out the window.
Do you recommend using a dictionary or thesaurus?
Isaac Thorne: I recommend using both a dictionary and a thesaurus. Don't use words when you don't know their meanings. That's when a dictionary is most handy. They're also helpful for usage guidelines. A pet peeve of mine is when I see a writer incorrectly use the term "myriad." You don't say "a myriad of ways." The correct usage is "myriad ways." Many folks want to use "myriad" the same way you use "plethora," and that's not correct. However, it might be fine to use it that way someday soon. The way dictionaries seem to work these days is to adopt whatever the most common misusage of a word or phrase might be. That's why nobody freaks out about the misuse of a word like "literally" anymore.
Are there any stories you'd like to write, but feel you couldn't?
Isaac Thorne: I don't think there are stories I want to write that I can't write if I just sit down and do it. That goes the same for any writer. If you can imagine it, you can write it. Whether the depiction you've created of what you were imagining is any good is a different question and one that readers and writers can only answer for themselves.
Brutality, Motherhood, and Art: Nightbitch Review
"In the distance, she heard her husband in the backyard call for her , but she was not that woman anymore, that mother and wife. She was Nightbitch, and she was fucking amazing. It seemed she had been waiting for this for a very, very long time." -pg 89, Nightbitch by Rachel Yoder
Nightbitch is the debut novel of Rachel Yoder about a stay-at-home mother coming to terms with the loneliness and brutality of motherhood. The main character, only referred to as The Mother, begins to undergo a frightening change as she sinks deeper into a depressive state. She transforms into Nightbitch, an animalistic creature full of anger, bloodlust, and freedom. The Mother must utilize the help of a strange book and a group of multi-level marketing mommies to harness her newfound strength before she loses herself or her family.
The novel is a stunning commentary on the everyday violence of motherhood centered within the context of werewolf and mystical woman mythos. The Mother spends much of the book contemplating her future and the abandonment of her dreams. Specifically, she grapples with the loss of her ability to create art, her longtime passion. On a larger scale, Nightbitch examines how many women are asked to stop being individuals after having children and only become mothers–existing only in the presence of their child. The message is clear, poignant, dark, and at times, hilarious. The prose and structure of the book are abnormal, however, it works with the overall messaging and plot.
As far as negatives go, Nightbitch was pretty ambiguous. This was by design, and created an aura of magical mysticism around many of the characters and events. The Mother is the definition of an unreliable narrator. However, towards the end of the book, I would have liked a little more clarity in what certain characters knew.
Nightbitch is a must read for any parent. As a non-parent, I highly recommend it for those interested in feminist horror or more avant-garde approaches to horror narratives. Those who don't like books with heavy introspection or ambiguous storytelling may enjoy something else, however I still think it is an interesting read nonetheless.
(4.4 / 5)
Gothic, Ghosts, and Tlachiqueros: The Hacienda Review
"Dread washed over me. Had she been sitting there, watching me sleep, the whole night? Her skin gleamed like candle wax in the light; then she grinned and whatever color her eyes had been before, now they turned red. In an instant, her skin transformed, dried and desiccated into leather, and her teeth grew long and needle sharp." -pg 214, The Hacienda by Isabel Cañas
The Hacienda is a gothic horror novel by Isabel Cañas set in the wake of Mexico's War for Independence. The debut novel by Cañas, it delivers a classic haunted house tale with a twist of Mexican high society. Recently made homeless by the execution of her father, Beatriz marries Don Solórzano to escape her cruel treatment by her relatives. However, once she joins him on his estate, she finds that the promise of a new life holds dark secrets and darker spirits. She enlists the help of a priest, Andrés, to uncover both. Together, they find the home has more dangers than they bargained for. And more threats both supernatural and far too material await every corner.
I adored The Hacienda from start to finish. Cañas's prose was accessible but full of deep imagery. While told from the perspective of both Beatriz and Andrés, neither outweighed the other. The perspectives were interesting and the transition between the two was well executed throughout the novel. I usually don't seek out romantic books, but I loved the romantic and sexual tension between the two main characters. Specifically since the romantic tension developed within both perspectives, the relationship's "will-they-won't-they" felt both plausible and full of stakes. And of course, The Hacienda was spooky! I loved the way the spirits manifested and the impact that had on the characters.
My only minor criticisms would be the resolution was fairly quick and mostly offscreen. Though maybe I'm just saying that because I wanted to keep reading, even after the book ended! I also found myself slightly annoyed at the characters for not picking up on some of the more obvious clues to what had happened in the house.
A thoroughly enjoyable gothic (and dare I say, romantic) novel that kept me on the edge of my seat, I highly recommend The Hacienda. If you enjoy haunted house tales, you will enjoy this book.
(4.8 / 5)

Preorder Isabel Cañas's new book Vampires of El Norte now!
"The Family Game" Glimpses Into The 1%
Are their traditions innocent or are they darker than they seem?
The Plot
Harry, short for Harriet, is a British writer gaining popularity after the publishing of her first novel. She meets Edward, a member of the widely known Holbeck family, and the two strike up a relationship. The Holbecks are high powered executives, running family businesses that bring in massive amounts of wealth. When Harry learns she is pregnant, the couple decide that it is finally time for her to meet the family.
During her first meeting with the family, Edward's father, Robert gives Harry a vintage tape that he says holds a story that he'd like her to listen to. As Harry listens to the tape, she begins to believe that the Holbecks have done some very bad things.
As she continues visiting the family, their strange traditions are revealed to her. The games that they play traditionally involve darkness and fear. Can Harriet find out the truth about the mysterious Holbecks?
The Verdict
Catherine Steadman outdoes herself in The Family Game. She creates such a mysterious family in the Holbecks and their dynamics are intriguing. Readers will follow Harry as she tries to determine the truth about Robert's misdoings. The cast of family characters are a wonder to watch. We've all always wondered what the extremely rich live like. Harry shows us their virtues and misdeeds.
The novel really remarks on the power of wealth and the wealthy's ability to commit audacious crimes and pay for them to go away. Robert, as the patriarch of the family, is a prime example of such. As Harry begins to discover that Robert may be confessing to a series of murders on the cassette tape, she must decide how to proceed. She knows that the power that Robert holds cannot be taken lightly.
As Harry navigates potentially deadly Christmas traditions, she races for the truth, unable to forget once she finds it. Harry is such a compelling character – a developing mother willing to risk life and limb to protect her unborn baby. Harry is brave and unapologetic and is a true testament on how to write a female main character.
It was very difficult for me to decide between 4 and 5 Cthulus, so we will call it 4.5. This is a novel I highly recommend thriller lovers check out.

(4.5 / 5)