As a longtime fan of Burke, I've felt that his horror writing is super underrated. He self publishes and it is hard to get a print copy of his work, but he is easily accessible through Amazon Kindle. I'm not sure why his novellas are not getting picked up by larger presses because they are brilliant.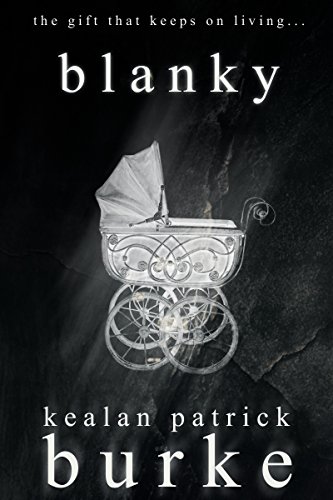 In Blanky, a couple is torn apart by the death of their baby, strangled to death on a blanket as she slept. As we watch Steve navigate grief with his wife who is living back with her parents, strange things begin to happen. Blanky shows up in his daughter's room one drunken night. Steve and his wife buried their daughter with her blanket. Things only get worse from there.
This novella explores grief and madness as it relates to the loss of a loved one. Twists and turns are a plenty and the reader is never sure what the truth is. Steve is the greatest unreliable narrator, and in the end, it doesn't really matter what the truth is. The reader explores deep emotion with Steve, no matter whether his tale of the truth is correct or not. Supernatural beings weave together with this story of loss and grief to create a truly spectacular tale that you can blast through in an hour or two – and trust me, you'll want to.
The first half of the novella was questionable for me. It seemed bland, and now I realize that was because the story had to be set up very solidly for the reader before psychological hoops were jumped through with our main character. I was worried this novella was a 2-3 star read until I hit the halfway mark. Upon finishing, I don't think the second half completely redeemed my initial feelings, but I still ended with giving it a solid 4 stars. A twisty, mind boggling read that crawls deep into your psyche to make you wonder if you're the crazy one. You live inside Steve's grief with him, unsure of the line between grief and hysteria.
You can check out Burke's other novels and bio here.