"I bet you didn't know that bleach masks the smell of blood."
Korede and Ayoola's sisterhood is just like any other. They take care of each other, they fight, Ayoola is a serial killer and Korede cleans up the scene of the crime. Oyinkan Braithwaite's rollercoaster of a novel My Sister the Serial Killer takes off from the get-go: Ayoola has now killed three of her boyfriends, all of which she claims were in self-defense. Now, Korede is starting to have qualms about her sister's intent. It's the big three. The big "you kill three, serial killer you shall be." And Korede is, frankly, over it.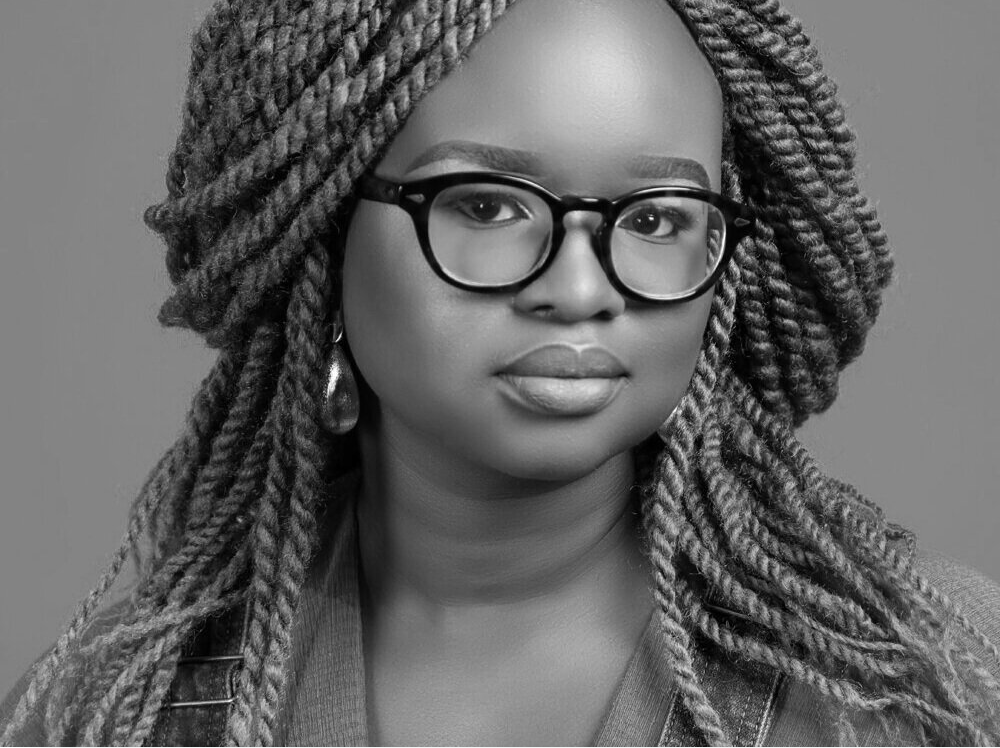 We go on this journey from Korede's perspective. She is a nurse with a habit of taking care of other people and messes to the point that it is compulsive. She always helps Dr Tade, whom she is very much in love with, hoping one day he will notice her as more than just a good nurse. However, despite all Korede's hard work, she never stops comparing herself to Ayoola, whose beauty and talents seem to outshine her older sister in every way. So when Ayoola and Tade suddenly start dating, a heartbroken Korede must decide how far she will go to protect her sister.
A Little Bit of Everything
My Sister the Serial Killer is a dark, comedic, romantic, horror thriller on the cusp of satire. It falls under many categories and together they all work brilliantly. If there is one thing that makes the book a standout, it's the dark humor and unforgettable characters.  Korede is flawed, witty and fascinating. Her snide comments will release tension in the most suspenseful moments, especially when she is fed up with Ayoola's messes.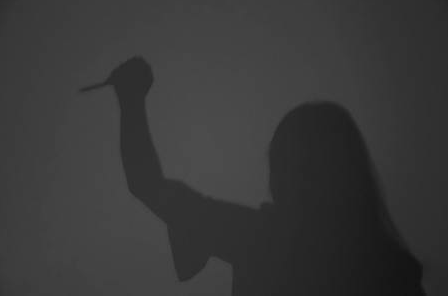 All of the characters are either likeable or detestable, sometimes a little bit of both. Braithwaite writes feelings of empathy, frustration and heartbreak in such a sharp, relatable way. It is difficult not to feel those feelings, too. There is fascinating commentary on family, grief, and, of course, social media.
The Verdict
This novel works in all the right ways. It is fast without a single dull moment and has the most satisfying ending. I can't recommend it enough.

(5 / 5)
Click here to find something to read for Women's History Month.
And make sure sure to check out everything else we're reading here at Haunted MTL!
"The Writing Retreat" Gone Bad: Julia Bartz's Debut
Keeping it all in the family, Julia Bartz's The Writing Retreat is the debut novel of the sister of Andrea Bartz, author of We Were Never Here, which I reviewed here.
I was much more impressed with The Writing Retreat than I was We Were Never Here.
The Plot
Five up and coming female writers under 30 are invited to a writing retreat hosted by the reclusive and acclaimed horror writer Rosa Vallo. Rosa reveals the details of the retreat: each writer must complete a full length novel from scratch over the next month. The best novel wins a multi-million dollar publishing deal with Rosa.
Suddenly, the retreat turns into a nightmare when one writer goes missing in the snowy terrain outside.
The novel hinges on friendships in turmoil and has a focus on LGBT+ representation as well as interpersonal female relationships. The novel explores the dark publishing world and the search for fame and the Great American Novel.
The Verdict
This novel is atmospheric and intellectual, page turning, and the English major's required reading. I absorbed this novel and found Julia Bartz's writing and conceptual chops to be leagues above her sister's.
Ths novel releases on February 21, 2023 and it should be in your cart right now.

(4.5 / 5)
Buy it here!
A Murder in Reverse: "Wrong Place Wrong Time"
The Plot
"A brilliantly genre-bending, mind-twisting answer to the question How far would you go to save your child?"  — Ruth Ware, #1 New York Times bestselling author
Jen watches her son murder a stranger. Stab him to death. She and her husband, Kelly, watch as their son Todd is taken into custody.
The next morning, Jen wakes up and it's yesterday. Jen knows that at the end of the night, her son kills someone. She is determined to stop it.
Jen goes further and further back in time trying to discover why Todd murdered a stranger and how to stop it.
The Verdict
This book is twisty. Right when you think you know the ending, something else is there to prove that the story is more multifaceted than that. While the premise of the novel is simple, Gillian McAllister elevates a simple concept with deep, dark twists.
It is best that you don't know too much going into this one. For fans of Blake Crouch, this is such a good thriller with time travelling vibes.
(4 / 5)
Woom: An Extreme Horror Novel
"That doesn't invalidate it," Angel said. "There's no statute of limitations on pain."
The Plot
Angel is a man who knows pain: physical, mental, sexual. The story begins with Angel visiting Room 6 at the Lonely Motel and ordering a plus-size sex worker to his room. What comes next is Angel's retellings of painful stories while performing sexual acts on the sex worker, Shyla.
The novel reads as a book of short stories, as Angel relays stories to Shyla and she tells him stories back. This is a novel of pain and disgust. Angel's stories are so dark and traumatic that Shyla can't believe they are true. As Angel bares his soul, we see a side of him that is melancholy and unable to process hurt in a natural way.
The Verdict
This novel is full of disgusting visuals and isn't afraid to get dirty. This truly is an extreme horror novel. As a warning, there is discussion of feces, blood, rape, sex, and body horror. This novel is not for the faint of heart. You'll close this short novel feeling dirty. Angel is a character that begs for sympathy while his stories narrate that he may not be as innocent as he perceives.
When the subtitle says this novel is extreme horror, believe it. Only the strong will survive Duncan Ralston's Woom. It is more splatterpunk than anything, but true literary quality lies beneath the filth.
(4 / 5)
Read it yourself by clicking below!