Flash fiction horror holds a special place in my heart. For a few pages, I can deeply immerse myself in a terrifying world and experience every moment with the greatest curiosity and wonder. What is most special is when a story sticks with you; when the words lock themselves in your memory and no matter how hard you twist or turn, you can't get escape. Tiny Nightmares is filled with flash tales like that.
Not So Tiny Scares
Tiny Nightmares is the third flash fiction anthology edited by Lincoln Michel and Nadxieli Nieto. These 43 stories encapsulate what horror is and can be. Stephen Graham Jones' exhibits classic horror in his vampire tale "Pincer and Tongue." One of my favorites is Lindsay King Miller's psychological horror and epistolary story "Human Milk for Human Babies," in which a woman buys online milk from a stranger. When I read Jei D. Marcade's "#MotherMayhem," I felt like I was watching a movie. The writing was so hauntingly visual I had to reread the first page a few times. 
"Elodie Kang was in the shower when the skin of her right hand sloughed off." 

"#Mother Mayhem" by Jei D. Marcade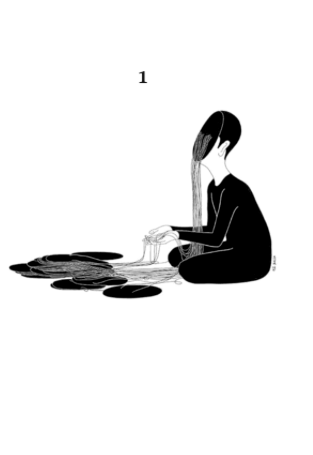 Gigantic Worlds and Tiny Crimes are filled with stories by authors in and outside of the U.S., and Tiny Nightmares is no different. This collection grants us the opportunity to read and explore an array of fiction often excluded from popular horror anthologies.
The Verdict
While there are stories I loved more than others, and a few I didn't care for, I appreciate what each one has to offer. They are written in unique prose that kept me drawn from beginning to end, some being so creepy I needed to take a break from reading.
There are also many authors I was so intrigued by that I immediately looked them up and read their other writings. If you want a spooky read, especially with Halloween right around the corner, this creepy collection would be a perfect fit for you.
(4 / 5)