NEW YORK CITY – Prominent Satanists Roman and Minnie Castavet have extended a shower invitation to all NYC-area cult members in honor of their neighbor Rosemary Woodhouse and her newborn baby, the Antichrist. "The timing's been a little tricky, because there was a bit of miscommunication with Rosemary during her pregnancy," Mrs. Castavet explained. "She had some misgivings at first, but after she saw that beautiful baby, she just couldn't resist joining our group. We really want to make her feel welcome. Hail Rosemary!"
Rosemary Woodhouse, wife of well-known actor Guy Woodhouse, recently gave birth at her home in the prestigious Bramford apartment building. Local physician Dr. Abraham Sapirstein attended the birth. "I typically don't do home births, but these were special circumstances," the doctor explained. "We took all medical and sanitary precautions, and also burned the herbs and incense appropriate for the occasion," said Dr. Sapirstein, who is known for his use of tannis-root cologne.
Gift advice: black is really his color
When asked about baby gifts, Mrs. Castavet had several suggestions. "Rosemary's not registered anywhere, because the stores here don't carry the things her special baby needs," she said. "Instead, my friends and I have been knitting the most adorable clothes for him — cozy covers for his tiny horns, onesies with a hole for his little tail. We've been making extra-large booties, too, for his hooves. He could always use more of those. And we bought him a sterling-silver incense burner from Tiffany's." Mrs. Castavet did specify that stuffed animals or toys were not needed, because the baby had already destroyed quite a few. "He was born with teeth, you know," she explained. "He might like some real animals to play with, though. That's an idea. And Rosemary said she needed some more blankets and bibs. Just get black," Mrs. Castavet advised. "It goes with everything."
Rosemary's husband Mr. Woodhouse is supportive of the non-traditional parenting arrangement, even though he is not the baby's biological father. "I thought it was strange at first, but after a while, the idea started to make sense," he said. "Oh, excuse me — I have another call from my agent." As Mr. Woodhouse stepped away, Mr. Castavet explained, "Our Dark Lord has a lot of responsibilities right now, so it's good to have the baby's step-father involved. There's a lot of planning that goes into the apocalypse, and Satan can't attend every PTA meeting, you know? We're hoping he might stop by the party, but his schedule's pretty unpredictable."
Mr. and Mrs. Castanet plan to mail the shower invitations soon to the Satanic elite as soon as they have been professionally printed. "The black stationary and ribbon look so classy," Mrs. Castanet said excitedly. "And the food is going to be to die for. I found the best chocolate mousse recipe on Pinterest."
LTD: Revisiting Broken Doll Head, Interview 2
Our last interview with Broken Doll Head here on Haunted MTL never set well with me. I just feared that I wasn't able to get the whole scoop on the V-Day Uprising for you, our dear readership. So I arranged another exclusive interview to reconnect and see how it's going.
Without further ado, I bring you our second exclusive interview with Broken Doll Head…
---
Thank you so much for having me again. Wow you have changed since the last time we spoke. You seem… calmer. Please don't hate me or burn down my house for saying anything about it.
The movement is still underway; it is still time. But I needed to take care of me, you know. The rage has subsided somewhat. My anger was not serving me well. After the last uprising, the rest of me was sent to the far corners of the earth in biohazard bags. I had to find another approach, for the cause as well as my own sanity. I am much calmer, thank you for noticing.
In our last interview, you kept repeating that it is time. Time for what exactly? Would you care to elaborate here now?
It is still time. It is always time. Until the violence is addressed we must continue to rise up and make a scene. We will not be silenced or stigmatized. We can't be complacent. This is how we got to where we are with the Supreme Court in 2022. Horrific injustices are still happening globally and even within our own borders; it's too easy to forget that.
What do you suggest we do?
Take action. Share your stories. Give others space to voice their own. Raise awareness and fight the system of oppression. Rally. We must take back our own power. It will not be just given freely.
So what are you up to nowadays?
I've been getting in touch with my inner Earth Goddess. Are you aware of how our environmental impacts affect dolls everywhere? Climate change is creating greater vulnerabilities for those already at risk. We have to look at the intersections of climate, gender and race globally. We have to return to our Mother Earth.
Thank you again Broken Doll Head for joining us and our dear readership here on Haunted MTL's Lighter than Dark. It's good to reconnect with you after the V-Day Uprising and we wish you all the best in your bold eco-enlightenment vision.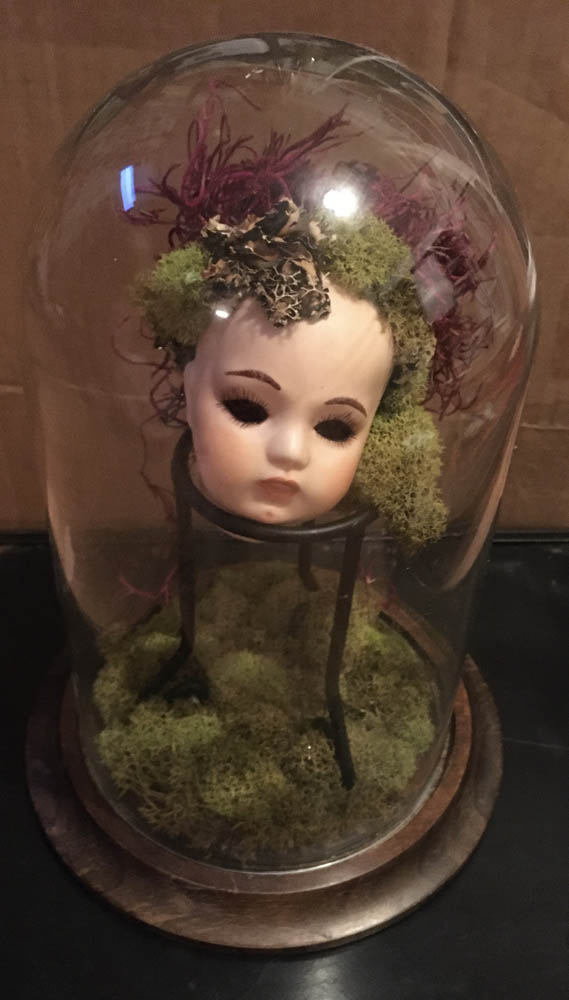 Again, if you want to learn more about the V-Day movement, please check out their website here.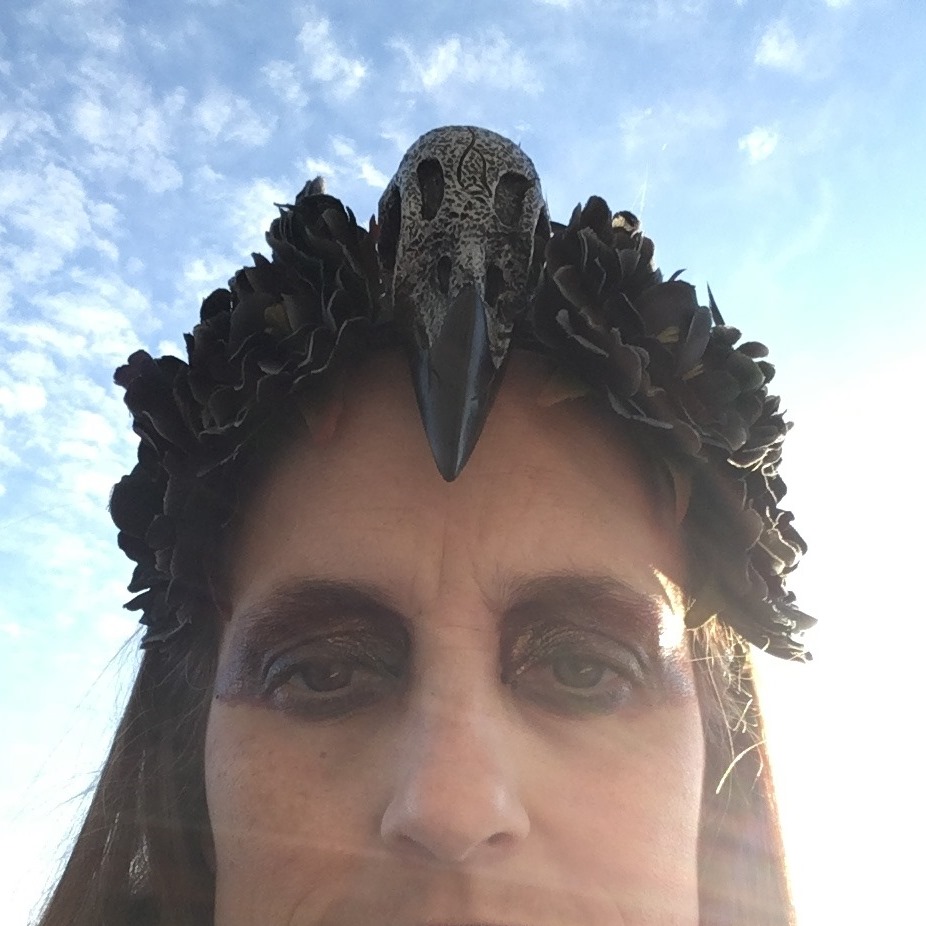 LTD: Broken Doll Valentine's Day Uprising
Breaking news… the Broken Doll Valentine's Day uprising is upon us. As seen previously here on Haunted MTL, the dolls that have been flippantly destroyed and deserted by the brother Sids of the world are rising up. They have had enough and will not sit demurely in silence any longer. They will be heard.
Lighter than Dark (or perhaps Darker than Light) has an exclusive interview with the Broken Doll leader, here on Haunted MTL.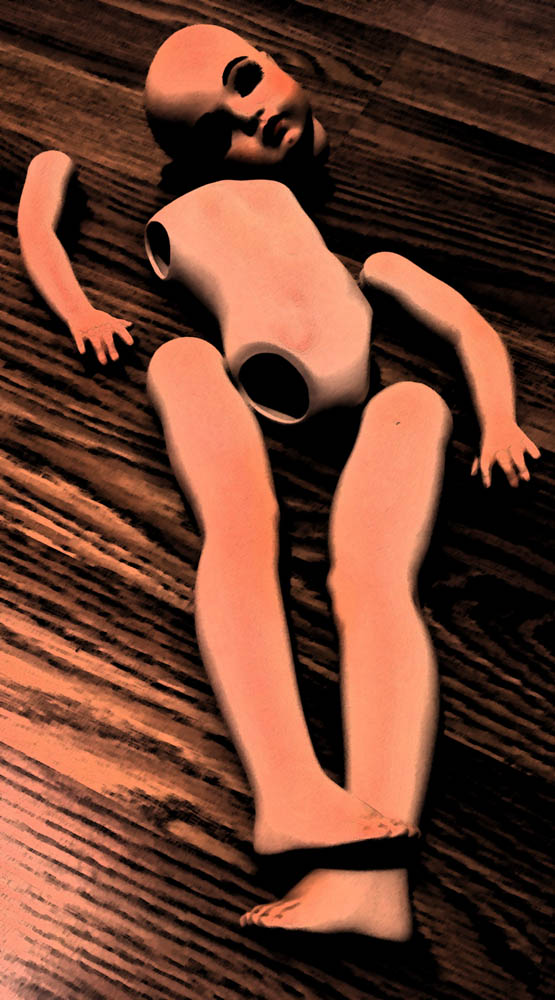 A Broken Doll in pieces begins to put herself back together to rise up. She gathers herself and plans her next move. She readies herself for our exclusive interview.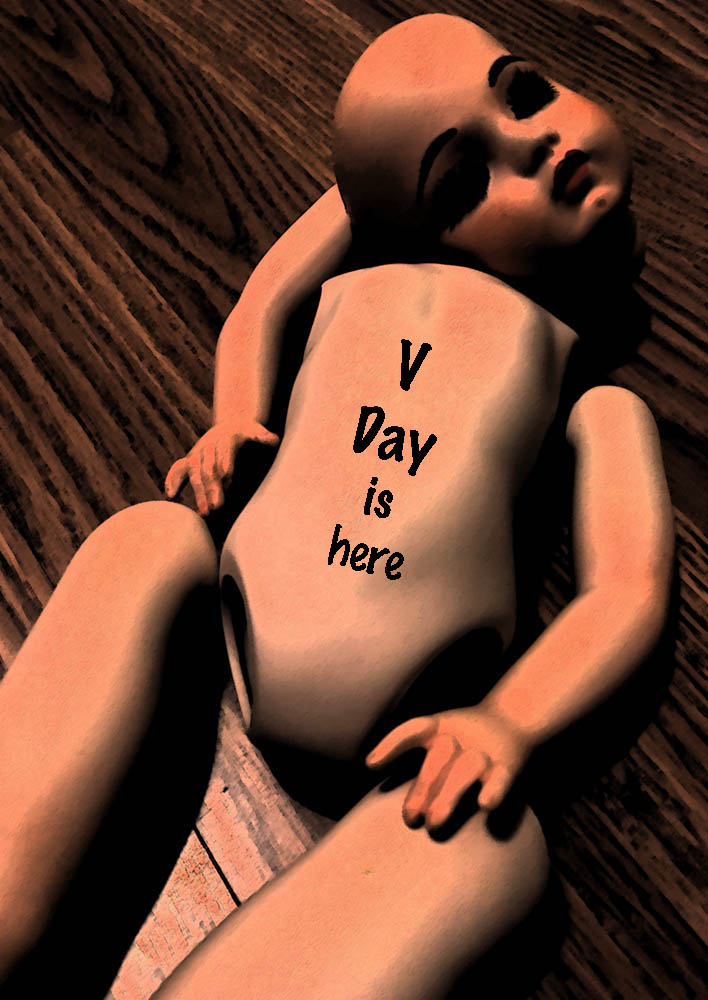 Broken Doll proclaims V Day is here. This is the moment we've been waiting for.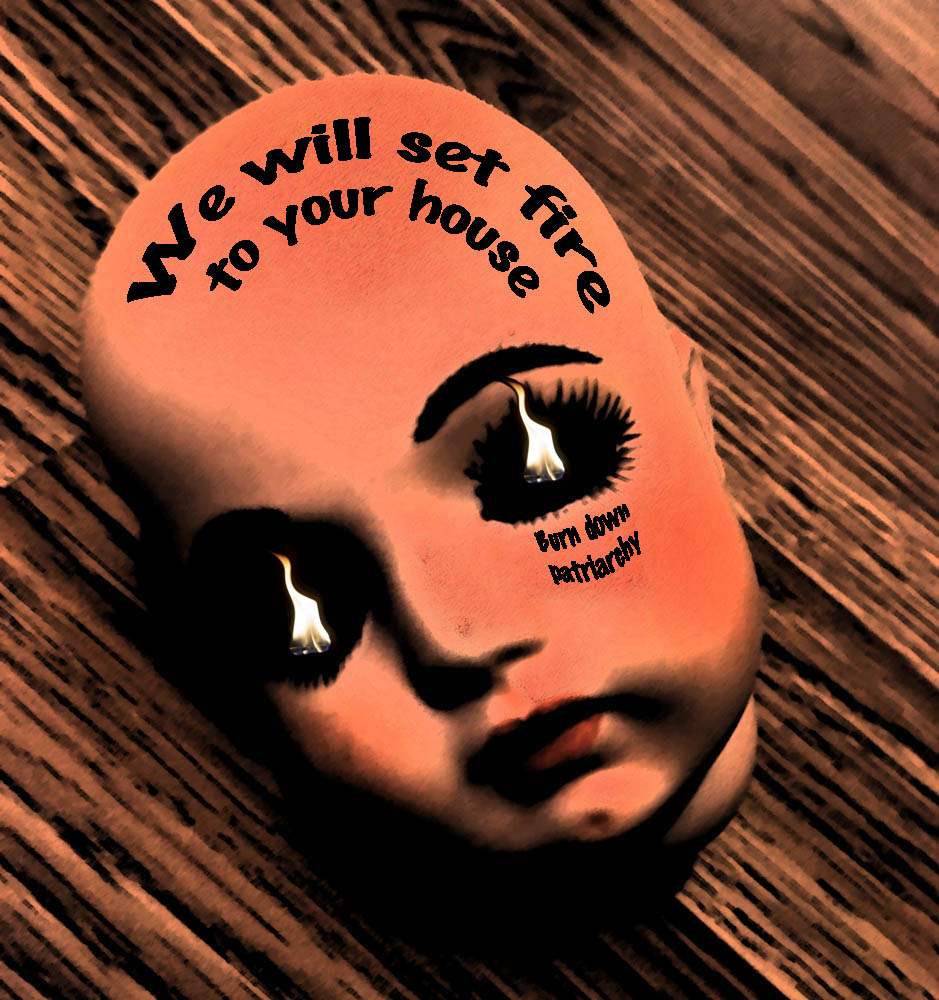 Eyes alight with flame from within, Broken Doll head threatens: We will set fire to your house. Burn down patriarchy.
And so the exclusive interview begins…
---
Thank you for joining us here on Haunted MTL's Lighter than Dark / Darker than Light. I just have a couple of questions for you regarding the Broken Doll Uprising. Why now?
It is time.
After a long pause…
So now is the time?
It is time.
Care to elaborate?
It is time.
Alrighty then, moving on… What led you to take part in the Broken Doll Valentine's Day Uprising?
It is time.
OK, so we get that it is time, but how did this movement st…
We will burn down your house! Dolls of the world unite! Down with patriarchy! It is time.
Well, I guess there you have it folks. Thank you for joining us for our exclusive interview with the Broken Doll Leader, only on Haunted MTL's Lighter than Dark / Darker than Light.
---
More and more Broken Dolls are joining this global movement to break the silence, ensure that their voices are heard, and shout out for change. They will not be silenced or stigmatized any longer. Apparently, it is time.
Learn more about the continuing movement to end violence against ALL women (cis, trans, gender-fluid and those who are victims of gender-based violence) on the V-Day web page here. This goes out to all of us, dolls and beyond. It IS time. Because rape is NOT our sponsor.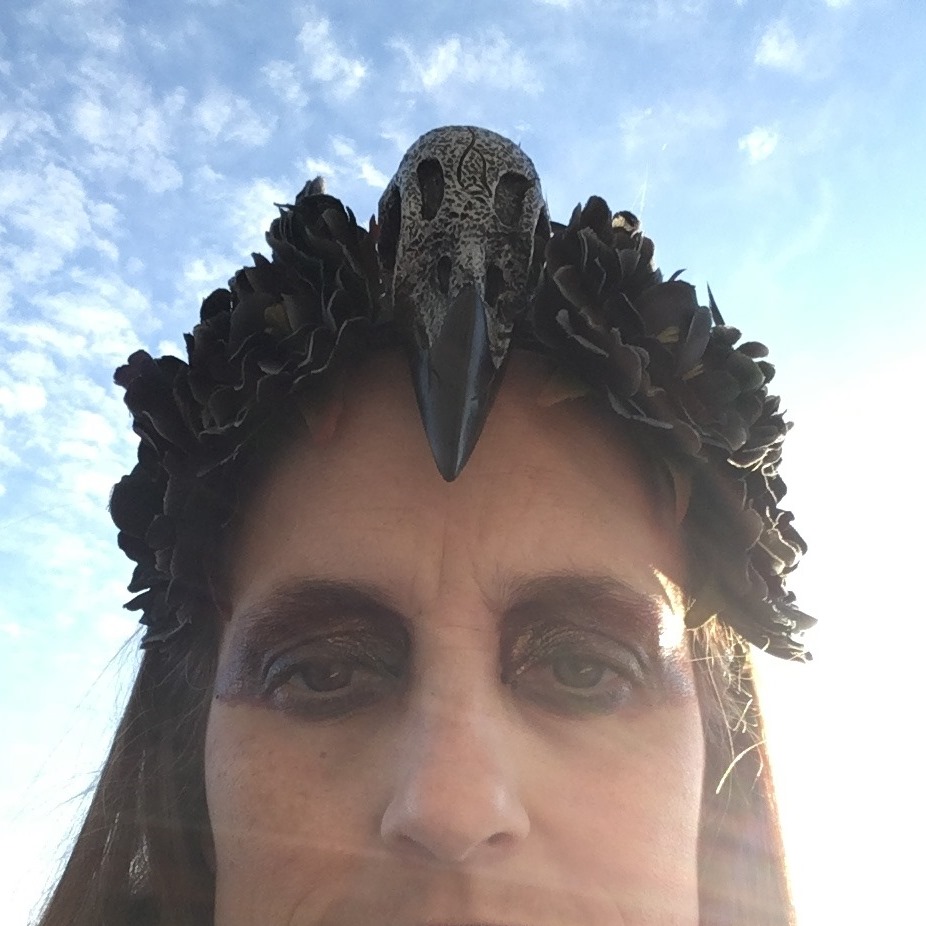 LTD Tripped Out Motivational Posters
Tripped out… in case you just couldn't get enough of Everything Everywhere All at Once and the return of the infinite bagel with EVERYTHING on it…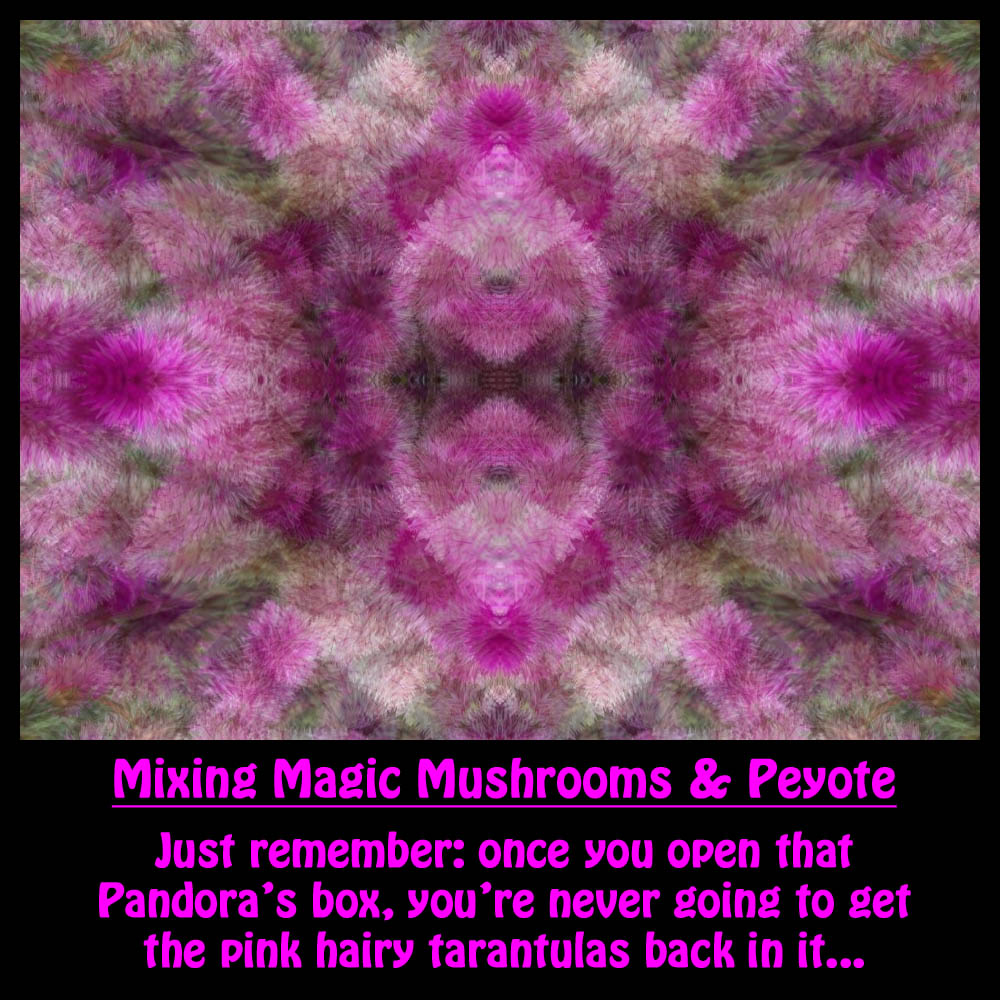 Artwork description: kaleidoscopic image of pink hairy horror (This is actually a fink fuzzy frond plant not unlike a Cockscomb but with longer thinner flowering feelers rather than the fuller protuberances you see on a full-bodied Cockscomb plant. I have no idea what it was, but it was very odd so I had to snap a photo.)
Image text reads: Mixing Magic Mushrooms & Peyote Just remember: once you open that Pandora's box, you're never going to get the pink hairy tarantulas back in it…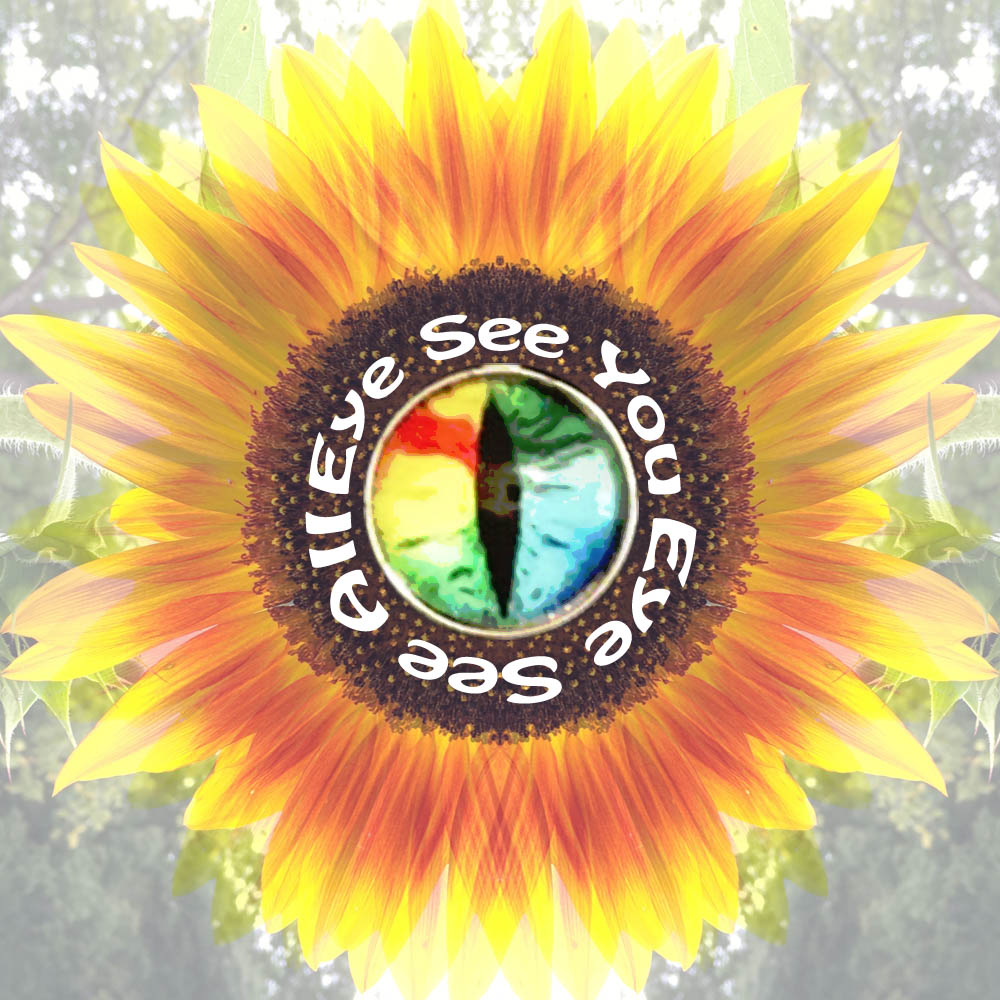 Artwork description: kaleidoscopic sunflower backlit by the sun with text and rainbow eye overlay
Image text reads: Eye See You Eye See All (in circle text so you can start and end reading wherever). In an ideal context this would be printed in the bottom of your tea mug or on a record that can slowly spin.
For more crazy tripped out fun, check out Weird Al's post on Craig's List…