Emotions are running high in this episode of Freak Show, Killer Queens. And we're discovering again that every human action is inspired by love.
Even the fucked up ones.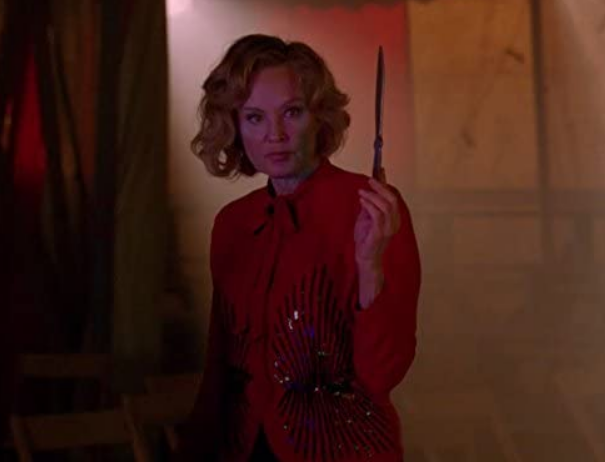 Dot and Bette are living with Dandy and his mother. He loves them, as much as his twisted little heart can. His mother, hardly wanting a freak as a daughter-in-law, is being supportive but wary. Dandy's thrilled to have someone who loves him besides his mother.
Dot's being her usual self, moody and irritated by everyone. Bette adores Dandy like the golden retriever she is. She just loves anyone willing to love her.
Back at the Freak Show, Elsa has told everyone that the girls ran away. But the freaks are wising up to her. Especially Paul, with who she's been having an affair.
It's repulsive to watch this woman who claims to love these people treat them like objects, honestly. She lures them in with promises of family and acceptance, telling them they should be grateful for whatever scraps of affection she gives them.
But Paul's found someone else to love him. Someone who doesn't think he's a freak. The waitress at the diner. She even runs away from her family to be with him.
Meanwhile, love is causing Maggie to act against her interests. Stanley wants her to lure Jimmy away so he can chop off his hands and send him to the museum. Maggie offers up Ma Petite.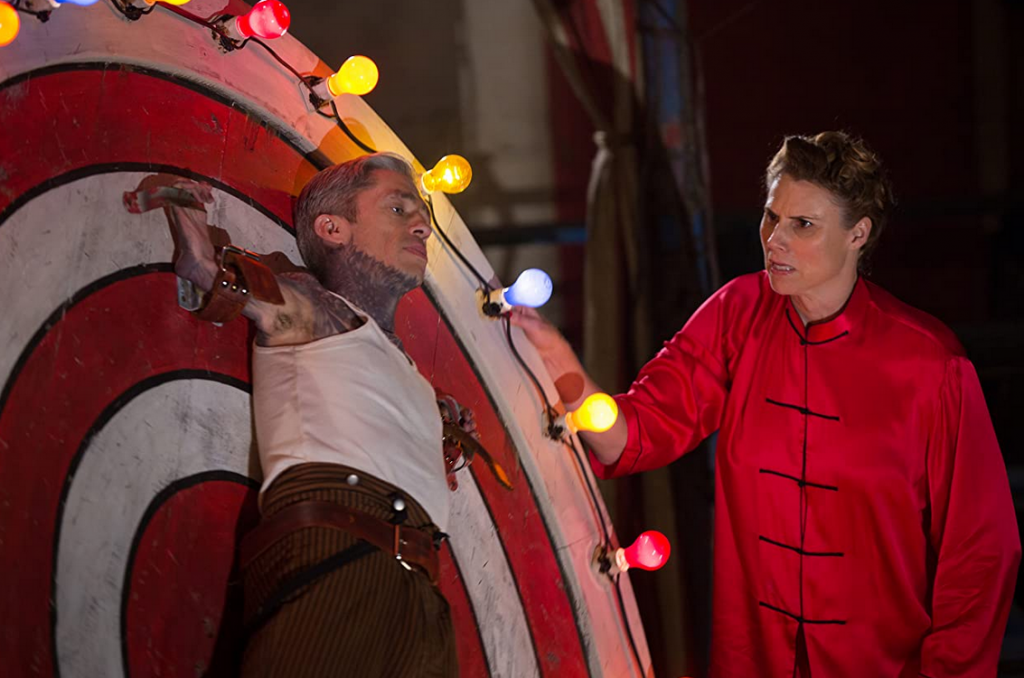 Meanwhile, Dandy decides to read Dot's diary. He realizes that she doesn't love him. So, he decides to kill her. Sounds fair.
Elsa is dealing with a lost love as well. She finds out about Paul's other woman, who loves him just fine even if he is a freak. In a fit of rage, she insists he get up on the spinning wheel, so she can throw knives at him.
I'm sure I don't need to tell you, this ends in blood.
Love is the most powerful energy on this planet. It inspires our greatest triumphs, and pushes us to our most misguided actions. The members of the Freak Show are being pushed by love. We'll have to wait and see what they're pushed to.
Thanks for reading! If you buy anything from the links below, we do get some money back.