There are two murders in this episode of Freak Show that are a surprise to absolutely nobody. That isn't to say they weren't satisfying.
Ethel, Elsa's best friend, and closest ally has turned on her. She knows that Elsa tried to get rid of Bette and Dot. She thinks that Elsa might have killed Ma Petite. And she's not going to let that slide.
Of course, Elsa's too quick for that. After years of loyalty and love, she thanks Ethel with a knife through the eye.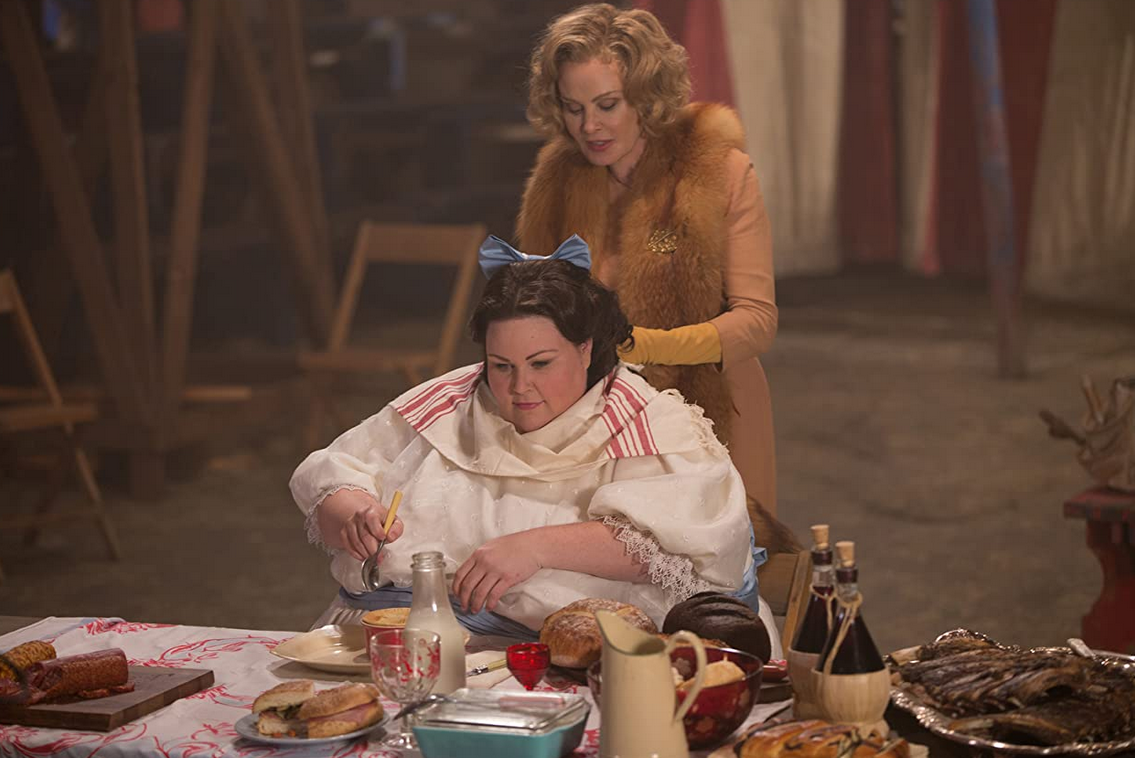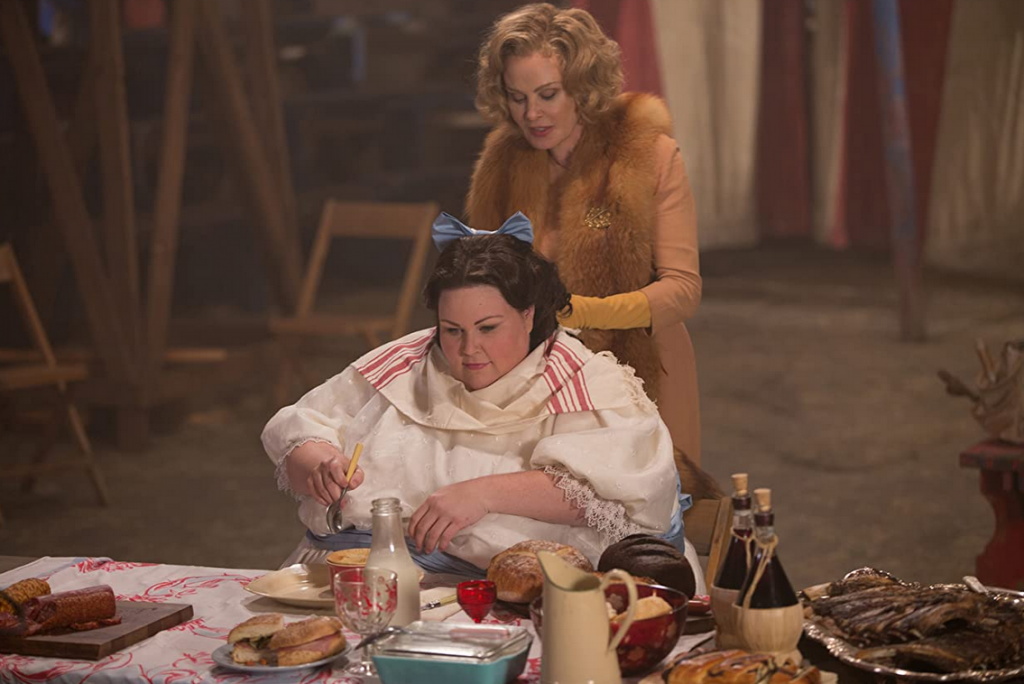 Now down a handful of freaks, Elsa has to go recruiting. She finds a woman named Barbara, who likely weighs in at over 500 pounds. Elsa talks her into coming to work at the Freak Show as the fat lady.
Please excuse me while I move this soapbox over here for a moment. I promise not to stand on it too long.
The freak shows never went away, my friends. They just got moved onto tv and renamed things like My 800 Pound Life. It's sad and depressing that we haven't evolved past trotting out people with illnesses so we feel better about ourselves. I don't have the stomach for it. Fake blood and death is more my speed. If you're here, I assume the same can be said of you. Good for you.
Alright, the soapbox is away now.
The ladies of the Freak Show are ready for vengeance against Penny's father. They drag him back to the camp to tar and feather him. This was of course a direct nod to the nefarious movie, Freaks. I always appreciate horror that pays homage to its roots. I always liked seeing hot tar poured all over this jackass.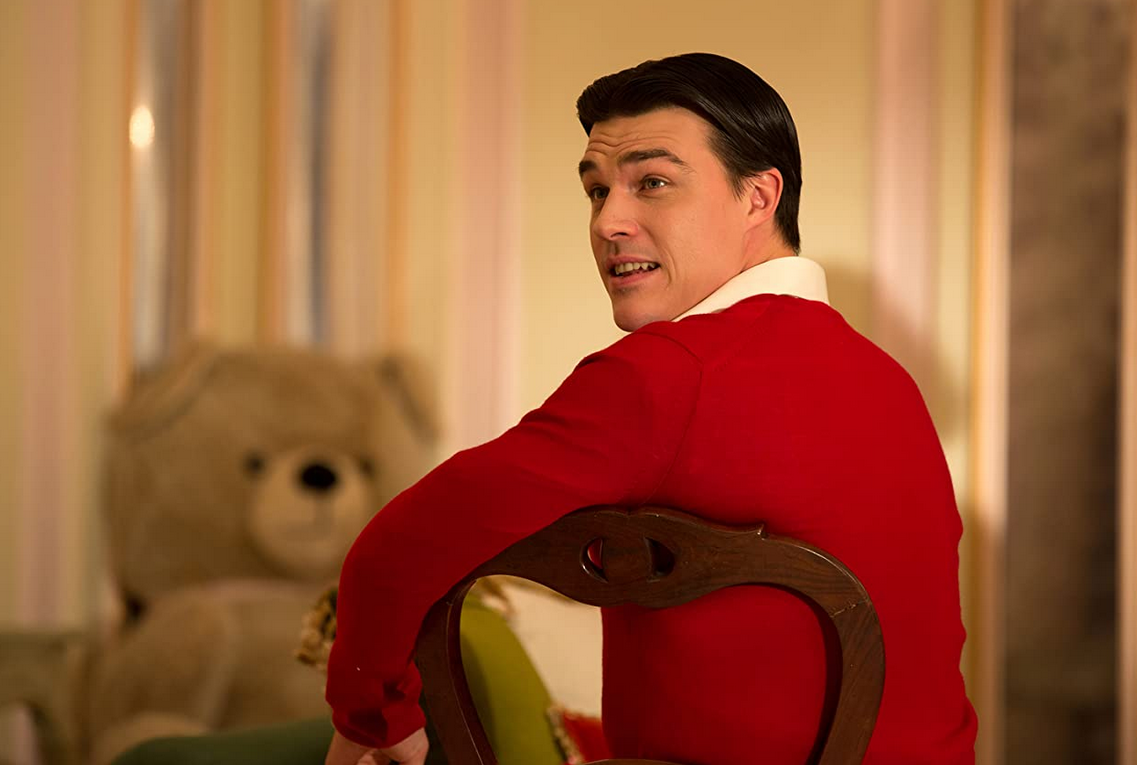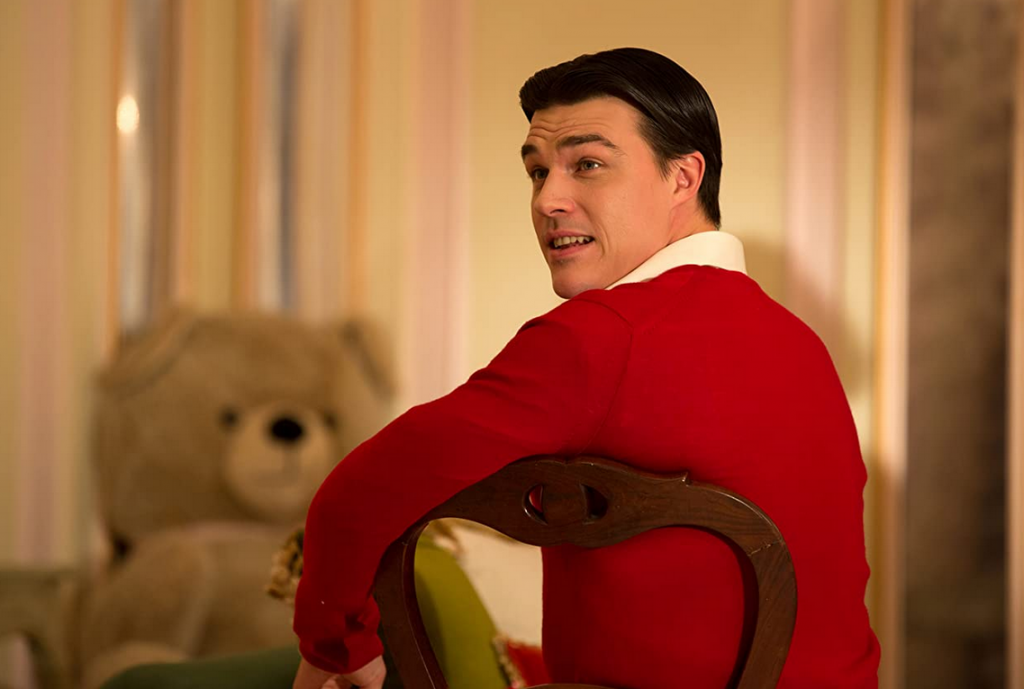 On the other side of town, Dandy's not having a good day. Dora's daughter, Regina, comes to visit her mother. The mother is currently buried under the tulips, so that might be awkward.
Dandy's mother wants to take him out of the country. But he's not done having fun yet. I don't think anyone except Gloria was surprised when he killed her.
Overall, this was a satisfying episode. I'm excited to see what's coming next. There are still lots of people who need to get what's coming to them. 
Thanks for reading. If you buy anything from the links below, we do get some money back.