As mentioned in the previous volume, this series follows Netflix's Love, Death & Robots. Feel free to skip this paragraph if you read any others. Tim Miller developed the series and incorporated the talents of several studios. As each episode is independent, there isn't a need to watch them in any order. These reviews will cover the current order for Volume 2 in 2022. Love, Death & Robots targets a mature audience, so some episodes have mature language, nudity, and adult subjects. This review will cover "Pop Squad" and "Snow in the Desert."
Pop Squad
Based on Paolo Bacigalupi's short story and animated by Blur Studios, "Pop Squad" is a cyberpunk dystopia where humanity found the cure to death. To ensure no overpopulation, an agency ensures no pesky children get in the way.
This 18-minute episode has a larger cast and runtime than most. The voice actors include, but are not limited to, Nolan North, Elodia Yung and Emilie O'Brian. This short checked many boxes, an interesting plot, nice visuals, and talented actors. One major problem with this otherwise interesting premise is that the story reveals a solution but expects you to ignore it. The animation, again, falls in the realistic but not stylistic category.
(3.5 / 5)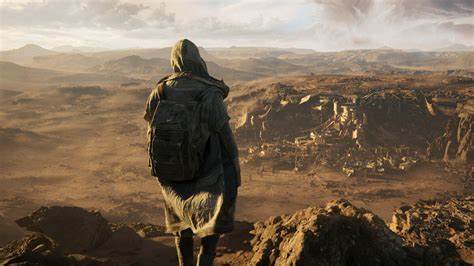 Snow in the Desert
Based on Neal Asher's short story and animated by Unit Image, "Snow in the Desert" is an action romance set in a barren world. Snow is an outlaw trying to survive as everyone seems keenly interested in hacking his most personal possession. Luckily, he finds someone who might want to keep him alive.
This 18-minute short revolves around a cast that includes Peter Vilhelm Franzén, Zita Hanrot, Alaïs Lawson, Jonnie Hurn, Piotr Michael, Julia Nathonson and Scott Whyte. With an interesting story and engaging visuals, "Snow in the Desert" is a memorable short from beginning to end. While the style falls within that realistic trend, there is something unique in execution. Aided by the alien visuals, this stood out more within that realistic category.
(4 / 5)