Same as the film genre, there aren't enough people that appreciate the slasher novel. There's more to them than just killers with an itch to slice and dice. Some, like Clown in a Cornfield by Adam Cesare for instance, are brutal conquerors in disguise, drawing their readers in through delicate savagery, likable characters, and a narrative that flows with surprising ease. I could wax poetic nonsense about this all day in an attempt to make myself sound prestigious, but I'll be blunt — it's amazing and you need to just fu**ing read it.
You know how people say "the meat just fell off the bone" when talking about good ribs, well the Clown in a Cornfield is a rack of excellent cooked ribs. The story slides right off the page and comes to life. (I say this as a compliment even though I hate when meat slides off the bone. I like it tough but that's just me).
Probably best known for the novel Video Night, this is Cesare's first dive into YA fiction and the result is an incredibly fast-paced, bloody slasher that gets right to the action with minimal loitering. It's labeled a YA novel only because the characters are all high school age but other than that there's really nothing YA about it.
Here's the official synopsis…
"Quinn Maybrook and her father have moved to tiny, boring Kettle Springs, to find a fresh start. But what they don't know is that ever since the Baypen Corn Syrup Factory shut down, Kettle Springs has cracked in half. On one side are the adults, who are desperate to make Kettle Springs great again, and on the other are the kids, who want to have fun, make prank videos, and get out as quick as they can. Kettle Springs is caught in a battle between old and new, tradition and progress. It's a fight that looks like it will destroy the town. Until Frendo, the Baypen mascot, a creepy clown in a pork-pie hat, goes homicidal and decides that the only way for Kettle Springs to grow back is to cull the rotten crop of kids who live there now."
Killer clowns, ya'll and these clowns aren't from outer space or Bill Skarsgard drooling over human veal. These are real killer clowns, old school creepy costumes and butcher knives.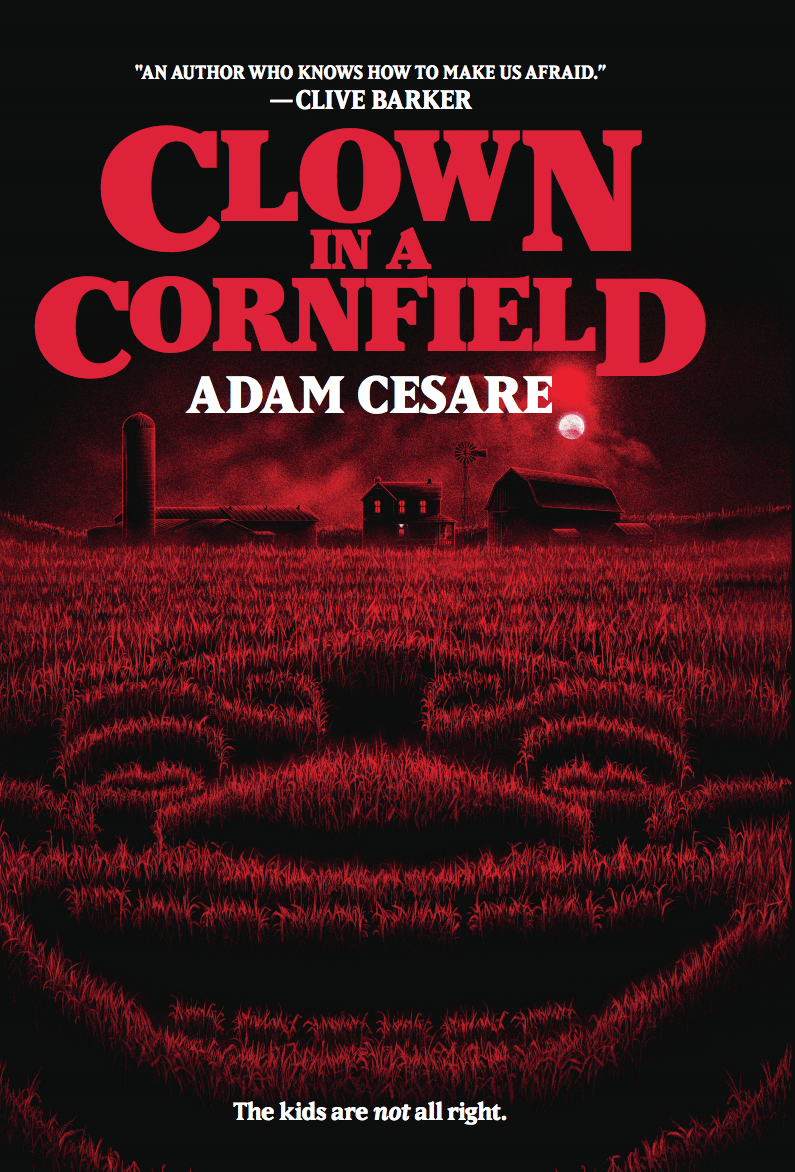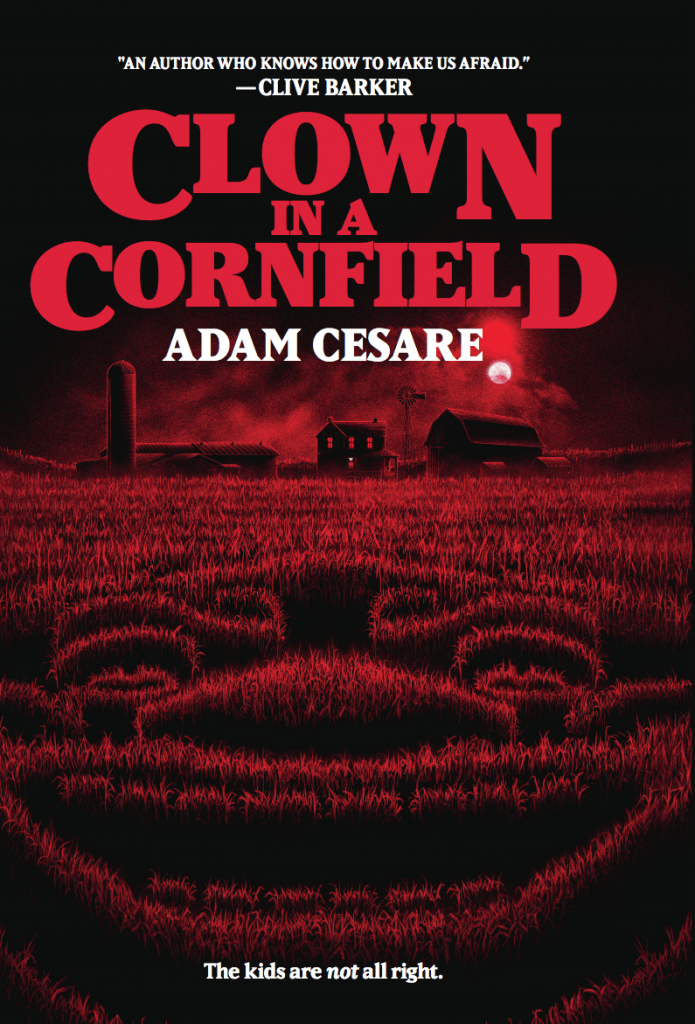 I kind of wished that this came out in 2017 so that it could've cashed in on the killer clown craze IT restarted, but where Pennywise was all thriller and almost no killer, these clowns aren't for dillydallying. It gets right to the chase almost too quickly, but by the climax, it balances itself out fairly well with most of the story taking place over a single night.
The novel starts with a tragic incident taking place in Kettle Springs, Missouri. A tragedy that will haunt the town and drag it into darkness. About a year later, new girl Quinn Maybrook, comes to town and almost immediately make friends with the local troublemakers. There's the glossy Queen Bee Janet (who I loved to death), Ronnie and her boyfriend Matt, and troubled rich boy Cole who almost everyone has a vendetta against.
Tensions are high in the town of Kettle Springs. There's a war going on between adults and teenagers as each generation blames the other for the town's problems. This book reminds me of Scream for a number of reasons, mostly because it's clever and though hyperbolized, stays grounded in reality. The characters are likable, the romances are established pre-book and unfold properly within the narrative, and the killer, or killers, are very real. They are real people with vendettas, burning with hatred that they feel the need to direct somewhere. It's easy to tell when Clown in a Cornfield is set and when it was written for the author uses it as a commentary on the current state of the world; social media, politics, and social prejudges. It's a good touch even if it goes a tad overboard at times.
Also, there is an LGBTQ relationship in the story that's no treated as some shocking spectacle but is instead normalized, which I really appreciated.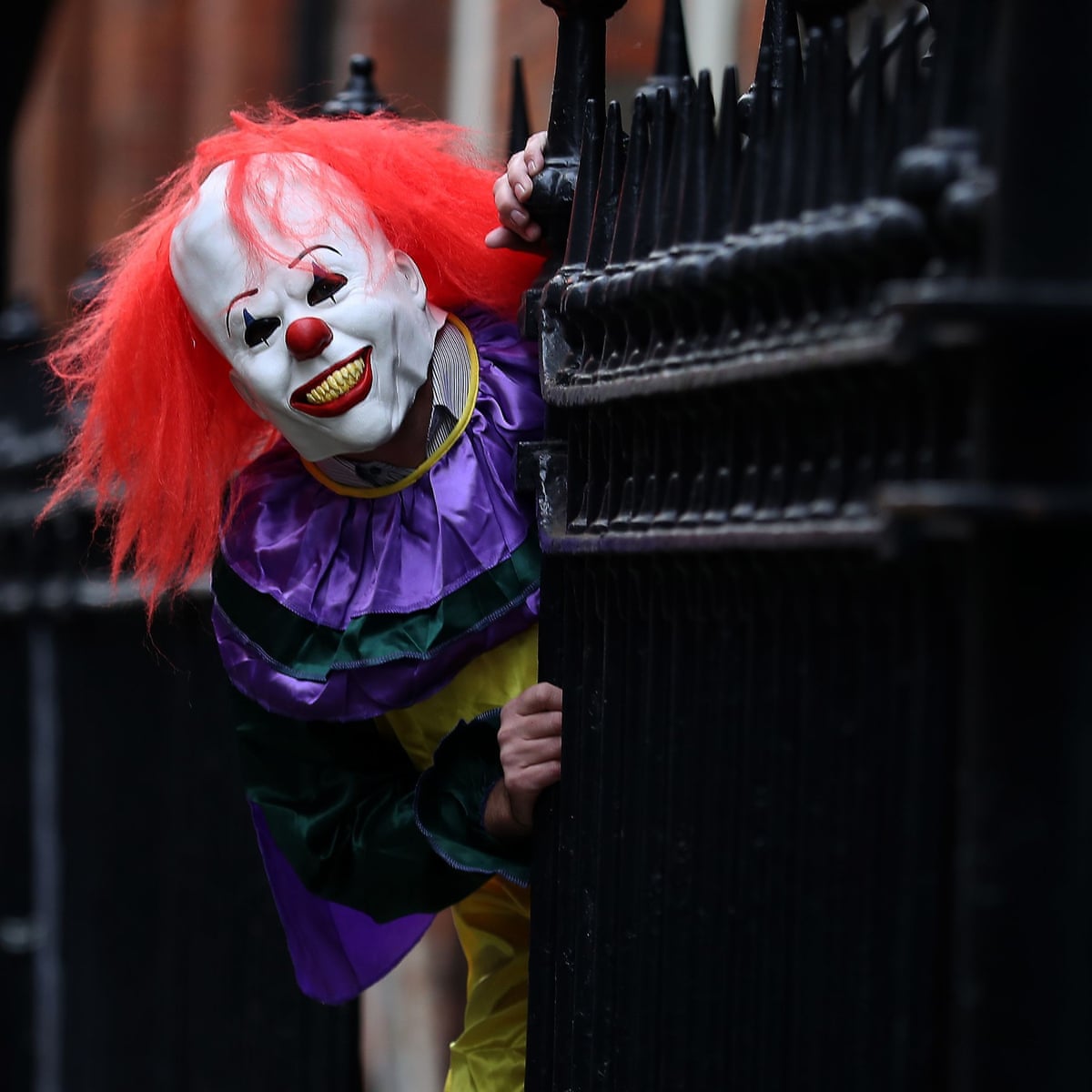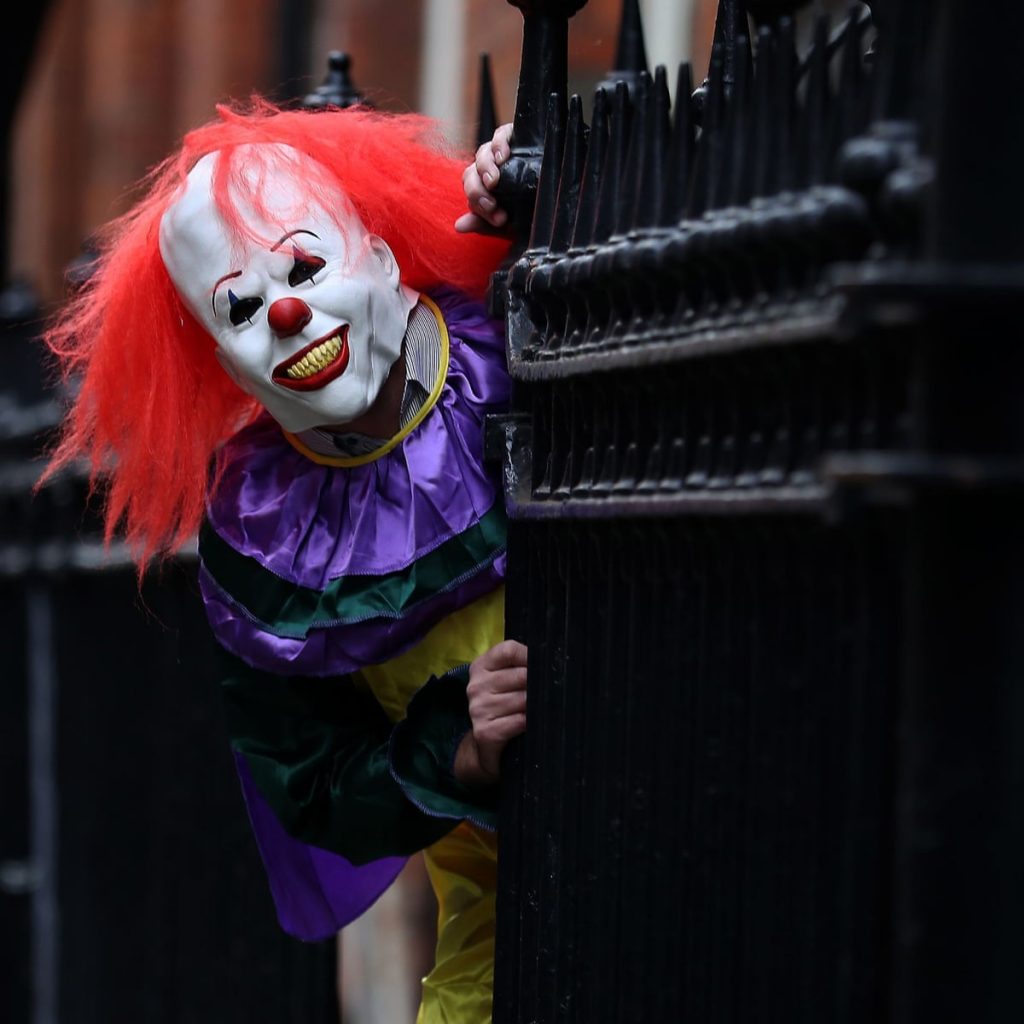 It's not exactly the deepest thing you'll ever read but something that will stay with you a lot longer than you expect.
Clown in a Cornfield is currently being adapted for a feature film, most likely on some streaming service because theaters are just cruel fantasies now, so read up before Amazon or Netflix spits it out.

(5 / 5)
Remember if you want to buy the books just click below and if you do, we get some $ from Amazon.
What Have We Done: Alex Finlay Produces Another Hit
Jenna: A stay at home mom with a secret assassin past
Donnie: An alcoholic rock star
Nico: An executive producer of a reality television show
They all have a past, but who is out to get them?
The Plot
Jenna, Donnie, and Nico share a troubled past. They were all orphans who lived at Savior House — which is much less savior, much more terror. When their friend Benny, a famous judge, is murdered and the FBI comes looking, Jenna, Donnie, and Nico must race against the clock to figure out who is targeting them.
The Verdict
From the author of The Night Shift, which I reviewed here, I would expect nothing less than what Finlay has delivered. Finlay notoriously creates stories with palpable thrill and spine-tingling revelations.
I particularly enjoyed the character of Jenna. She is a reformed assassin living a normal life as a new stepmom. When she is called in to make a hit and her family is threatened, she goes badass mom on 'em. While I still thought Donnie and Nico as characters were engaging, it was nothing for what I felt for Jenna.
Also, major props to Finlay for creating a character that kills with a very unique weapon. Read it to find out more!

(5 / 5)
"The Writing Retreat" Gone Bad: Julia Bartz's Debut
Keeping it all in the family, Julia Bartz's The Writing Retreat is the debut novel of the sister of Andrea Bartz, author of We Were Never Here, which I reviewed here.
I was much more impressed with The Writing Retreat than I was We Were Never Here.
The Plot
Five up and coming female writers under 30 are invited to a writing retreat hosted by the reclusive and acclaimed horror writer Rosa Vallo. Rosa reveals the details of the retreat: each writer must complete a full length novel from scratch over the next month. The best novel wins a multi-million dollar publishing deal with Rosa.
Suddenly, the retreat turns into a nightmare when one writer goes missing in the snowy terrain outside.
The novel hinges on friendships in turmoil and has a focus on LGBT+ representation as well as interpersonal female relationships. The novel explores the dark publishing world and the search for fame and the Great American Novel.
The Verdict
This novel is atmospheric and intellectual, page turning, and the English major's required reading. I absorbed this novel and found Julia Bartz's writing and conceptual chops to be leagues above her sister's.
Ths novel releases on February 21, 2023 and it should be in your cart right now.

(5 / 5)
Buy it here!
A Murder in Reverse: "Wrong Place Wrong Time"
The Plot
"A brilliantly genre-bending, mind-twisting answer to the question How far would you go to save your child?"  — Ruth Ware, #1 New York Times bestselling author
Jen watches her son murder a stranger. Stab him to death. She and her husband, Kelly, watch as their son Todd is taken into custody.
The next morning, Jen wakes up and it's yesterday. Jen knows that at the end of the night, her son kills someone. She is determined to stop it.
Jen goes further and further back in time trying to discover why Todd murdered a stranger and how to stop it.
The Verdict
This book is twisty. Right when you think you know the ending, something else is there to prove that the story is more multifaceted than that. While the premise of the novel is simple, Gillian McAllister elevates a simple concept with deep, dark twists.
It is best that you don't know too much going into this one. For fans of Blake Crouch, this is such a good thriller with time travelling vibes.
(4 / 5)