Mr Mercedes was the first non-horror book of Stephen King's that I've read. It took me a moment to get into the flow of things. I've seen the cover in book stores a number of times (hey, remember book stores?!) but it took me Audible to take a stab at it. Remember, this is a spoiler free review so if you want to join the ride, just click on down here for audible or here for the novels (hell, you can even watch the TV show but I haven't seen that so YMMV). If you do click and buy we do get a bit of $ back.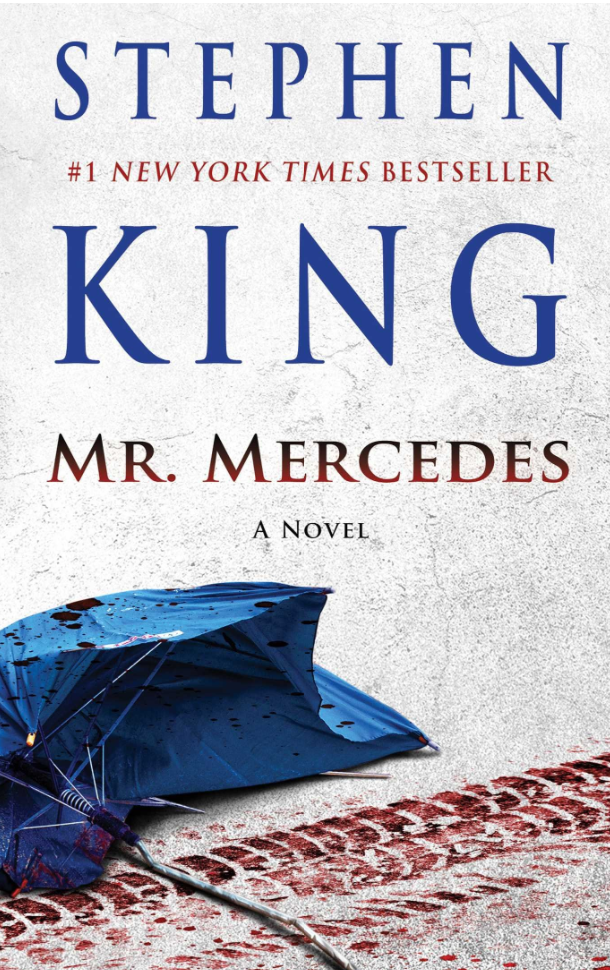 The narrative follows a familiar Stephen King pattern. Someone did something and another person just can't let it go (and that other person usually gets the brunt end of 'not letting go'). For Mr Mercedes, it's the 'ret det' (aka retired detective) Bill Hodges. If you've seen one old cop movie/show you've seen this trope before–it's the haunted past (shout out to Wedding Crashers!) play. A guy who put everything he had into a job only to feel that it wasn't good enough. No matter how many papers he graded, or how much content he developed or how many millions he saved the university per yea….err…wait…sorry.
Mr Mercedes is a game of cat and mouse–but we aren't always sure which is the cat and which is the mouse. As true with any King book, the good guy can't do it alone and sometimes it's the accepting that one needs help that is the key to solving a mystery or even one's past.
The character growth for Hodges is something that drew me to this story. Maybe it's my age or my fondness of my dad, now deceased, but there is something that rings true about Hodges. I don't think you have to be an older person to connect with him — merely one whose lived.
Introduced in this series is the very cool character of Holly Gibney. Holly makes this novel. It might be a yin to the yang thing, but I think everyone needs a Holly Gibney in their lives. The gang they form reminds me a bit of The Darktower series meets Stand By Me. Again, maybe it's my age showing.
The Audible Difference – Will Patton
Will Patton got me into Audible. One sample and I was hooked. I could listen to this man read a menu at Denny's. The Audible might make this story shine but the writing stands on it's own (King Me!). When in doubt, Jim suggests to try both of them! Plus, if you watched the TV show drop Jim a line and tell him what he's missed.

(5 / 5)
Mr Mercedes via Amazon
If you want to check the book/movie/show out, feel free to click on below via Amazon. Remember, if you buy, we do get $.