A couple of months ago, I read Samanta Schweblin's "Fever Dream," a novella I raced through in one sitting, compelled by the weirdness and creepy vibe the story gave off. I hardly knew what was going on and had no definitive answers to that by the time I finished; however, I immediately wanted to pick it up and reread it again. Schweblin has a way of creating an ambience in which the reader lives, treading water and grappling for the concrete side of the swimming pool to hang onto. Schweblin's short story collection, Mouthful of Birds, is no different.
Some of my favorite stories were towards the beginning of the collection: "Preserves," "Butterflies," and "Mouthful of Birds." The story "Olingiris" towards the middle of the collection was also a favorite.
In "Preserves," the reader follows mysterious events shrouded in fog to watch a young woman and her partner shrink their baby in the womb until the woman spits it out, the size of an almond. The pair follow directions carefully, drinking tinctures and observing visitation closely. Schweblin is the master of making you question what the hell is even going on while you're still voraciously turning the pages. This story comments on deep political issues below the surface, and considering Schweblin is Argentinian, perhaps some cultural commentary is happening as well.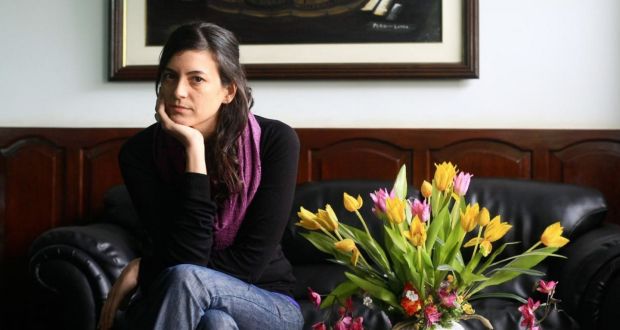 "Butterflies" is the greatest two-and-a-half-page story that I've ever read. The surrealistic quality that Schweblin brings to fiction is dreamlike and effervescent. In "Butterflies," a father waits for his daughter outside of school, and when butterflies fly from the school, the father crushes one. He seems to intuit that he has killed his own daughter. Summarizing Schweblin's prose really deduces its merit, and there is just no way to put into words how masterful she is. If you only read one story by Schweblin, this is a great one to pick. "Butterflies" is a condensed version of Schweblin's style and will hook you immediately.
"Olingiris" is a story that follows a couple women, jumping in perspective so that the reader travels with the lower-income women and what they do to get by. In true Schweblin style, this is a corporation that hires women to let other women rip hair from their bodies one by one with tweezers, an event that seems to be very ritualistic and stress relieving for the rich women paying to exacerbate their disappointment with their own lives into the pain for the "model." This story does really dynamic things with perspective and shifting expectations.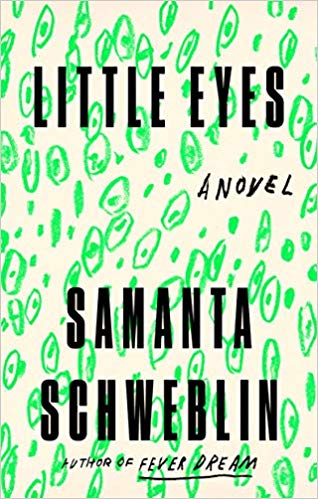 I'm so glad that Schweblin has another novel being published in English in May. I just cannot get enough of her creepy, twisting narratives and highly anticipate Little Eyes this spring.

(5 / 5)