One thing I love in a story is when a strong friendship is central to the plot. Whether it's Lord of the Rings or Scooby Doo, I think having character growth based on relationships with friends is a great choice. Bonus points if that friendship/friend group then has to go through a horrifying experience. Undead Girl Gang was pretty much exactly that: a group of teenage girls who team up to solve a series of murders at their high school. Oh, and three out of four of them are zombies. 
Zombies! Hell yeah! How does that happen?
Mila Flores is a young witch who is reeling from the mysterious suicide of her best friend, Riley. Not convinced that Riley committed suicide, Mila decides to take matters into her own hands. Using a creepy old book, she casts a spell to raise Riley from the dead, hoping that Riley will have information about her murderer. Things don't go exactly as planned. Mila does resurrect Riley, but she also brings back June and Dayton, two overachieving bullies who also recently died. Unfortunately, Riley, Dayton, and June have no memories of the nights they were killed, making them pretty useless. And, to top it all off, they keep their fatal injuries, leaving them with gashes, decay, and broken necks that make them horrifying to look at. Hell bent on getting the truth, Mila, Riley, June, and Dayton set out to solve their own murders. 
Fun!
This book is really fun. One great choice Anderson made was to give this book a lighthearted tone. While yes, there are some dark moments where the dead girls grapple with their lost lives, the majority of the book is a comedy where Mila has to prevent the undead girls from terrorizing the town and deal with a motorcycle gang of older witches opposing what she's done. The dialogue in the book was pretty realistic and not the annoying, stilted dialogue that we see when many authors try to write teens. This made the book very easy and compelling to read.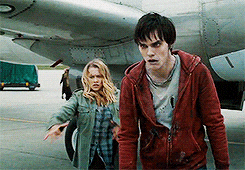 The real strength of the book is its characters. Riley and Mila act as foils to each other, but both grow and develop into their strengths. Seeing a strong friendship between girls at the heart of this book was wonderful. June and Dayton also realize the flaws in how they treated people and many of the well-meaning characters get called out for how their actions harmed others.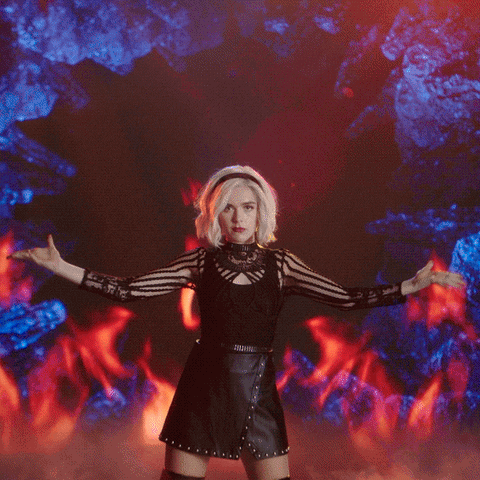 Later on, there's a truly fantastic reveal of who the killer is, which literally made me say "oh damn!" I love it when books can elicit that reaction. To me, that reveal was furthered by the body horror element of the story, which was done surprisingly well. I still get a little shiver thinking about both the zombies and the curse placed upon the killer.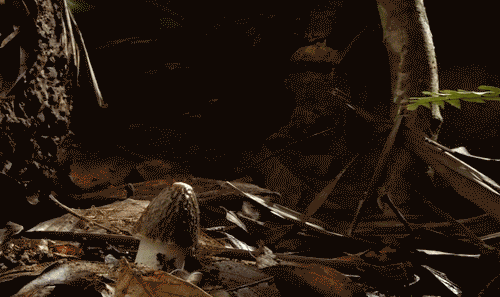 Finally, I also really appreciated the representation in this book. For one thing, the author treats Wicca, the religion that Mila follows, with a lot of respect where a lot of authors would have given it a much less nuanced treatment. The book is also Own Voices for the Mexican representation. Mila incorporates some of her Mexican heritage into her witchcraft and deals with being a minority in a majority-white town. Mila is also fat and accepting of her different body size. That is incredibly refreshing for me to see in a genre where fat people are often not treated very well, to say the least.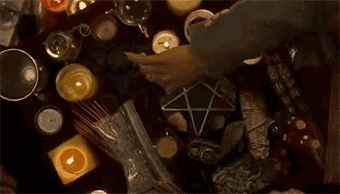 Why not give it five Cthulus then?
Ultimately, the story was pretty predictable. The first person that the girls consider was obviously not the killer, and it doesn't take a huge leap to figure out who the murderer actually is. At the same time, though, the motives for the actual murderer were not realistic in my mind. Their motives confused me a lot.  Because of that, I thought the pacing was a little bit off and that the killer's explanation of their motives could have been explained a little more.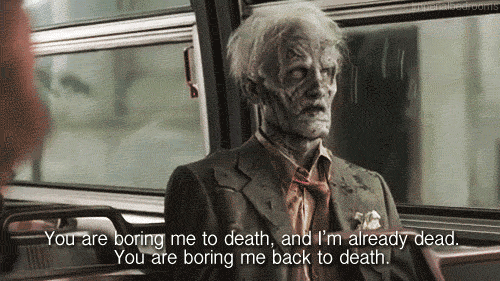 Final Thoughts
I really enjoyed Undead Girl Gang. It was a fun, quick, spooky romp that is basically like if Heathers met The Evil Dead if the Deadites weren't evil. It's not too scary, but has a lot of body horror and existential elements. Personally, I would definitely read more horror comedy from this author. I came out of it wishing I was part of a zombie girl gang in real life.
(4 / 5)
"The Writing Retreat" Gone Bad: Julia Bartz's Debut
Keeping it all in the family, Julia Bartz's The Writing Retreat is the debut novel of the sister of Andrea Bartz, author of We Were Never Here, which I reviewed here.
I was much more impressed with The Writing Retreat than I was We Were Never Here.
The Plot
Five up and coming female writers under 30 are invited to a writing retreat hosted by the reclusive and acclaimed horror writer Rosa Vallo. Rosa reveals the details of the retreat: each writer must complete a full length novel from scratch over the next month. The best novel wins a multi-million dollar publishing deal with Rosa.
Suddenly, the retreat turns into a nightmare when one writer goes missing in the snowy terrain outside.
The novel hinges on friendships in turmoil and has a focus on LGBT+ representation as well as interpersonal female relationships. The novel explores the dark publishing world and the search for fame and the Great American Novel.
The Verdict
This novel is atmospheric and intellectual, page turning, and the English major's required reading. I absorbed this novel and found Julia Bartz's writing and conceptual chops to be leagues above her sister's.
Ths novel releases on February 21, 2023 and it should be in your cart right now.

(4.5 / 5)
Buy it here!
A Murder in Reverse: "Wrong Place Wrong Time"
The Plot
"A brilliantly genre-bending, mind-twisting answer to the question How far would you go to save your child?"  — Ruth Ware, #1 New York Times bestselling author
Jen watches her son murder a stranger. Stab him to death. She and her husband, Kelly, watch as their son Todd is taken into custody.
The next morning, Jen wakes up and it's yesterday. Jen knows that at the end of the night, her son kills someone. She is determined to stop it.
Jen goes further and further back in time trying to discover why Todd murdered a stranger and how to stop it.
The Verdict
This book is twisty. Right when you think you know the ending, something else is there to prove that the story is more multifaceted than that. While the premise of the novel is simple, Gillian McAllister elevates a simple concept with deep, dark twists.
It is best that you don't know too much going into this one. For fans of Blake Crouch, this is such a good thriller with time travelling vibes.
(4 / 5)
Woom: An Extreme Horror Novel
"That doesn't invalidate it," Angel said. "There's no statute of limitations on pain."
The Plot
Angel is a man who knows pain: physical, mental, sexual. The story begins with Angel visiting Room 6 at the Lonely Motel and ordering a plus-size sex worker to his room. What comes next is Angel's retellings of painful stories while performing sexual acts on the sex worker, Shyla.
The novel reads as a book of short stories, as Angel relays stories to Shyla and she tells him stories back. This is a novel of pain and disgust. Angel's stories are so dark and traumatic that Shyla can't believe they are true. As Angel bares his soul, we see a side of him that is melancholy and unable to process hurt in a natural way.
The Verdict
This novel is full of disgusting visuals and isn't afraid to get dirty. This truly is an extreme horror novel. As a warning, there is discussion of feces, blood, rape, sex, and body horror. This novel is not for the faint of heart. You'll close this short novel feeling dirty. Angel is a character that begs for sympathy while his stories narrate that he may not be as innocent as he perceives.
When the subtitle says this novel is extreme horror, believe it. Only the strong will survive Duncan Ralston's Woom. It is more splatterpunk than anything, but true literary quality lies beneath the filth.
(4 / 5)
Read it yourself by clicking below!