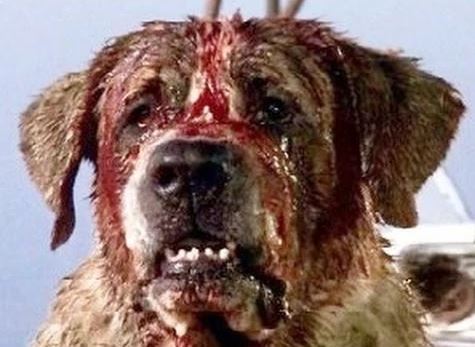 "Vic and Blood" by Harlan Ellison started life as the Nebula Award-winning novella "A Boy and His Dog" (1969). With an extensive publication history, I want to clarify that I read The Harlan Ellison Collection edition published by Open Road Integrated Media in 2014.
The novel, or collection of short stories, follows the violent boy, Vic, and his telepathic dog, Blood. Already, a winning combination. In each novella that makes the novel, the two struggle to survive a nuclear post-apocalypse where men fight amongst themselves for resources. I purposely say men because this is one of the works that started the sparse women after the apocalypse trend.
Vic is impulsive, cruel, and immature but loyal to his dog. Blood sees himself as a mentor, though equally impulsive and eager to manipulate. These aren't heroes. At times, they are villains, but they are always survivors. Ellison inspired the worlds of the original Fallout, Mad Max 2, and several other nuclear post-apocalypse tales to follow.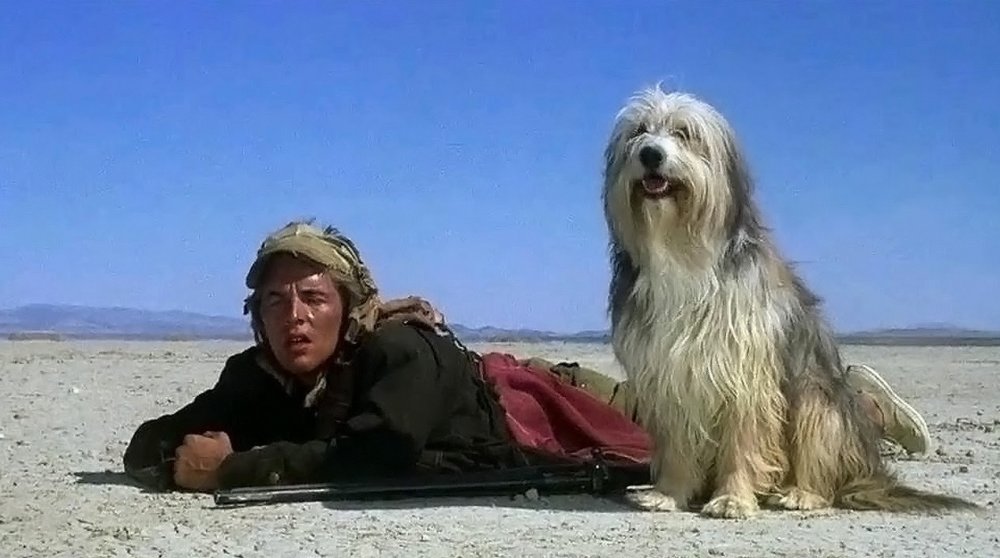 The Analysis
I want to start with criticism because the work has problems that need addressing. This novel, like the genre it subverts, is heavily focused on the male perspective. While I never believe that any work belongs to one group of people, I will point out that the novel only has one female character. Even with that fact, violence against women riddle the work. No character is morally good or framed as such, but that is poor consolation to readers genuinely troubled with this content.
As this is old hat worthy of subversion, readers might look to Lauren Beukes' "Afterlife."
If one can look past this, readers will find a twisted fable that satirizes the Lassie tales of old, mocking the era that produced it. "Vic and Blood" unravels like a perverse coming-of-age tale. As the old name implies, "A Boy and His Dog," this novel is a subversion of the idolized relationship of a young boy and his trusted canine companion. The dependent nature of their relationship, added with their toxic traits, creates friction that is enthralling to read. It is also a rather short read, consisting of three novellas, yet manages to capture a desperate world struggling to maintain nostalgia.
The novel ends abruptly and bleak. Sadly, Harlan Ellison passed away in 2018 before he finished the sequel. However, an adaptation of the intended novel was published posthumously, combining much of the intended material through another author's execution. A worthy subject to comment on in a later review.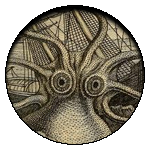 Rating
"Vic and Blood" is bleak and riddled with dark humor that satirizes the days of old. While the commentary is less relevant today, it laid the groundwork for creators to come. Though the narrative voices are alluring, the audience feels limited for modern-day readers. However, I will rate this work a 4 out of 5 for how it continues to haunt future creators.
(4 / 5)
"The Writing Retreat" Gone Bad: Julia Bartz's Debut
Keeping it all in the family, Julia Bartz's The Writing Retreat is the debut novel of the sister of Andrea Bartz, author of We Were Never Here, which I reviewed here.
I was much more impressed with The Writing Retreat than I was We Were Never Here.
The Plot
Five up and coming female writers under 30 are invited to a writing retreat hosted by the reclusive and acclaimed horror writer Rosa Vallo. Rosa reveals the details of the retreat: each writer must complete a full length novel from scratch over the next month. The best novel wins a multi-million dollar publishing deal with Rosa.
Suddenly, the retreat turns into a nightmare when one writer goes missing in the snowy terrain outside.
The novel hinges on friendships in turmoil and has a focus on LGBT+ representation as well as interpersonal female relationships. The novel explores the dark publishing world and the search for fame and the Great American Novel.
The Verdict
This novel is atmospheric and intellectual, page turning, and the English major's required reading. I absorbed this novel and found Julia Bartz's writing and conceptual chops to be leagues above her sister's.
Ths novel releases on February 21, 2023 and it should be in your cart right now.

(5 / 5)
Buy it here!
A Murder in Reverse: "Wrong Place Wrong Time"
The Plot
"A brilliantly genre-bending, mind-twisting answer to the question How far would you go to save your child?"  — Ruth Ware, #1 New York Times bestselling author
Jen watches her son murder a stranger. Stab him to death. She and her husband, Kelly, watch as their son Todd is taken into custody.
The next morning, Jen wakes up and it's yesterday. Jen knows that at the end of the night, her son kills someone. She is determined to stop it.
Jen goes further and further back in time trying to discover why Todd murdered a stranger and how to stop it.
The Verdict
This book is twisty. Right when you think you know the ending, something else is there to prove that the story is more multifaceted than that. While the premise of the novel is simple, Gillian McAllister elevates a simple concept with deep, dark twists.
It is best that you don't know too much going into this one. For fans of Blake Crouch, this is such a good thriller with time travelling vibes.
(4 / 5)
Woom: An Extreme Horror Novel
"That doesn't invalidate it," Angel said. "There's no statute of limitations on pain."
The Plot
Angel is a man who knows pain: physical, mental, sexual. The story begins with Angel visiting Room 6 at the Lonely Motel and ordering a plus-size sex worker to his room. What comes next is Angel's retellings of painful stories while performing sexual acts on the sex worker, Shyla.
The novel reads as a book of short stories, as Angel relays stories to Shyla and she tells him stories back. This is a novel of pain and disgust. Angel's stories are so dark and traumatic that Shyla can't believe they are true. As Angel bares his soul, we see a side of him that is melancholy and unable to process hurt in a natural way.
The Verdict
This novel is full of disgusting visuals and isn't afraid to get dirty. This truly is an extreme horror novel. As a warning, there is discussion of feces, blood, rape, sex, and body horror. This novel is not for the faint of heart. You'll close this short novel feeling dirty. Angel is a character that begs for sympathy while his stories narrate that he may not be as innocent as he perceives.
When the subtitle says this novel is extreme horror, believe it. Only the strong will survive Duncan Ralston's Woom. It is more splatterpunk than anything, but true literary quality lies beneath the filth.
(4 / 5)
Read it yourself by clicking below!