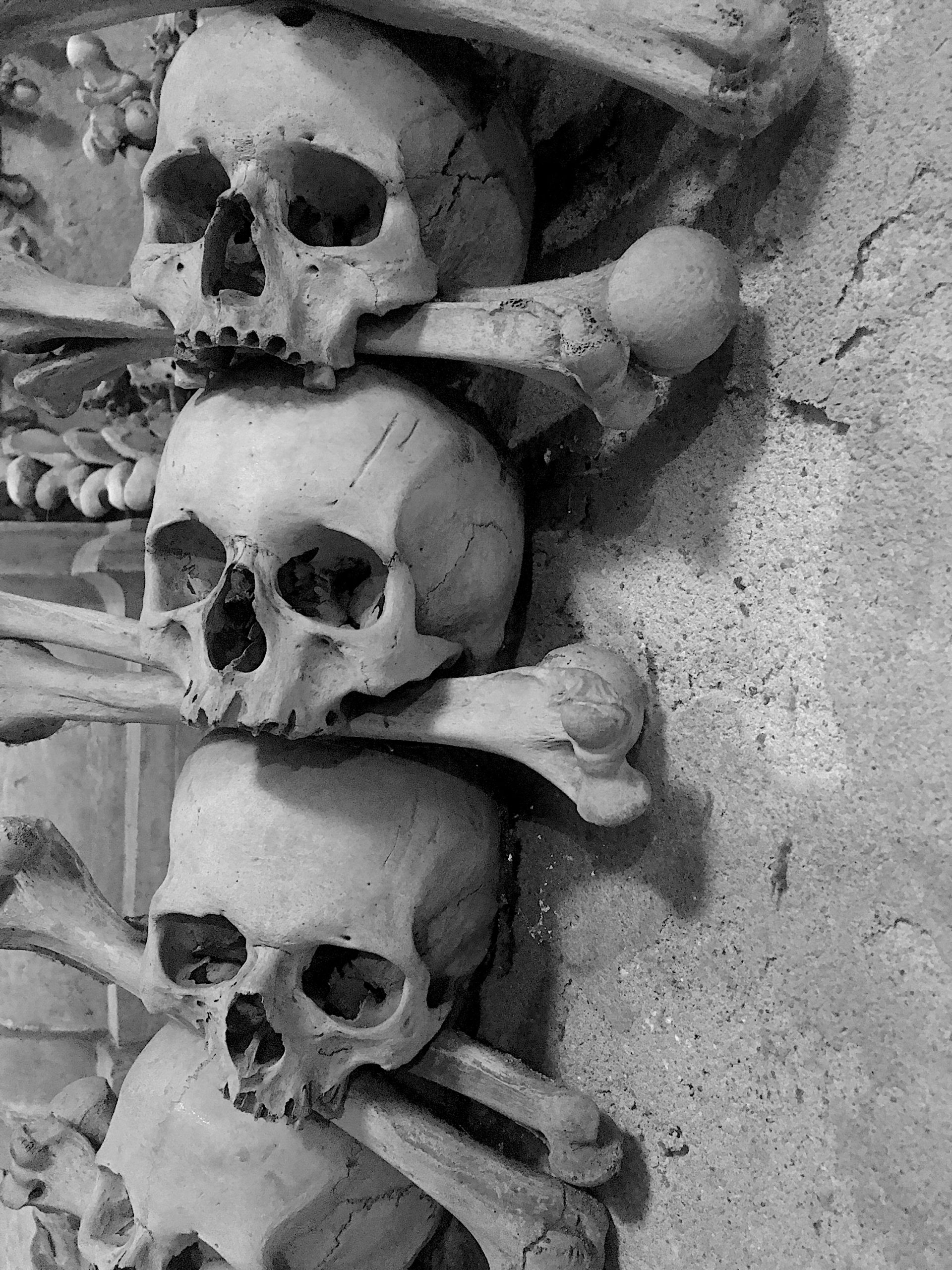 Summer of Reading: CourtCourt's Recommendations
Novels, short stories, comics and more.
Well folks, it's July: we're now halfway through this year. These past few days I've been reminiscing through some old travel photos (peep my old friends from the Sedlec Ossuary above). Since traveling is a bit out of the question right now – at least for us living here in the United States – I decided reading is the second closest thing to it. I now present you with a list of summer recommendations to read the hot days away. These ten books are just a few of my scary favorites.
The Between by Tananarive Due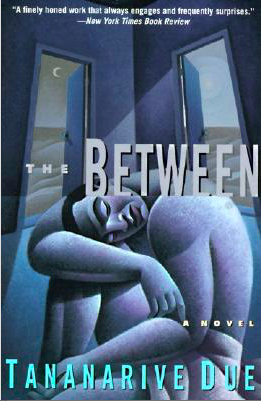 "Hilton was seven when his grandmother died, and it was a bad time. But it was worse when she died again."The Between pg. 1
If you're not reading Tananarive Due, you need to get on it. The Between is her debut novel, and an astounding one at that. She has been and continues to be a pivotal voice in horror, using it to scrutinize and condemn racism and oppression that often dwell in the genre. In the Between, we follow Hilton, a thirty year old man haunted by death, nightmares and unnatural realities. When his wife, Dede, receives racist threatening letters from a man she once prosecuted, Hilton makes it his mission to find the man terrorizing his family. But what if the truth is not even from this world?
Things We Lost in the Fire by Mariana Enriquez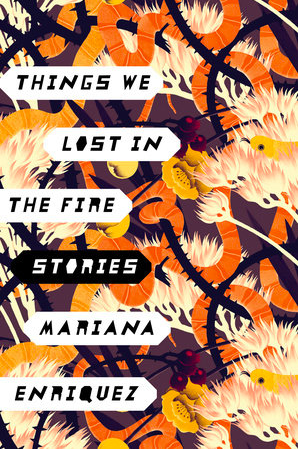 There is a lot of South American horror we need to keep our eyes on, and Things We Lost in the Fire is one of them. Translated in English by Megan McDowell, Mariana Enriquez takes us to Argentina with eerie stories of black magic, ghosts, history, violence and political deceit. This short story collection, infused with different aspects of horror from cosmic and gory to gothic and psychological, is a force to be reckoned with.
The Farm by Joanne Ramos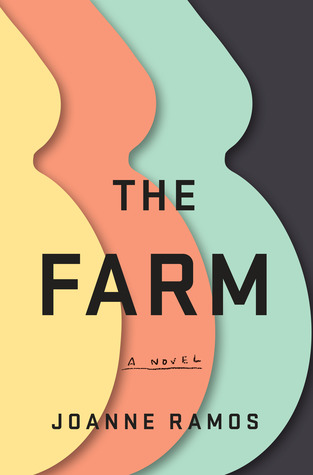 The Farm is dystopian thriller about race, families and capitalistic control. The story takes place in a fictional facility called Golden Oaks, aka "the Farm," where women live as surrogates for wealthy clients. Once the women enter the facility, they belong to the Farm and all their autonomy is gone. The novel follows four women in the facility, and Ramos details their experiences in suspenseful and jarring prose.
Poso Wells by Gabriela Alemán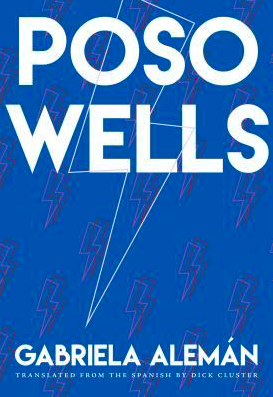 This is a fast-paced feminist eco-thriller. Women in Poso Wells continue to disappear. But the political leaders of the settlement couldn't care less; their only concern is the upcoming election. When the leading presidential candidate and his posse are electrocuted, dark mysteries and secrets unveil an even more horrifying reality. Translated from Spanish to English in 2018, this book uses elements of horror, sci-fi and humor to tell a tale just as relevant now as it was when Alemán wrote it in 2007.
Satanic Panic: Pop-Cultural Paranoia in the 1980s edited by Kier-La Janisse and Paul Corupe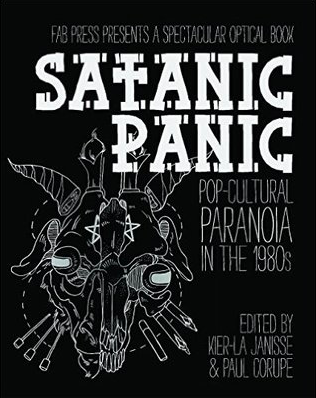 The Satanic Panic, one of the world's many moral panics, was a tumultuous time that impacted much of the English speaking world. While parents feared D&D and heavy metal, lies and misinformation ruined the lives of countless people, including young adults (e.g. the West Memphis Three) and teachers. Satanic Panic: Pop-Cultural Paranoia in the 1980s is a collection of visual and written accounts from various people who experienced this unforgettable era. Photographs and essays of horror movies, Christian comics, board games and religion are just the cusp of this extensive anthology.
Monstress by Marjorie Liu and Sara Takeda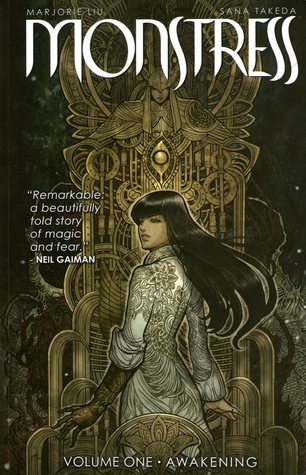 Monstress is a beautifully illustrated steam punk horror-fantasy comic series. There are currently five volumes, but here's a simplified plot: Set in 1900's Asia, Maika struggles with the trauma of war while fighting to control her psychic link to a powerful monster. The story is filled with an array of magical creatures, demons, humanoid wolves and talking cats with big personalties. There is so much to love about this dark and inventive comic. I couldn't put it down.
Preacher (Complete Collection) by Garth Ennis and Steve Dillon
The entire Preacher series is difficult to describe in only one paragraph, so I'm going to do it in two. In short, the story is about preacher Jesse Custer, Tulip O'Hare and Irish vampire Cassidy, all on a mission to literally find God and ask him, "Hey God! What's the big idea? Why'd you dip out when a demon and angel procreated a creature named Genesis? The world is kind of a crapshoot right now, man. Thanks for nothing, you piece of shit." (Okay not verbatim but you get the idea.) But that's only the big, vague picture. Preacher is encapsulated with fantastical story arcs and virtually everything you could ever want in a comic book series: sibling cannibals, Arseface, serial killers, political Vatican cults, Jesus on a bicycle.
Now, how you feel about religion may impact how you feel about Preacher. From a religious perspective, the best way to describe the series would be "blasphemous." If you're like me, blasphemy might be one of the reasons you love it (where are all my lapsed Catholics at?). Preacher is by no means a perfect comic – at least by my standards – as there are some themes and moments that are… problematic. But then there are many times where the series was well ahead of its time, sometimes even a little progressive given that it was published from 1995 to 2000. But my most favorite part of all is the art. Even when the dialogue goes a bit on an endless tangent, Dillon's illustrations always make up for it. They are detailed, colorful, exciting and wonderfully disgusting. Preacher is just so damn fun to read, and reread, and rereread… I recommend you join the fun.
Get in Trouble by Kelly Link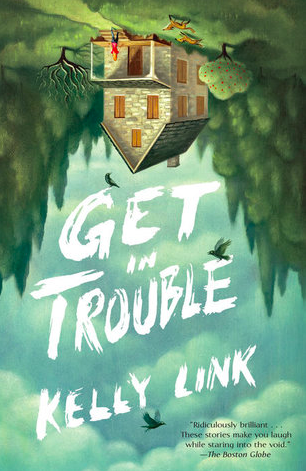 Get in Trouble is another fantastical short story collection by Kelly Link. In this collection, she creates magnificent worlds filled with ghost boyfriends, demon lovers, pocket universes and microchipped teenagers. While every story is a standout, my favorite is "I Can See Right Through You," a story filled with Ouija boards, movie stars and murder. Exhilarating and spooky, Get in Trouble is unforgettable.
Her Body and Other Parties by Carmen Maria Machado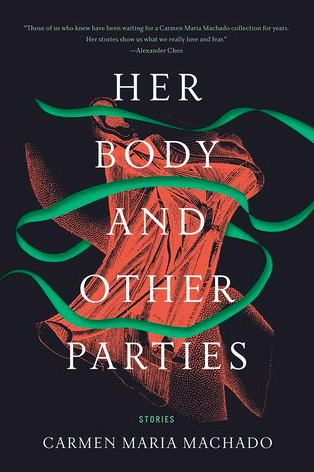 Machado shows just how incredible of a writer she is in her 2017 debut. Her Body and Other Parties is the winner of both the Shirley Jackson Award and National Book Award. The collection consists of eight stories, each encapsulating elements of body horror, magical realism, apocalypses and science fiction. In haunting prose, Machado illuminates the outlandish, yet very authentic, realities that strike women's lives and their bodies.
The Shining Girls by Lauren Beukes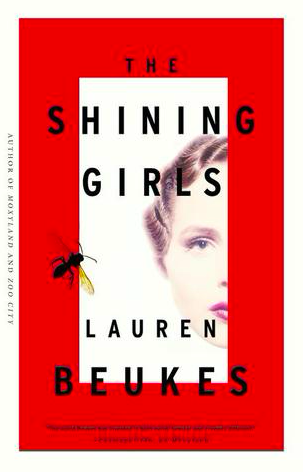 Shining Girls is the story of a time traveling serial killer named Harper Curtis. When Curtis finds a House in 1930's Chicago, he travels through centuries to destroy the lives of shining girls. With limitless ability to escape the scenes of his crimes, he's never been caught. But when one of his victims, Kirby Mazrachi, escapes, it's now Harper's turn to fear for his life.
Beukes has a knack for writing serial killers. Shining Girls is a genre bending exploration of fantastic histories and a condemnation of violence against women.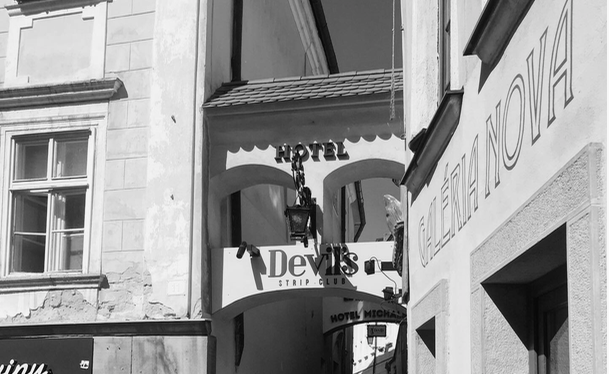 What are you reading this summer?
Tell us in the comments, we want to know! And while you're at it, make sure to check out more of what we're reading here at Haunted MTL.
*Cover photo and final photo taken by CourtCourt, May 2019.
*Book photos screenshot from Goodreads
Brutality, Motherhood, and Art: Nightbitch Review
"In the distance, she heard her husband in the backyard call for her , but she was not that woman anymore, that mother and wife. She was Nightbitch, and she was fucking amazing. It seemed she had been waiting for this for a very, very long time." -pg 89, Nightbitch by Rachel Yoder
Nightbitch is the debut novel of Rachel Yoder about a stay-at-home mother coming to terms with the loneliness and brutality of motherhood. The main character, only referred to as The Mother, begins to undergo a frightening change as she sinks deeper into a depressive state. She transforms into Nightbitch, an animalistic creature full of anger, bloodlust, and freedom. The Mother must utilize the help of a strange book and a group of multi-level marketing mommies to harness her newfound strength before she loses herself or her family.
The novel is a stunning commentary on the everyday violence of motherhood centered within the context of werewolf and mystical woman mythos. The Mother spends much of the book contemplating her future and the abandonment of her dreams. Specifically, she grapples with the loss of her ability to create art, her longtime passion. On a larger scale, Nightbitch examines how many women are asked to stop being individuals after having children and only become mothers–existing only in the presence of their child. The message is clear, poignant, dark, and at times, hilarious. The prose and structure of the book are abnormal, however, it works with the overall messaging and plot.
As far as negatives go, Nightbitch was pretty ambiguous. This was by design, and created an aura of magical mysticism around many of the characters and events. The Mother is the definition of an unreliable narrator. However, towards the end of the book, I would have liked a little more clarity in what certain characters knew.
Nightbitch is a must read for any parent. As a non-parent, I highly recommend it for those interested in feminist horror or more avant-garde approaches to horror narratives. Those who don't like books with heavy introspection or ambiguous storytelling may enjoy something else, however I still think it is an interesting read nonetheless.
(4.4 / 5)
Gothic, Ghosts, and Tlachiqueros: The Hacienda Review
"Dread washed over me. Had she been sitting there, watching me sleep, the whole night? Her skin gleamed like candle wax in the light; then she grinned and whatever color her eyes had been before, now they turned red. In an instant, her skin transformed, dried and desiccated into leather, and her teeth grew long and needle sharp." -pg 214, The Hacienda by Isabel Cañas
The Hacienda is a gothic horror novel by Isabel Cañas set in the wake of Mexico's War for Independence. The debut novel by Cañas, it delivers a classic haunted house tale with a twist of Mexican high society. Recently made homeless by the execution of her father, Beatriz marries Don Solórzano to escape her cruel treatment by her relatives. However, once she joins him on his estate, she finds that the promise of a new life holds dark secrets and darker spirits. She enlists the help of a priest, Andrés, to uncover both. Together, they find the home has more dangers than they bargained for. And more threats both supernatural and far too material await every corner.
I adored The Hacienda from start to finish. Cañas's prose was accessible but full of deep imagery. While told from the perspective of both Beatriz and Andrés, neither outweighed the other. The perspectives were interesting and the transition between the two was well executed throughout the novel. I usually don't seek out romantic books, but I loved the romantic and sexual tension between the two main characters. Specifically since the romantic tension developed within both perspectives, the relationship's "will-they-won't-they" felt both plausible and full of stakes. And of course, The Hacienda was spooky! I loved the way the spirits manifested and the impact that had on the characters.
My only minor criticisms would be the resolution was fairly quick and mostly offscreen. Though maybe I'm just saying that because I wanted to keep reading, even after the book ended! I also found myself slightly annoyed at the characters for not picking up on some of the more obvious clues to what had happened in the house.
A thoroughly enjoyable gothic (and dare I say, romantic) novel that kept me on the edge of my seat, I highly recommend The Hacienda. If you enjoy haunted house tales, you will enjoy this book.
(4.8 / 5)

Preorder Isabel Cañas's new book Vampires of El Norte now!
"The Family Game" Glimpses Into The 1%
Are their traditions innocent or are they darker than they seem?
The Plot
Harry, short for Harriet, is a British writer gaining popularity after the publishing of her first novel. She meets Edward, a member of the widely known Holbeck family, and the two strike up a relationship. The Holbecks are high powered executives, running family businesses that bring in massive amounts of wealth. When Harry learns she is pregnant, the couple decide that it is finally time for her to meet the family.
During her first meeting with the family, Edward's father, Robert gives Harry a vintage tape that he says holds a story that he'd like her to listen to. As Harry listens to the tape, she begins to believe that the Holbecks have done some very bad things.
As she continues visiting the family, their strange traditions are revealed to her. The games that they play traditionally involve darkness and fear. Can Harriet find out the truth about the mysterious Holbecks?
The Verdict
Catherine Steadman outdoes herself in The Family Game. She creates such a mysterious family in the Holbecks and their dynamics are intriguing. Readers will follow Harry as she tries to determine the truth about Robert's misdoings. The cast of family characters are a wonder to watch. We've all always wondered what the extremely rich live like. Harry shows us their virtues and misdeeds.
The novel really remarks on the power of wealth and the wealthy's ability to commit audacious crimes and pay for them to go away. Robert, as the patriarch of the family, is a prime example of such. As Harry begins to discover that Robert may be confessing to a series of murders on the cassette tape, she must decide how to proceed. She knows that the power that Robert holds cannot be taken lightly.
As Harry navigates potentially deadly Christmas traditions, she races for the truth, unable to forget once she finds it. Harry is such a compelling character – a developing mother willing to risk life and limb to protect her unborn baby. Harry is brave and unapologetic and is a true testament on how to write a female main character.
It was very difficult for me to decide between 4 and 5 Cthulus, so we will call it 4.5. This is a novel I highly recommend thriller lovers check out.

(4.5 / 5)