We owe so much to our moms. They give us life, care for us through our childhood. And they give us fun and interesting emotional issues that we can talk about with our therapists. 
Some moms just go above and beyond, though. Some moms make their kids into household names.

Hopefully, they also taught them how to get blood out of fabric. (Hydrogen peroxide and cold water.)

Today, let's salute the moms who made an art out of screwing up their kids and caused buckets of blood to be shed.

Pamela Voorhees
Mrs. Voorhees isn't the worst mom on the list. That's why she's only number five. 
Pamela loves her son. She tries to do right by him, even though she was only sixteen when he was born. It's also highly hinted that his conception wasn't exactly voluntary. 
Despite that, Pamela loves her son. Loves him enough to kill.
Too bad she doesn't love him enough to set a better example for him. She led him down the road to being a killer. Not exactly Dr. Spock approved.
Mrs. Bates
The eventual goal of parenthood is to have your kids move out of your house and live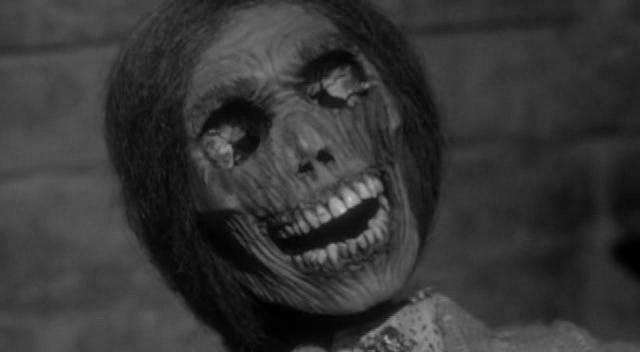 successful lives. From what I understand, that's something most parents look forward to.

Not so much with Mrs. Bates. She's afraid of being alone, and she makes that Norman's problem. If anyone deserves to become a mummified corpse, it's Mrs. Bates. 
Francis Dolarhyde's Grandmother
The horrifying and deeply compelling Tooth Fairy from The Red Dragon might not have been who he was without the psychotic grandmother who raised him. While never named in the film or book, she certainly left an impression on us. At one point in the film, Francis is tortured by memories of her threatening to cut off his penis with gardening sheers because he's wet the bed. She even goes so far as to put his member between the blades.

If you're trying to raise a serial killer, that's a good way to do it. 
Margaret White
Carrie's mother from Stephen King's first really popular novel is possibly one of the craziest characters in modern literature. She's a physically and emotionally abusive mother who never wanted to have a kid in the first place. In my opinion, her abuse has less to do with her crazed religiose beliefs and more to do with her unwillingness to become a mother to start with. Either way, she bullies and tortures her kid until Carrie snaps and kills a whole auditorium full of her classmates.

Delia Deetz
Okay, hear me out. Yes, I did put Delia Deetz on the top of the list. No, she never killed anyone. No, she never laid a hand on Lydia. No, she's not even Lydia's biological mother. She sure as hell didn't threaten to cut off any of Lydia's body parts.
Yes, I love this character.

But she's a really, really bad mom.
Delia just straight up does not care about Lydia. She doesn't care if she's depressed if she's in danger. If she's talking to ghosts because she's so lonely, or suicidal. At least all the other moms on this list cared about their kids. Even if they showed it in twisted ways.

But I want to know what you think. Did I miss a truly monstrous mother? Let me know in the comments.
And go call your mother.