"Dave, do you want to go to the circus?"
When my wife broached the subject, I was surprised and confused. What circus? Why the sudden interest in the circus? We didn't seem like circus people. I know I hadn't been to a circus since I was six. It was about that long for her as well.
Well, it turned out my wife had been given some complimentary passes to a show coming to town this week. It wasn't just a regular circus, though. The show was Paranormal Cirque.
Yes, a spooky circus.
"Hell yes," I replied.
What is Paranormal Cirque?
Paranormal Cirque is a circus company that operates two shows. I had the pleasure of enjoying the West Coast show, dubbed "Paranormal Cirque II." The show is an R-rated performance, so leave the kids at home for this one unless you're a cool parent.
As for the show, the website describes it as such:
Slow down so you can take it all in…but if you scare easily, you might want to run….as we welcome you into this new world of Paranormal Cirque!

Under this Clown Castle, the black and red big top tent, Acrobats of the Air, Illusionists, freaks, mysterious creatures and all the elements that make one think of a "normal" Circus but that of normal has very little!

A new show with breathtaking implications always poised between fun and the most uninhibited fear that will transport you to a dark world inhabited by creatures with incredible circus art abilities.

A crazy yet fun fusion between Circus, theatre, and cabaret in perfect harmony with the evolution of a show that brings you back to when we dream … and when we had nightmares and fantasies.

Scare, encompass, amuse and surprise are the ingredients for a mixture of emotions impossible to forget.
This is truly a Paranormal experience like no other.
How was the show?
The show was entertaining, featuring the core acts you would expect from a circus devoid of animals. The lack of animals made this circus cruelty-free if you don't count making fun of the audience here and there. The performances featured juggling, contortionists, acrobatics, tightrope walking, and a pair of jokesters running several skits in place of clowns. One of the things I appreciated most about the show was that it was undoubtedly an R-rated circus; between some hilarious dick jokes, compelling images and stunts, and burlesque stylings, Paranormal Cirque was quite striking.
There was what seemed an extra and unintended thrill with a misstep from a blindfolded tightrope walker, but the show recovered quite well despite the brief pause. I found it comforting that the house lights went on, and the show allowed the performer to reset, completing the stunt on the second go. The audience was also quite kind in that regard, cheering him on. It was a wholesome moment.
The finale featuring a large, suspended double ring with two stunt performers pulling off fast, high-flying maneuvers was thrilling—perhaps the most exciting set piece of the show and a high note. The biggest surprise turned out to be the skits, however, which had the crowd roaring at some of the most juvenile shit imaginable. It was great!
I do hope they run through my town again in the future. My local freaks and weirdos packed the tent with a rowdy audience, and I hope their remaining shows go well. If you have a chance to see them, I say go for it. The price was right between $10 to $50 a ticket at the show I attended.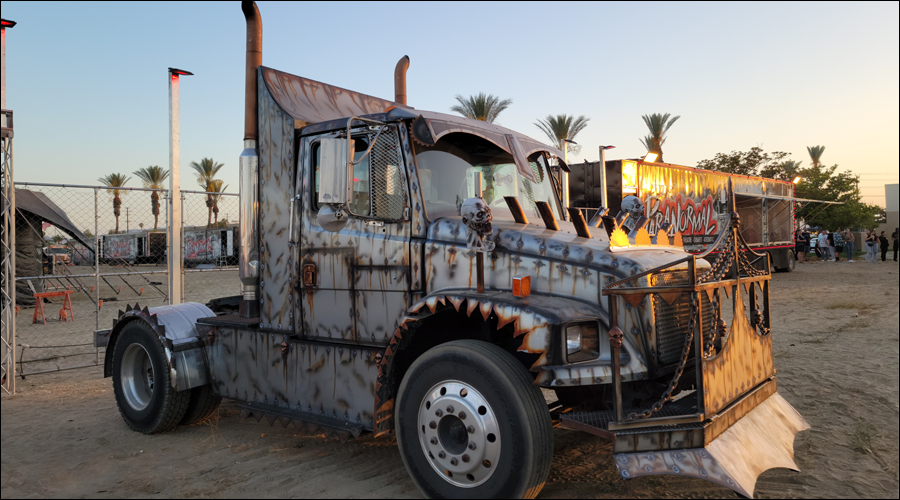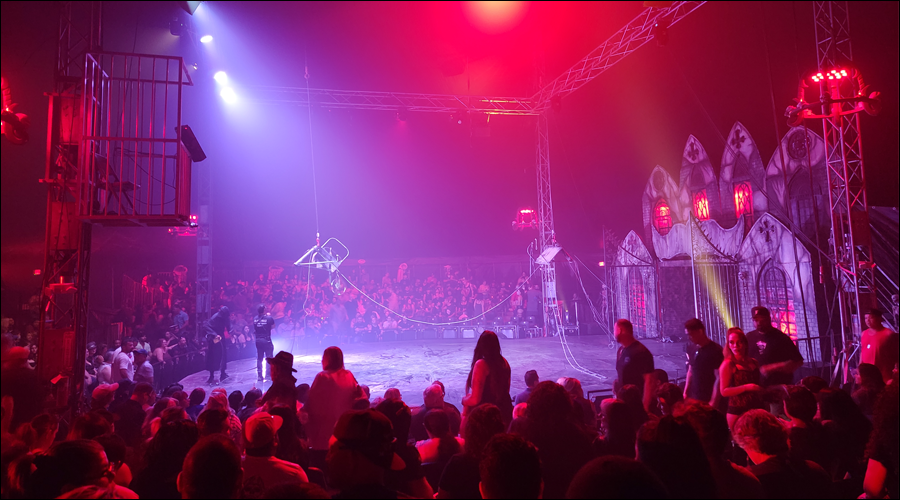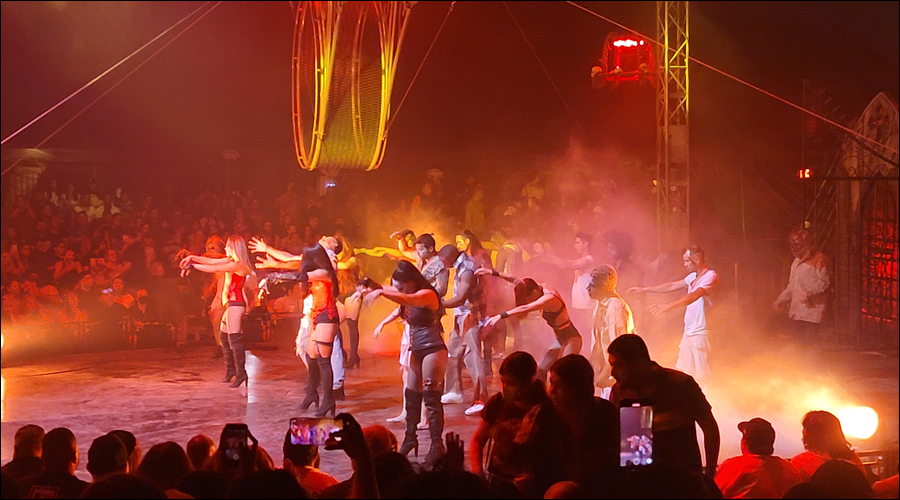 Where are they heading?
Paranormal Cirque II, the west coast branch of the show, will be hitting the following cities over the next two months.
Paranormal Cirque II – Ontario, CA
June 23 – July 4, 2022
Paranormal Cirque II – Fontana, CA
July 7 – 17, 2022
Paranormal Cirque II – Camarillo, CA
July 21 – 24, 2022
If you want to find out more about the upcoming performances, including the East Coast shows, check out their schedule on the website or Instagram.
Want more spooky circus fun? (Sponsored)
While there were no clowns at Paranormal Cirque, you can get your fill with Killer Klowns from Outer Space on Blu-ray. Please pick up a copy of this spooky circus classic via our sponsored link and help out Haunted MTL.