This feels good to say: I'm going back to the movies. Coronavirus restrictions are beginning to lift across the country as Americans get vaccinated and rates of infections drop. We're not in the clear, yet, but it is getting better. Life seems to be returning, ever so slowly, back to the normal of over a year ago.
One of those signs of life, at least for me, is the reopening of the movie theaters in my city. My theaters shut down in early March of 2020. Since then all I have had is streaming and my disks. Not the end of the world, of course. Yet, For someone who enjoys going to a movie theater, it made me a bit sad.
Plus, I have not movie theater popcorn in over a year. Microwave popcorn is not the same.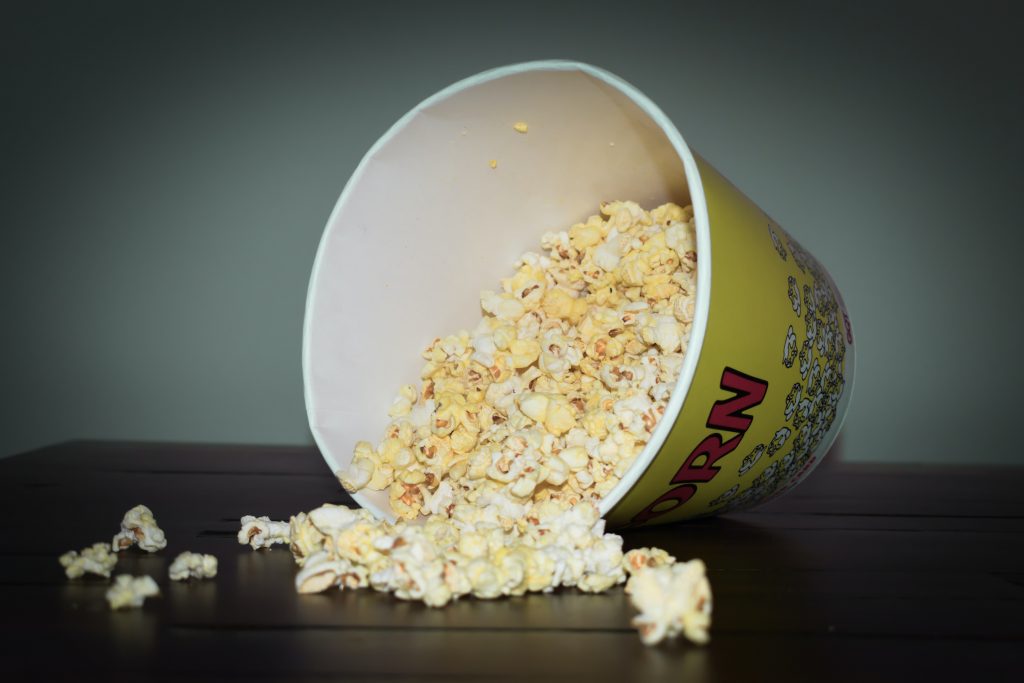 Especially because I live next door to a movie theater. It's a Regal Cinemas and I also happen to be a Regal Unlimited subscriber. The Regal Unlimited program is a movie subscription where you can see unlimited movies a month for a flat fee. So, it was not unusual for me to hit the theater two or three times a week. I've even had some days where I would try to see as many movies as possible; My current record is three in one day. I paid a flat fee per month for the subscription and took a five-minute walk to the theater. For a movie fan, it's pretty incredible, frankly.
A New Normal? Back to the movies… finally?
Well, I have had both doses of my Moderna vaccine, have no issues wearing a mask, and am content with social distancing. So you bet your ass I am gonna see a movie when I get the chance. Naturally, my first choice for a movie to see on the big screen is a horror film. I'll be checking out Saw: Spiral. Be sure to check out Sarah Moon's review as well, while you're here.
God, that feels amazing to write. I am going to go see a horror movie.
Not stream it. Not pop in a disk.
I am going to a movie theater.