Episode five of HBO's The Outsider didn't start with a bang. Instead, it crept into the mind of viewers and left one with a shaking feeling of uncertainty. 
We start with Jack, standing in the middle of the woods with a dead deer. He sees a lamp, broken on the ground. And he starts talking, to what we don't know. It's a funny scene that turns dark quickly.

This episode brings to light Jack's character. We see him shouting at something, and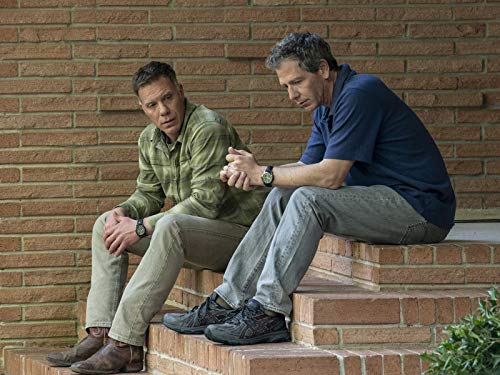 having a real heart to heart conversations with Ralph and Tamika. He's scared, conflicted. These are traits that he didn't show in the book.

I feel hands other than King's on this character. As much as I love his work, King doesn't do nuanced, sympathetic antagonists. Jack feels sympathetic in this so far.
Aside from Jack's odd behavior, we largely learn more about Holly's investigation. She's discovered that there are hiding places, almost nests near the graves of Terry and Heath. The barn where the clothes covered in a mysterious black substance were found a few episodes before is in plain view of Terry's grave.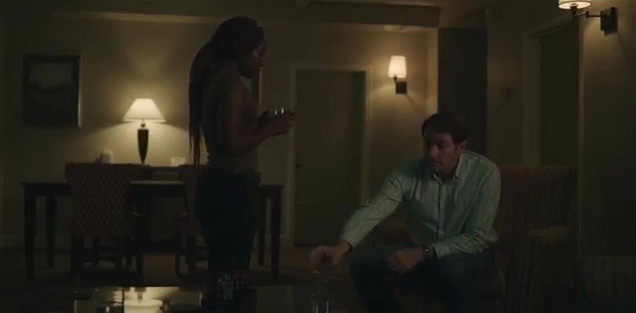 There were many enjoyable moments in this episode. I especially liked Tamika being menaced by bad dreams of her infant son vanishing. She didn't have such a large roll in the book, and I am loving her in this. 
The only problem I have with this episode is this weird, uncomfortable flashback near the middle of the episode. It depicted a darker moment of Ralph's marriage. When he and Jeannie were recovering from the death of their son. Ralph was drinking too much, and Jeannie was, um, sleeping? I guess that is a symptom of depression, but maybe we could have been a little more clear?

I'm still not sure what the point of having Ralph's son dead in the series. It just seems to give another level of drama to a story that was quite sad enough to start with.

(4 / 5)
Nicole is a spleculative fiction writer. That means she writes about dragons, ghosts and spaceships. Sometimes she writes about the ghosts of dragons on spaceships. Follow along on her writing adventure on Paperbeatsworld.com.