Well, before we all die in the third World War, how about we cover some miscellaneous horror-happenings throughout the week? Man, 2020 started off rough, didn't it?
The Grudge: Still Holding One
So, The Grudge is back and it's not looking too… good. As of this moment, on January 2nd, it is sitting at about 12% on the Tomatometer at Rotten Tomatoes.
But who the hell, cares, really? It's the first new horror film of the year 2020. Even if the movie turns out awful, at least I can start the year off right by being extra-spooky. I'll be seeing it and reviewing it, so you have that to look forward too.
I was never really much into the American remakes of classic Japanese horror, so I am coming into this Grudge installment with as open a mind as possible. With that being said though, we're now in reboot territory of a remake of 2002's Ju-On: The Grudge. It feels like a little overkill at this point.
This new installment of The Grudge stars Andrea Riseborough, Demián Bichir, John Cho, and Betty Gilpin. It was written and directed by Nicolas Pesce. Now we'll just see how it turns out.
Horror Webcomics
In my other life (no, not teaching, the other, other life) I deal a lot with webcomics. I draw two webcomics, specifically, and I help run a webcomic collective. It keeps me busy, and I love finding horror webcomics in particular.
So when I can, I'd like to direct Haunted MTL readers to horror webcomics. This week, my selection is Wilde Life. Set in Oklahoma, the series explores creatures from Native American mythology and features ghosts, werewolves, and all manner of fun, horror-centric stuff. The comic is written and illustrated by the wonderfully talented Pascalle Lepas, who, naturally, can be found on Twitter.
You can start reading Wilde Life by clicking right here.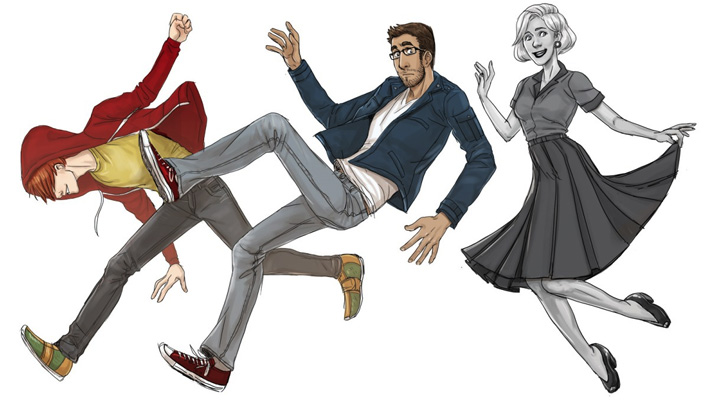 A little meme time
Not going to let this week's Wail end without sharing a horror meme. Nope, not happening.
Alright. See you all next week. If you find anything interesting in the horror world, please consider letting us know on Twitter!